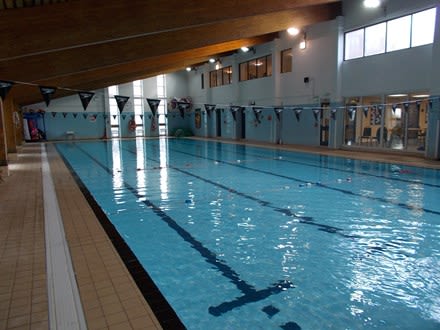 Swimming Pool
Our four laned 25 metre indoor swimming pool and learner pool are both available for casual and recreational swimming, and therefore an ideal venue for a family swim or swimming lessons.
Both our main pool and learner pool are available for hire, and we welcome anybody looking for a venue for a birthday party, swimming gala or private event.
So, whether you want to improve your technique, get fit, meet new friends, compete or have fun, you're sure to find a pool session that you'll love.