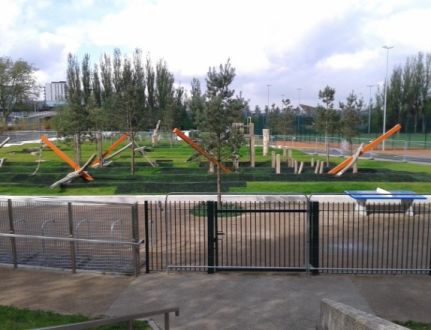 Floodlit 3G Football Pitch
Drapers Field is available to hire throughout the year.
The pitch can be used for 11 Aside matches or split in to 3x 7 Aside pitches for training. There are changing rooms and a cafe on site for teams to use.
The pitch has floodlights and is available until 10.00pm Monday - Friday and until 5.00pm on weekends.
Bookings for this are now made through our partner PlayFootball, and you can make your booking online HERE, or you can call 0333 577 4625. Online bookings can be made up to 7 days in advance and bookings can be made by phone during the following times:
8am-8pm Monday to Friday
9am-6pm Saturday & Sunday