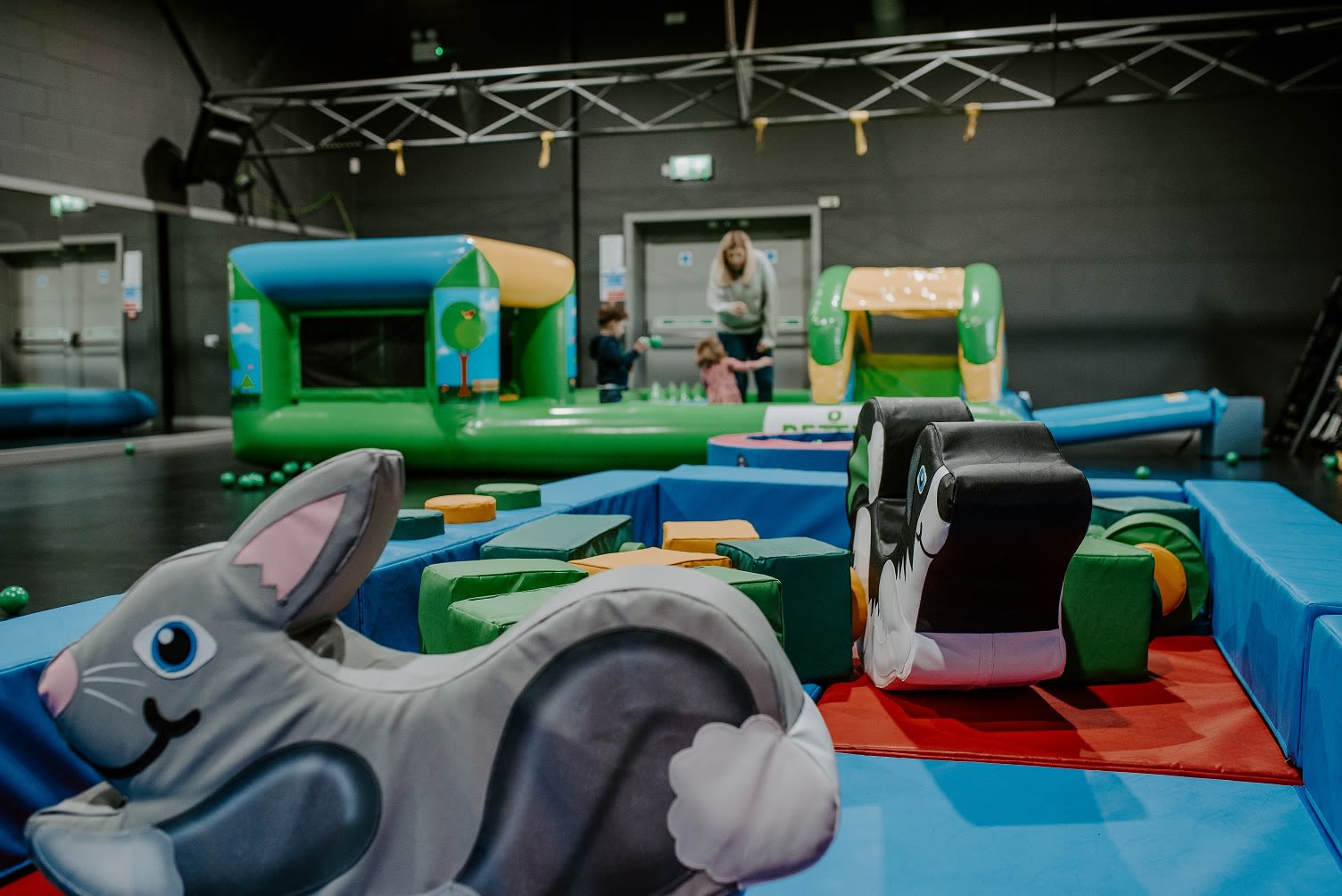 Crash Course
May and June Half term
30th May – 5th June
Due to popular demand we are re introducing our swimming short courses during May/June half term as well as our junior football drop in and toddler world
Toddlers World
Toddlers world is a fun based session aimed at children under 5 years old using our soft play equipment and inflatable playzone.
Each session will last for 50 minutes and will be limited to 10 children.
£3 for Non Members
Toddler World sessions are available:-
Monday 9.30am – 12pm
Tuesdays 9.30pm-2.40pm,
Wednesday 9.30am – 2pm
Did you know? Our soft play can also be hired out for birthday parties which take place in our studio.
Junior Football
Come and have a kick about with us in our fun football sessions afternoon
Fun football games for boys and girls of all abilities
Kick Off:-
Monday – 9.30 – 10.30 (4- 10 years old)
Tuesday:- 16.30 – 17.15 (4-6 years old)
Wednesday:- 9.30 – 10.30 (4- 10 years old)
Thursday:- 16.30 – 17.15 7-10 years old)
£3 per session (First session free)
Session bookable via the website or the app
Crash course and Swimming Lessons
The dates for this are 30th May to the 3rd June and will be running at 9.30am and 10.00am Monday to Friday, your children can get a crash course in swimming this holiday. Whether they are new to swimming, or looking to push to the next level, this course could be for them. Half an hour every day during the holidays with our qualified teachers, children can have the consistency throughout the week to develop. We have lessons plans designed to help children at all levels development their swimming techniques, build their confidence and let them have fun!
Our course costs £32.50 for the week for those who want to pick and choose days, you can get quality lessons for great value without breaking the bank. Just come into the centre to book your spot, or you can email us at gymsleaford@gll.org
Learning to swim during the holidays is now possible again with our short courses at better gym Sleaford
Not sure if swimming lessons are right you or and your child?
No problem, we will also be offering free taster sessions* on:
Monday 30th May @ 10.30am
Wednesday 1st June @ 10.30am
*These spaces are extremely limited, for more information or to secure your place, please contact at rosanna.abbott@gll.org
MASTER YOUR SWIM SKILLS WITH OUR EXPERTS INSTRUCTORS
All our teachers are professional, passionate and pupil-focused and will ensure you and your children are in safe hands in the water.
We want to give people of all ages quality swim lessons, which is why we invest not only in our pupils, but our teachers too. Our talented teachers have a wide range of prized skills and qualifications, and we help fund our trainee instructors to achieve the following qualifications and skills:
Appropriate swimming teaching qualifications
In-depth knowledge of swim health and safety
National Rescue Award for Swimming Teachers & Coaches