Equipment
Whether you are a first-timer or a regular user, the gym at Horley Leisure Centre will cater for everyones needs. 
Our Strength Area contains Technogym dumbbells from 4kg to 42kg and is filled with Olympic bars, plates and a deadicated deadlift area.
Other machines in this area include:
Preacher Curl
Smith Machine
Multiple benches
Squat rack 
Purestrength plate loaded Leg Press 
The Cardio Area is full of Technogym Treadmills, Cross Trainers, Upright bikes, Vario's, recumbent bikes and IFI equipment. 
Our Functional Area contains a bespoke frame and the following items:
TRX
Kettle Bells
Medicine Balls
Battle Rope
Plyometrix Box
Punch Bag 
Torque Tank 
Dip Bar
Escape Core Bags
Landmine 
The Resistance area has a full range of Technogym equipment to help you improve your stregnth. Every piece of equipment is fully adjustable to ensure every user is comfortable when using it. 
Our friendly fitness instructors are on hand to guide you through your workout and offer advice if required. Alternatively you have the option to book in for an Induction or Refocus Session.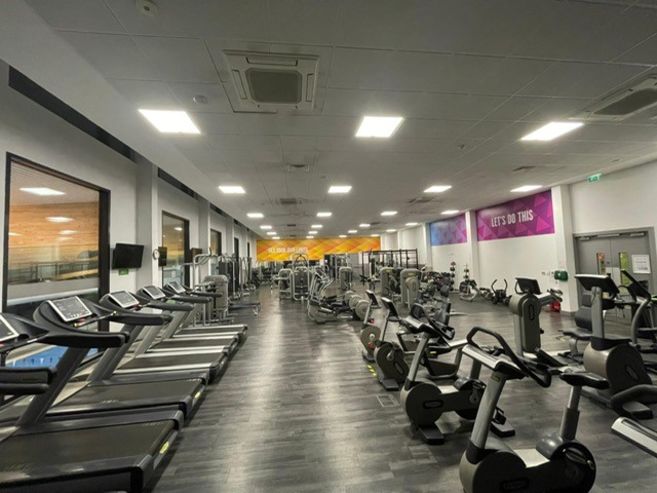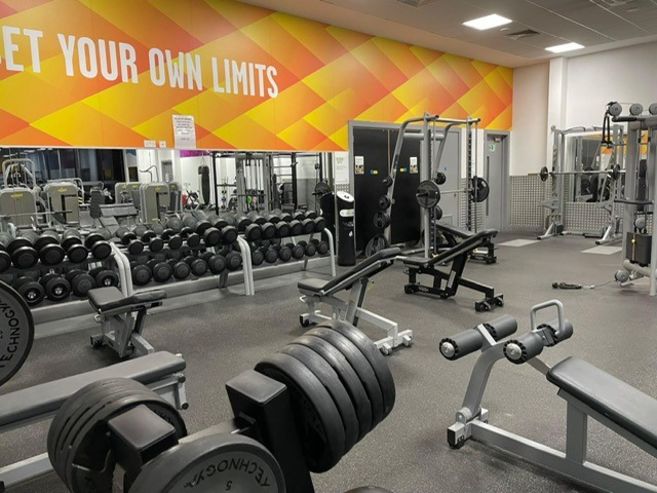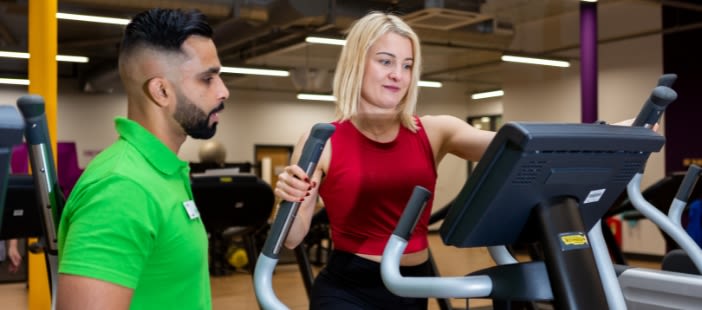 Gym Induction
Our fitness instructors are always happy to help with any queries or support. You can choose between a 30-minute basic induction, where our instructors will give you a brief introduction to the gym, the equipment and health & safety advice, or a 1-hour Total Induction, where they will discuss your goals, write you a programme and give an overall health MOT.
BOOK NOW
Refocus Session
Our refocus sessions are designed to refresh your fitness programme every six weeks so you get the most out of your workouts. Our Fitness Instructors will work with you to upgrade your programme to suit your current fitness goals, abilities and lifestyle. All of that is to keep you motivated and focused on what you want to achieve. We also offer 'Ask the instructor' sessions where Fitness Instructor will be available on the gym floor to advise and answer any questions you may have.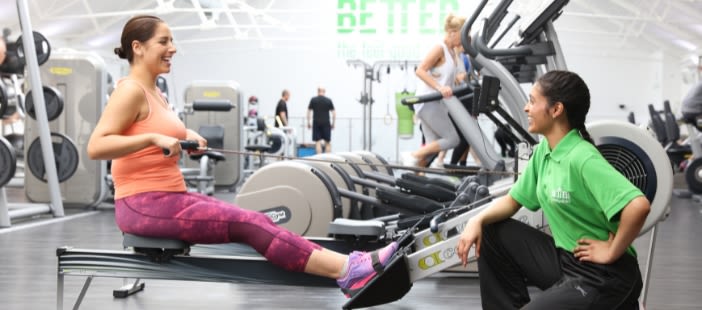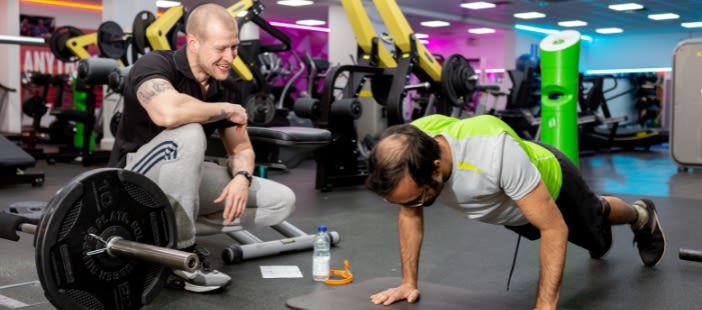 Personal Training
Our qualified personal trainers are ready to guide you through your journey to a more active and healthier you. They will provide you with expertise on nutrition, lifestyle management, bespoke training programmes and a support network to help you achieve your goals faster and to continue improving. Personal training sessions must be booked in advance directly with the personal trainer and paid additionally to the gym entry. To book or for more information, please get in touch with the trainers.
READ MORE
Junior Gym
Junior gym is a dedicated session for children aged between 11-17 to use the gym facilities, with daily after-school sessions available and drop-in weekends. Juniors are required to complete an induction before being allowed to partake in the junior gym sessions. We also offer Adult and Junior Gym sessions, where every pre-paid adult can bring one junior member to train with them for free.
READ MORE