Swimming Pools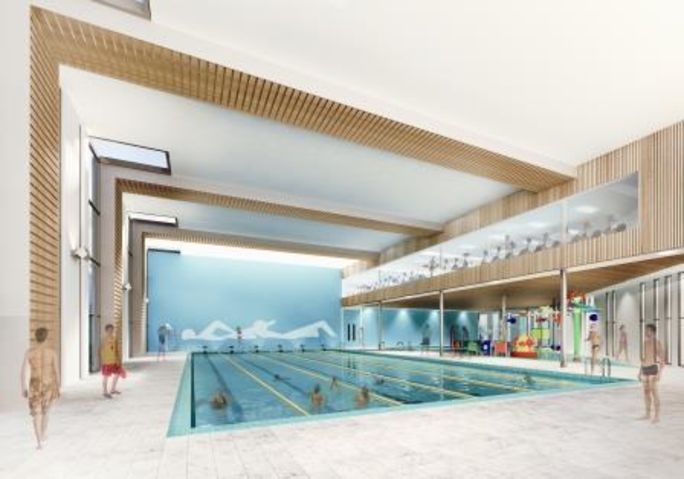 The three pools at the New Leisure Centre will create an offer that appeals to the whole community.
The 25m Main Pool will have six lanes and a depth profile of 0.9m – 2m. It will be programmed for lane swimming, general swimming, school and club hire.
The Learner Pool will be 12.5m x 7.5m and will be an ideal pool to learn with a variety of lessons including adult and toddler, junior and adult lessons will be on offer.
The Fun Pool will be a shallow water highly interactive water play area for children of all ages and ability groups. It will provide a range of water play features aimed at increasing water confidence in toddlers and children using a unique combination of high and low level water play features.
Our pool programme is still being developed, if you are interested in hiring our pools on a regular basis for example; School Swimming Lessons or Aquatic Sports please email us at Yorkstadium@gll.org