Dog Read 2017
Better held a mass 'Dog Read' in public libraries across Lincolnshire, Dudley, Wandsworth and Greenwich during Social Enterprise Week (9th-14th October 2017).
The inspiration came about from the joy of reading and the country's love of dogs. Put together, we created the perfect setting for engaging young minds in animal-themed reads and promoting a positive attitude to reading at a young age.
"

We want young people to get into the 'library habit' for all the benefits it brings and our Dog Reads are an opportunity to capture young imaginations in a completely new way.

- Diana Edmonds, OBE, Head of Libraries at Better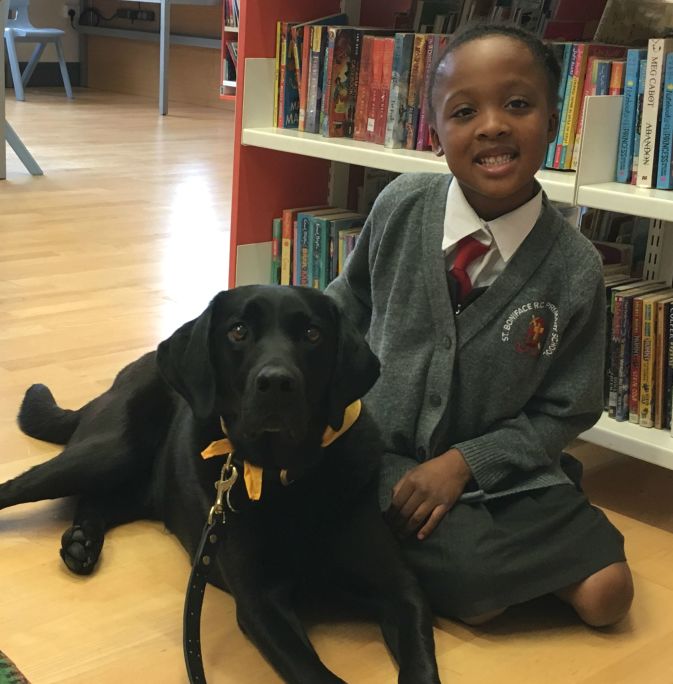 Fluffy tails & fairy-tales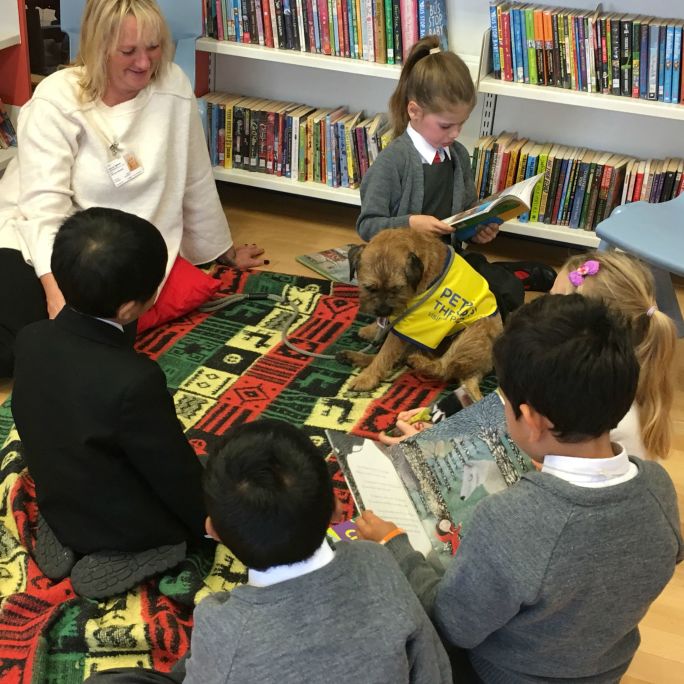 During Social Enterprise Week (9th-14th October 2017), Better is hosting 10 sessions featuring over 30 dogs and up to 200 primary school children aged 6-11 are hoping to take part. The activity will entail reading doggy tales to hushed hounds in libraries across the country and enjoying a canine cuddle at the same time. 
"

Some children who are shy about reading aloud to an adult do not have the same reservations when reading to a happy dog.

- Diana Edmonds, OBE, Head of Libraries at Better
Harry Pawter - J.K Rowling
Our favourite wizard dog loves to fetch the Golden Snitch, leading Gryffindor to a Quidditch victory!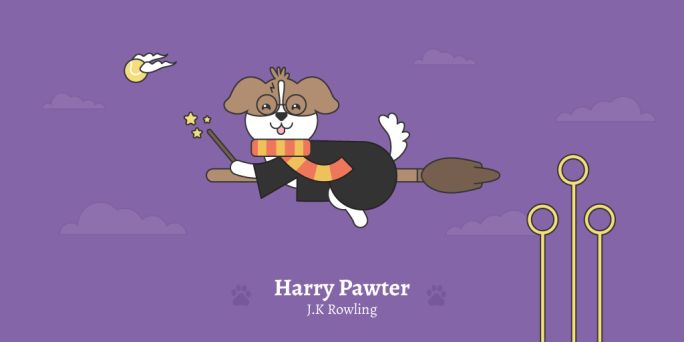 Sherlock Bones - Arthur Conan Doyle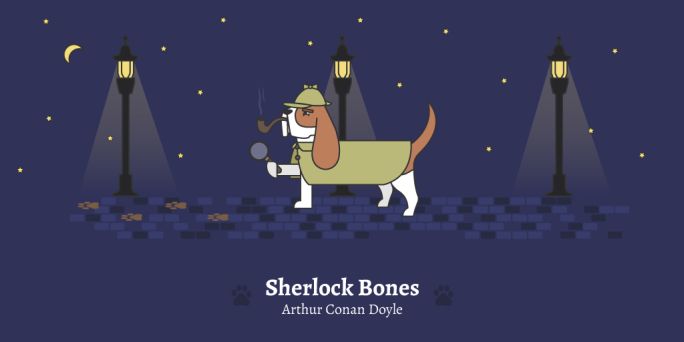 When something strange happens in the local park and dog toys go missing, bone-afide detective, Sherlock Bones is sure to sniff out the culprit!
Mutt-ilda - Roald Dahl
To escape the dreaded Miss Trunchbull, Mutt-ilda loves to visit her local library, where she reads one of her favourite books, The Hound and the Fury!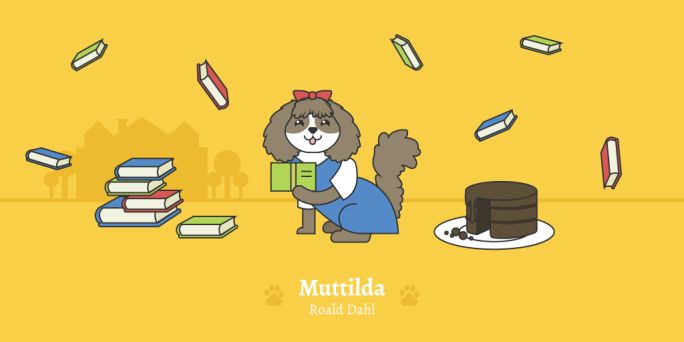 James and the Giant Pooch - Roald Dahl
James finds companionship with his giant pooch and their insect friends, where they take a long walk to New York for a new adventure!
Romeo and Drooliet - William Shakespeare
This fetching doggy duo spend their days reading each other love poems, and hiding from intruders!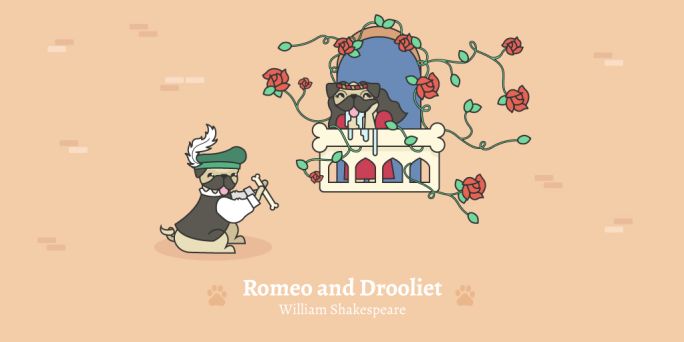 Mary Puppins - P. L. Travers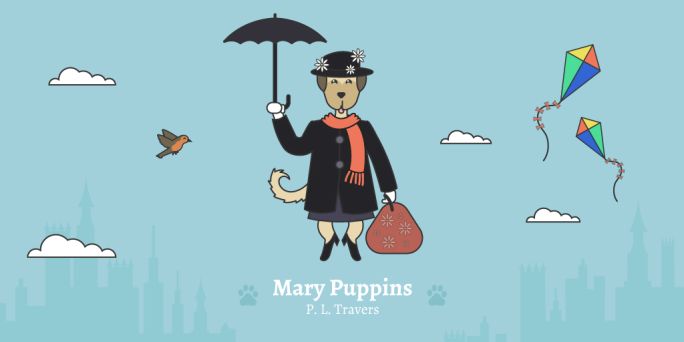 Mary, the supercalifragilisticexpialidocious nanny doesn't mind mopping mucky paws after the day's adventures!
Jurassic Bark - Michael Crichton
A dino-dog with a bite as fierce as his bark, make sure he's well fed or he'll gnaw into something more than a slipper!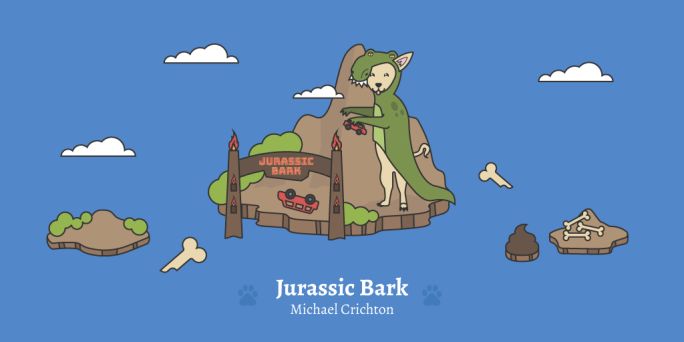 The Three Huskyteers - Alexandre Dumas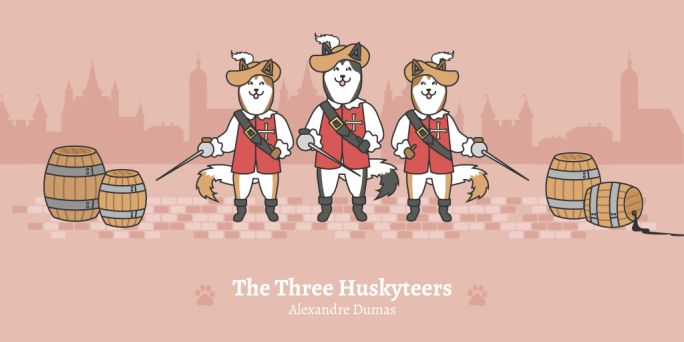 This trio of young huskyteers stop chasing their tails to join forces and prevent mischief from a troublesome Cardinal!
Find your local Library
If these puppy puns have inspired you to delve back into your favourite classic books, we've got a reading group to suit all ages alike, and inspire imaginations.
If you'd like to find out more about reading groups and what's going on in your local library, find your nearest centre using the location search below.