Race for Life
Whether you're walking, jogging or running you can get around at your own pace. But if you want to push yourself we've put together a few top tips to help with your training.
1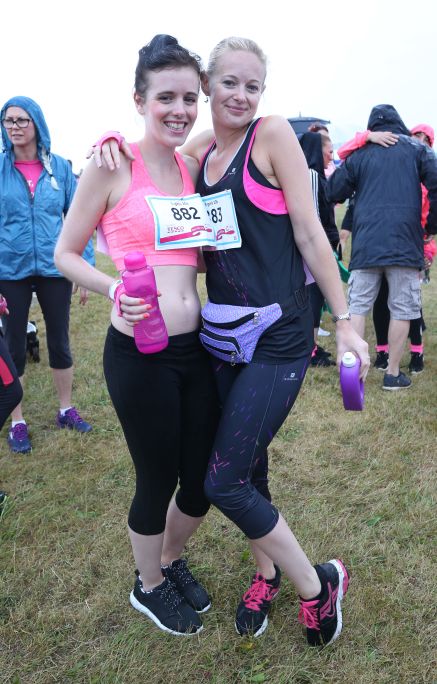 Better get the right footwear
Buy some good quality running shoes to protect your bones, muscles, joints and tendons during your training. Invest wisely - try on several pairs before you buy and keep in mind the surface you will be training on:
The best is a synthetic surface – try your local Better track, visit www.better.org.uk
The next best is a grass field - your local park or a dirt road
The toughest on your body are concrete and tarmac - as they're hard they can promote injuries, so remember to take extra care if you're running on these surfaces.
2
Structure your training sessions
Structuring your training sessions will really help you get your training off to the right start. Try and include the following wherever you can, and in this order too:
Warm up: to get your muscles warmed up and your heart rate raised
Mobility / Flexibility: incorporate a good range of movement such as arm swings, leg swings and trunk rotations.
Your main run: Think time on your feet, don't worry about distance, this will come with fitness and confidence
Cool down: Rather than stopping abruptly, ease off into a fast walk, moving down to your normal walking pace for the last 5 minutes of your session
Stretch: Try not to bounce a stretch; always stretch and hold, then stretch a little more.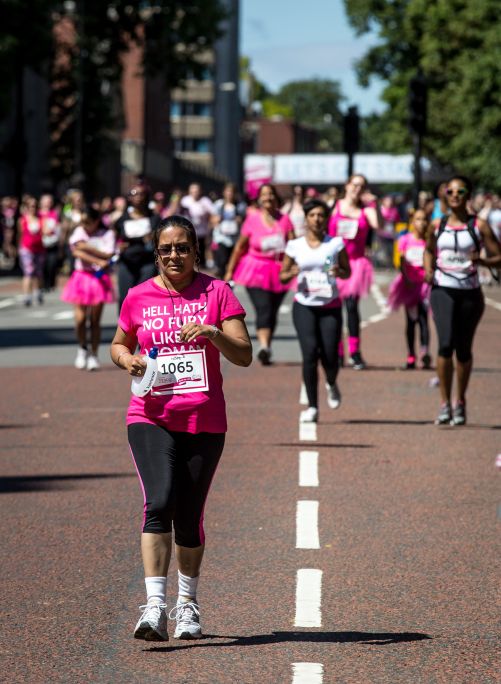 3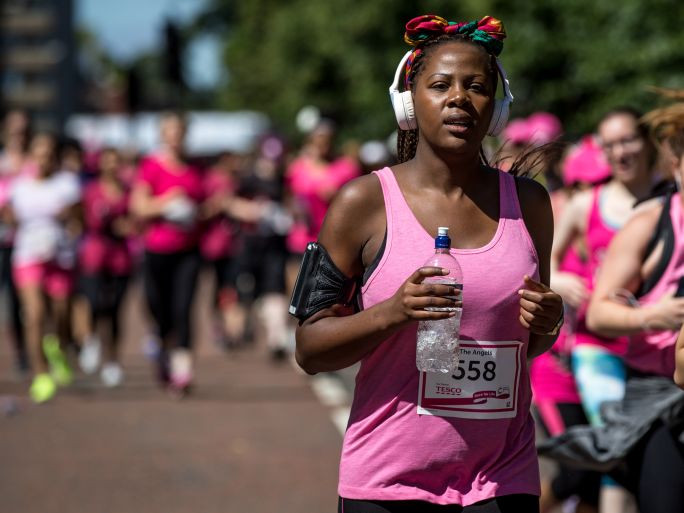 Adopt a training schedule
Set yourself some SMART targets (Specific, Measurable, Achievable, Realistic and Time bound) and keep a training record, either on paper, or via an app. Remember, be flexible over your training schedule to make sure it fits your lifestyle. If it helps, use training aids such as a GPS watch, pedometer or running app and music through an iPod or mobile phone with arm strap and earphones if music helps you perform better.
4
Monitor your fluid intake
Staying hydrated is really important as you will lose a lot of fluid through sweating when you're running. If you become dehydrated you might suffer from nausea, fatigue or headaches, and you won't give your best performance.  Drink regularly throughout the day and try to stick to natural, caffeine free drinks like water and fruit juice.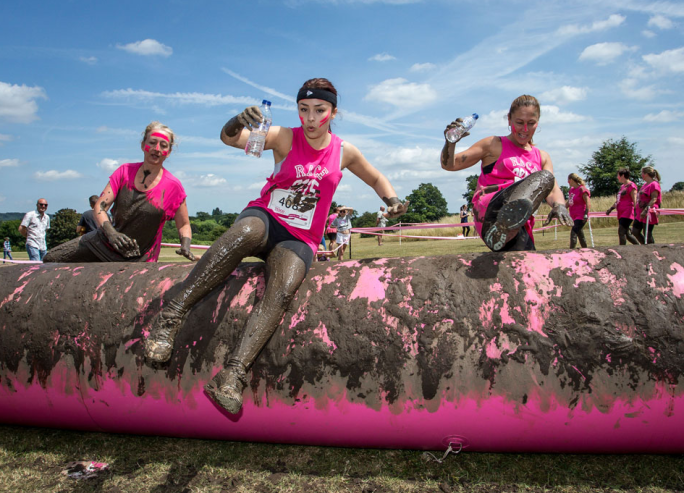 5
Train with others
Training with friends, family or people in a local running club who have a similar ability level to you will not only keep you motivated, it's great fun too. Like any form of group exercise activity, the energy and enthusiasm of other people can be really infectious and help keep your spirits high.
6
Stick with it!
Make sure you persevere and don't be too hard on yourself if everything doesn't go to plan every training session. Remember: 
Getting out the door and the first 5 minutes is often the hardest part
Once you get beyond that, it will get easier!
Keep a diary, record what you do and how you feel
Set yourself some milestones and when you reach your targets, reward yourself with a little treat to help keep you going
Be patient – you will get results; give yourself a chance!
And most importantly after the big day, keep on running!
Photos courtesy of Race for Life