BUSINESS SUPPORT FOR ASPIRING AND EARLY STAGE ENTREPRENEURS
Join our free workshops online or drop in one of your local Greenwich Libraries.
London libraries are transforming the way ideas grow into successful businesses. By partnering with the British Library's Business and IP Centre, we are developing a community of new and existing business owners, which is free to join and open to everyone.

We offer insight and access to resources – including online workshops, events and walk-in consultations – to help you imagine, start or develop your business.

This programme is running in 10 London boroughs and is supported by the European Regional Development Fund, J.P. Morgan and the Arts Council.
Workshops
Workshop 1 'What next for my business idea?', 10am - 5pm
Explains all the fundamentals of using the BIPC's and your library's resources to protect your intellectual property and develop a strategic roadmap for your business. This will take place on :
Tuesday 17th August 2021
Tuesday 31st August 2021
Tuesday 7th September 2021
Tuesday 14th September 2021
Tuesday 21st September 2021
Workshop 2 'Get ready for business' 10am - 5pm
Find out how to set up your business and avoid common start-up pitfalls in seven easy steps in this high energy and practical workshop.
This will take place on :
Thursday 12th August 2021
Thursday 26th August 2021
Thursday 9th September 2021
Thursday 23rd September 2021
Workshop 3 Marketing Masterclass 10am - 1pm
Join our Marketing Masterclass to discover how to determine and reach customers for your new business venture. 

This practical workshop will break down and simplify the marketing strategies and processes you need to succeed. Including; Customer profiling, good & bad marketing, your strategy for growth, marketing and sales.
Part 1 will take place on:
Monday 23rd August 2021
Monday 6th September 2021
Part 2 will take place on:
Friday 13th August 2021
Wednesday 25th August 2021
Wednesday 8th September 2021
Workshop 4 Get Ready for Business: SALES (building a winning sales funnel) 10am - 5pm
In this workshop, our sales experts will cover the key topics needed to help you identify and engage with your target customers.
This will take place on:
Thursday 22nd July 2021
Thursday 16th September 2021
Workshop 5 Get Ready for Business: FINANCE (financial essentials for start-ups) 10am – 5pm
Simplifying the notions of capital, cash flow, profit and forecasting, to help you get your business started efficiently.
This will take place on:
Tuesday 24th August 2021
Tuesday 28th September 2021
Loretta Awuah
Loretta Awuah is leading the delivery of the Start-ups in London Libraries project in Greenwich and is the main point of contact for aspiring and early-stage entrepreneurs to access business support in their local library.
Passionate about social equality and inclusion, Loretta has over 6 years' experience in developing and managing partnerships with corporate, public and third sector organisations which enable disadvantaged groups to access employment, pro-bono and educational opportunities/experiences. Democratising access to entrepreneurship represents another significant area of interest she hopes to be able to positively impact on, as she builds a start-up community in Greenwich.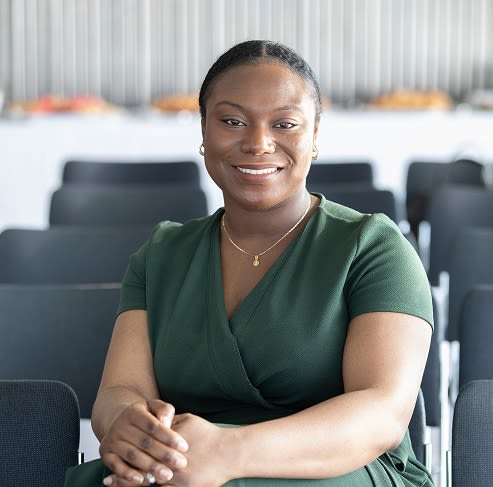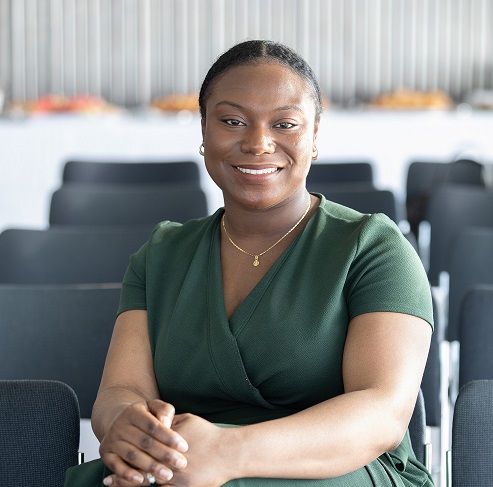 How to find us
Eltham Centre Library: Archery Road, Eltham, London, SE9 1HA
Greenwich Centre Library: 12 Lambarde Square, Greenwich, London, SE10 9HB
New Eltham Library: Southwood Road, New Eltham, London,SE9 3QT
Plumstead Library: 1 Abery Street, Plumstead, London, SE18 1DB
West Greenwich Library: Greenwich High Road, West Greenwich, London, SE10 8NN
Woolwich Centre Library: 35 Wellington Street, Woolwich, London, SE18 6HQ
For more information or to book a place on the workshop and receive one-to-one guidance, please email us SillGreenwich@GLL.ORG   or call 020 8921 3158.