About Us
The Welwyn Hatfield Community Fund is seeking to encourage and develop participation in sport, leisure and recreational participation at all levels and by all sections of the community within Welwyn Hatfield, in the interest of social welfare, physical and mental health and to advance the education of the public in leisure activities.
WHCF News
Read about the recipients of the Welwyn Hatfield Community Fund.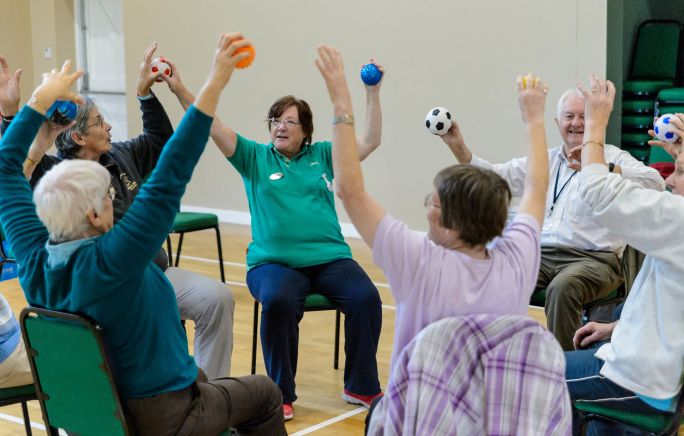 Getting Active with the Welwyn Hatfield Community Fund!
No matter how old you are, what you weigh, or whether you have a disability or not, the Welwyn Hatfield Community Fund is open to you. The WHCF has been formedto help the residents of Welwyn Hatfield to become more active and adopt a healthier lifestyle.
Available to individuals, clubs, and organisations the Fund seeks to identify and help develop new initiatives within the community. The fund aims to encourage participation in any form of activity,in order to improve health and wellbeing, both physical and mental, of the Welwyn Hatfield residents.
Created as a result of the recent merger between Finesse Leisure and GLL (Greenwich Leisure Limited) the Fund is available on a grant basis for sums between £250 and £50,000.
Apply Here
Please download and complete the application form below to be considered for a grant. Bring your completed form in to any Better reception or email to the address below.
Contact Us
To find out more or to submit your application please contact
Frequently Asked Questions
Q. How can I apply?
A. Click here to download the application form.

Q. How much can I apply for? 
A. WHCF will consider grants of up to a maximum of £49,999 for individuals, clubs, teams, or associations, but the funds committee may use its discretion in exceptional circumstances for higher requests.

Q. How will we be paid?
A. Cheque or BACS.
Q. How long will I have to wait for an answer to my application?
A. Applicants will wait a maximum of 8 weeks from the time of application.
Q. Once succesful, how long will I wait until I recieve my payment?
A. Up to two weeks.

Q. What if my club/organisation is not based in Welwyn Hatfield?
A. Clubs/organisations outside of WH can still apply if they can prove that they have current WH resident members/users. The application must demonstrate how the grant will benefit WH residents along with how they will be targeted.

Q. I am operating as an independent coach/instructor running estate-based sessions.  Can I apply for funds?
A. Yes, providing the activity or initiative is inclusive and targets broad numbers of people.

Q. Can schools apply for funding?
A. Yes, under the premise of increasing physical activity, health or wellbeing of pupils/students in a curricular or extra curricular medium.

Q. What do I need to include in my application and what do I need to provide?
A. Clubs/organisations
Demonstrate that the club is based in WH or indicate how this will benefit the residents of WH
Evidence of how the improvements will be promoted to the community
Clubs/organisations recent set of accounts/bank statements, equal opportunity/child protection policy and a copy of their insurance documents.
A. Individuals
Provide evidence that you are currently at County Level or above in your sport this must be in the form of a declaration of competitive level from a county or regional organising committee or national governing body in letter form on headed paper.
Participants must live in W&H (permanent address in W&H and reside here for more than 6 months of the year).
Be able to produce evidence of spend/receipts etc on request
Q. How will you monitor the awards?
A. Funded groups and individuals will be required to keep financial records of how the grant was spent. Successful applicants will receive monitoring forms.

Q. How many times can I apply? 
A. Clubs and individuals can apply as many times as they want, however if a grant is awarded the applicant will only be considered for funding 12 months after the previous award was made. A maximum of 5 individuals per club/organisation can be awarded per financial year.

Q. What won't WHCF fund?
A. We won't pay for salaries or ongoing running costs or statutory service on costs. WHCF will not continually fund Clubs/Organisations to deliver the same project/scheme year after year. Clubs/Organisations will need to demonstrate that they are working toward self sufficiency or alternative methods of funding when applying for repeat funding.