Find a Better facility near you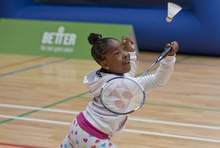 Better will host open days on Saturday 27 August at leisure centres across the UK to celebrate Team GB's achievements at the Rio 2016 Games.
Read more >
New research launched today suggests that Britain's children are becoming increasingly sedentary, however, swimming could buck this trend.
Read more >
Poplar Baths has re-opened to the public today (Monday 25 July) - nearly 30 years since it closed its doors.
Read more >