A warm welcome from Better
We understand how challenging the winter months can be, especially with the rising cost of living. That's why, since 2022, we've been offering a comforting space in our participating leisure centres and libraries. For a few hours a day in a leisure centre near you and throughout the day at libraries you can relax in our comfortable seating, charge your phone or device, enjoy free Wi-Fi, and even freshen up with a hot shower. And to make your visit even more comforting, Brakes, a renowned wholesale food service provider, is kindly providing complimentary tea, coffee and biscuits. We're here to support you with these small comforts during these challenging times.
Leisure centres
Throughout the winter months, Better customers and non-customers are welcome to come to a Warm Space session in over 70 leisure centres locations in the UK.
What do the Warm Space sessions offer? 
Well, as the name suggests, these sessions offer a warm welcome, comfortable seating, free Wi-Fi, free tea, coffee and biscuits plus the chance to charge your phone and take a shower. 
When and where will the Warm Space sessions take place?
It depends on the location. From two to five times a week, you can pop down mid-afternoon to join a Warm Space session in the leisure centre's cafe. If there is no cafe on site, you'll find them in a studio. 
How long are the Warm Space sessions?
Again, it depends on the location. Most are between two to three hours long although some sessions are longer.  
Which leisure centres are hosting Warm Space sessions?
North of England
North West
North East
Yorkshire
South of England
South
South West
 South East
Northern Ireland
| | |
| --- | --- |
| Belfast | |
| Belfast | |
| Belfast | |
| Belfast | |
Libraries
GLL are pleased to welcome library members and non-members to their Warm Spaces available in 65 libraries this winter. 
What do the Warm Space sessions in the library offer? 
Come to our libraries for a warm, comfortable and welcoming space to sit.  You can also access free Wi-Fi, books, magazines and newspapers, use PC terminals and charge devices at no cost. Library staff are also on hand to offer 'sign posting' advice on relevant utility and cost of living grants.
As well as the above, participating libraries are expanding their programmes of free onsite activities. From reading and crafting groups to board game sessions, yoga and 'rattle & rhyme' activities for mothers and babies, there's something for everyone this winter.
You can also grab free tea, coffee and biscuits at all 65 locations. 
When and where will the Warm Space sessions take place?
You'll find a Warm Space in 65 libraries, and they are open as long as the library is open. Discover Better libraries close to you below. 
Discover Better libraries
You may also like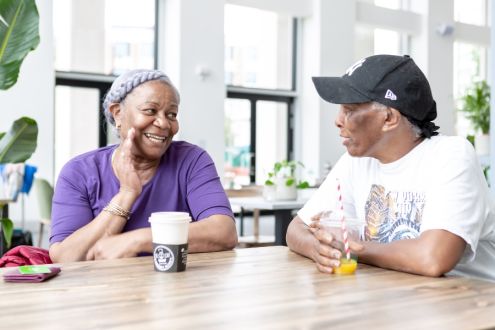 Be inspired to help your community become healthier or discover new ways you could partner with us.
Find out more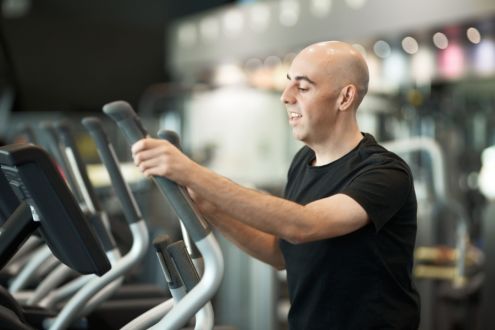 Reach your individual goals and improve your health with our Better Health for Me programme.
Find out more