Enjoy gym for juniors with a Better Health Junior Membership
Whether they're already into sports or you want to help them learn about getting active, help your child start with their fitness journey with a Better Health Junior membership.
This junior membership for under 18s offers children aged 11-17 access to every junior gym sessions and junior fitness class at Better locations in their local area. These junior sessions are for everyone and help kids learn how to use their local gym in a fun, supportive environment, with instructors on hand to offer advice and encouragement.
But that's not all. Junior members under 18 years also get inclusive access to every Better swimming pool across the UK (with a UK wide junior membership) and are eligible for discounts on other junior activities – like our lessons and courses - helping them learn about and enjoy fitness from a young age.
Plus, since Better is part of a social enterprise, so are our members. When you visit our centres you're helping us run inclusive activities and provide services like our free induction sessions, so the whole community can enjoy getting active. Please note, juniors must attend an induction before using the gym.
Join now
Benefits of a local gym for juniors
When your child or teen visits their local gym as a Better Health Junior member, they'll enjoy benefits like:
Inclusive access to junior gym sessions, including a free gym induction, Better swimming pools and junior fitness classes *
Inclusive access to Better at Home – an online library of over 1,500 on-demand fitness classes and workouts
7-day priority advanced booking online or via the Better UK app
Up to 30% off other activities and services 
Improved physical and mental health as they learn about exercise and develop healthy habits
* juniors must be 11-17 years to take part in junior gym sessions. Facility access subject to availability, refer to home centre and individual location page for facility listings. Gym inductions are mandatory for all Better Health Junior members. Swim Safely Rules apply to swimming pool access. Read our terms to find out more.
Find junior gyms near me
Our junior gym sessions
Our junior gym sessions have been created specifically for under 18s to give them the best start on their fitness journey. Here are just some of the ways we do this:
Personalised inductions
Whether they want to learn more about using the equipment or need support finding a routine that works for them, our specialised induction sessions give juniors a chance to ask their questions and get advice on getting started at the gym.
Expert instructors
Ready to give guidance on exercises and how to exercise safely, our trained fitness instructors are on hand to help. Our trainers will discuss your child's fitness goals and what they're interested in to provide tailored recommendations on using the gym.
High-quality facilities
Across our locations, we offer high-quality, up-to-date facilities so everyone can have a positive, safe experience when they visit our gyms. From conditioning areas to resistance and cardio equipment, there's something for everyone.
Supportive staff
From providing a bit of motivation to answering any questions, our friendly and supportive centre staff are always around to offer support. Want to know about the class timetables, centre opening times or other membership benefits? We've got you covered.
More junior sports to try at Better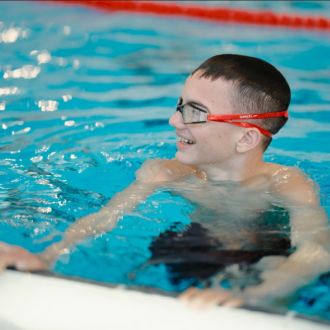 Under 18s are welcome at all our swimming pools across the UK and Better Health Junior members (with a UK wide membership) can visit for free. Whether they'd like to get a few laps or make a splash with friends during a Swim for All session, they can bring it to Better. And for less confident swimmers, we also offer children's swimming lessons for all ages and abilities.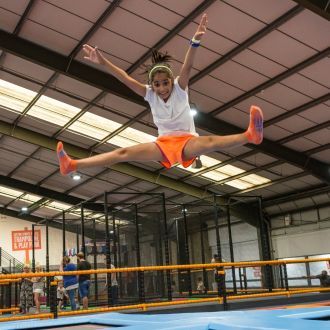 From racquet sports to trampolining, we have a variety of activities to help our junior members learn about exercise and have fun while doing it. Whatever their passion they can get active, make new friends and work on their fitness at the same time. From football to climbing, our sessions are perfect for beginners or people with more experience - the choice is yours! Plus, with a Better Health Junior membership, you'll enjoy discounts on selected activites, helping your child stay active for less.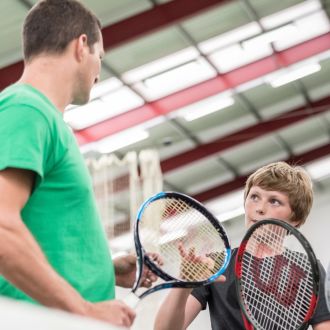 For kids who love sports and staying active, we even offer lessons and courses to help them develop their skills or learn something new. Discover sessions like gymnastics and tennis to ice skating and athletics, and help your child find their new favourite hobby in a fun, friendly and supportive environment.
Keeping your kids safe
Mandatory inductions – To keep everyone safe, members and non members can attend our junior gym sessions without an adult. Before, they must take part in one of our induction sessions so they can learn how to use the facilities. Juniors will not be allowed to access the gym without having taken an induction.
Equipment restrictions – So everyone can workout within their limits, we have some age restrictions on our gym equipment. Junior members between 11 and 15 years can use cardiovascular and fixed resistance machines such as treadmills, chest press machines etc. but only 16 and 17 year olds can use the free weights.
Adult and junior sessions - Alongside our regular classes and sessions for under 18s, we also run adult and junior gym sessions where you can work out with a child. Like our other gym workouts, these slots give you and a child the chance to boost your fitness in the gym and use a range of equipment. While adults take full responsibility for any children aged 11-17 our instructors are always on hand to help.
Better Health Junior Membership FAQS
Can parents/guardians accompany their children to a junior gym?
Of course! Our junior gym sessions create a space for 11-17 years olds to workout, but adults are welcome to use the gym as well during or join of our dedicated adult and junior gym slots.
How do I sign my child up?
You can sign up for a Junior membership online or by visiting your local centre. To join on your child's behalf, you'll just need to put in their details to make sure the membership is in their name.
Can my child book classes for themselves?
Once you have the membership set up, your child can book classes easily on our website or via the Better UK app – they'll just need to log in with their membership details.
What age are Junior Gym sessions for?
Our Junior Gym sessions are for kids aged 11 to 17.
How do I amend/cancel my child's membership?
Like our other monthly memberships, there's no contract for our Better Health Junior membership so it's easy to change or amend your membership if you need to. Take a look at our Help Centre for more information.
How can I prepare my child for their first Junior Gym session?
To help your child prepare to use the gym make sure to book a free induction – this is mandatory for under 18s using the gym and will help them learn how to use the equipment safely.
When it comes to their first session, make sure they're wearing suitable clothing and shoes, and that they take a towel and water bottle with them to use during their session.
Related memberships
Keep fit while you study with our no-contract Student Membership. This provides students aged years and above with access to Better gyms, swimming pools and fitness classes across England, Cardiff and Belfast.
Find out more
You may also like