Find an Athletics Course near Me
Find Athletics Training Lessons And Courses Near Me
From running and jumping to throwing, athletics is a great form of exercise for everyone, regardless of ability or age.
That's why we offer a range of athletics-based options to help you take the next step, build your confidence and give your kids a focus as they learn about fitness. Our athletics classes provide an exciting and inclusive environment for your child to push their limits, learn new skills and stay active.
Our junior athletics courses are suited for those 3+years , with each class tailored to challenge your child while ensuring they feel comfortable to perform at their best. Plus, our team of trained instructors are always on hand to provide friendly and personalised advice, helping them achieve their athletics goals.
Whatever your age or level of ability, the athletics track is open to you.
Find an Athletics Course Near You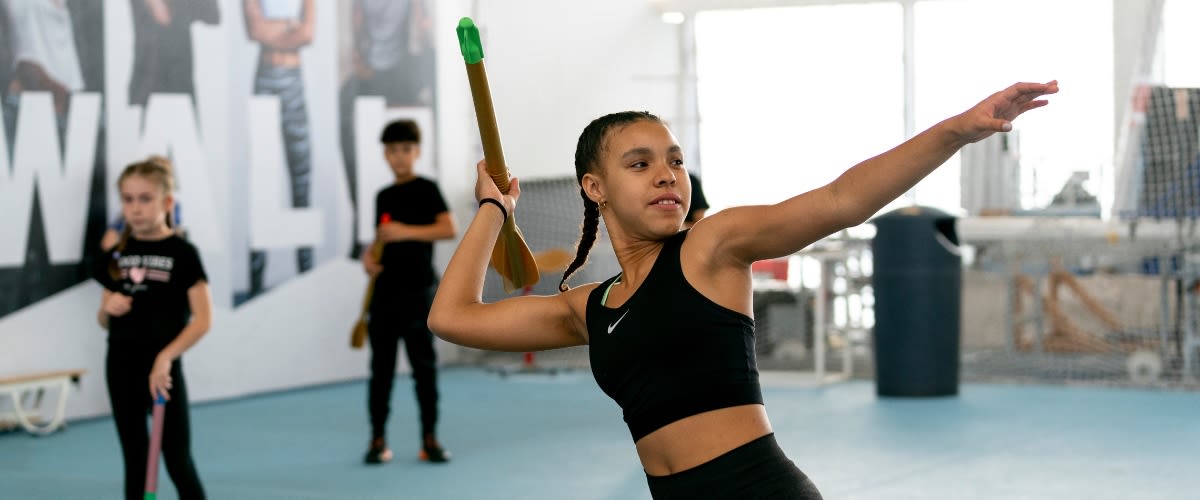 The Benefits Of Our Junior Athletics Lessons
Our athletic lessons and courses allow your child to enjoy a wide range of physical, social and mental benefits. These include:
Enhanced fitness – By regularly participating in athletics lessons, your child will can improve their overall health, especially their cardiovascular fitness and blood pressure.
Community connections – Athletics classes are a great place to meet like-minded people, make new friends and build lasting connections.
Reduced risk of injury – Our trained coaches can guide students through proper warm-up and cool-down techniques, helping you reduce the risk of injuries and maintain a sustainable training routine.
Improved strength and performance – During training, your child will learn techniques and master exercises to grow their strength and improve their performance.
Book an athletics lesson today
Athletics Course Structure
Designed to provide your child with a diverse range of fitness skills, our athletics training courses focus on developing seven key principles:
Balance
Coordination
Agility
Flexibility
Strength
Stamina
Speed
Our fun and engaging athletics classes are divided into levels, helping your child to meet and socialise with others their age and train according to their abilities. These levels are:
Pre School: ages 3-5
These athletics classes help your child to develop balance and coordination through structured play. Children will enjoy a range of running, jumping and throwing games, to help them grow their motor skills and hand-eye coordination, as well as learn from and interact with children their own age.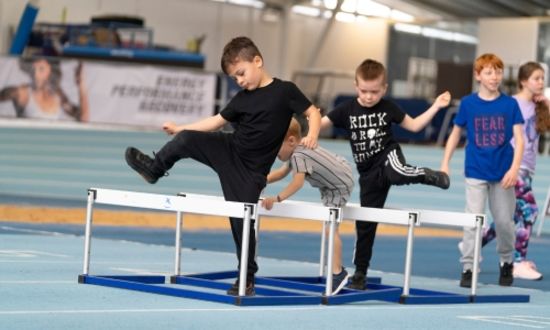 Multi-Skills: ages 5-7
Using classic playground games these athletics lessons will develop your child's fundamental movement skills, especially their running technique and speed. Through play, they'll learn balance, coordination and agility.  With fun as a priority, your child can learn essential fitness skills while having a great time.
Athletic Fundamentals: ages 8-9
Our Athletic Fundamentals lessons build on our Multi-Skills programme, focusing on developing complex moving patterns by introducing kids to athletic sports like Javelin, Hurdles and High Jump. We also introduce teamwork skills through competitive games and cooperative play to keep everything fun and accessible.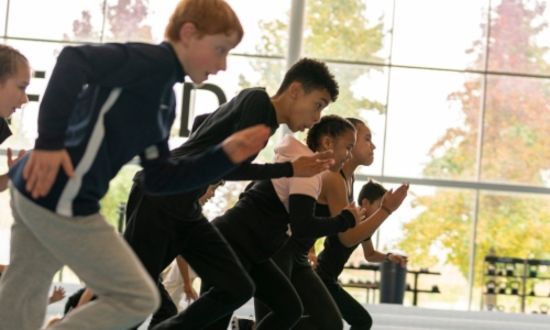 Athletic Skills: ages 10-13
These sessions bring the gap between fun and technical develop as they introduce your child to the complete range of athletic events, with an emphasis on fitness and conditioning. To introduce a focus on performance, kids will also practice training concepts during these sessions, helping them to develop their technical understanding of athletic training. Each session will feature a technical element of athletics training, a fitness element, skill development and a team based game.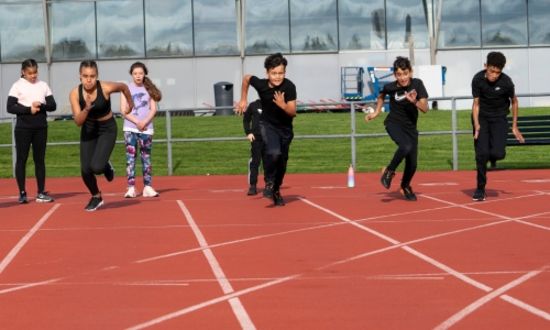 Athletics Academy: ages 10-13
Our Athletics Academy sessions provide club-level training to help your child grow their skills in key event groups like sprints, endurance, jumps and throws. These athletics classes are different from our Athletics Skills sessions as they focus heavily on performance, helping kids develop their fitness and conditioning in line with professional training.
Our Qualified England Athletics Coaches
At Better, we understand the importance of informed and supportive coaching. That's why all our athletics coaches are experienced professionals, passionate about helping your child achieve their fitness goals. They can share their extensive knowledge in fitness and athletics, ensuring they have the right tools they need to succeed.
We work closely with England Athletics to ensure the fitness information your child receives during our athletics classes is of the highest quality.
Our Athletic courses are delivered or supervised by a qualified England athletics coach who has experience in athletics and other sports. Their coaching qualification takes a year to complete and introduces the key concepts they need to teach core skills like jumping, throwing and running. Our coaches also learn how to take an athlete centred approach to teaching, learning not only about what to coach, but also how to coach to a children with differing learning styles and needs.
To make sure everyone receives the support they need, our athletics coaches are also required to maintain their coaching skills through various pathways and specialisations ensuring they are well versed in safe guarding, modern coaching practises and new theories on specific sports.
Where to book athletics lessons near you
Looking for athletics lessons near you? We at Better have a wide variety of leisure centres across the UK, making it easier than ever to find one that matches your child's needs. From Crystal Palace to Manchester, you can enjoy the fun of athletics lessons in a Better centre local to you.
It's also easier than ever to book an athletics class online. Simply visit our online HomePortal to either book a lesson or track your child's progress. It's easy to set up and allows you to access information and updates on the go.
Find an Athletics Course near Me
Hear from Better Athletes
Our athletics classes are a perfect way for children of all ages and levels of experience to have fun and stay active. Hear from a few of our fantastic members on how they benefit from Better's range of athletics lessons:
My son has a lot of energy and the Better Athletic courses are a great way for him to burn this energy off, with lots of running and fun games to keep him occupied" – Stacy, a Better member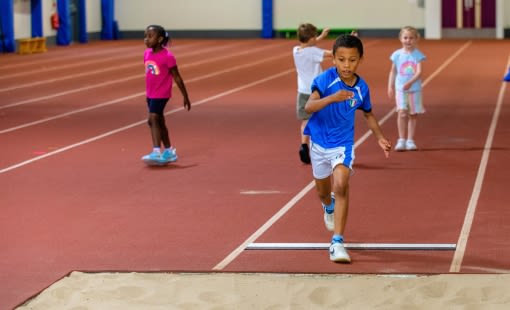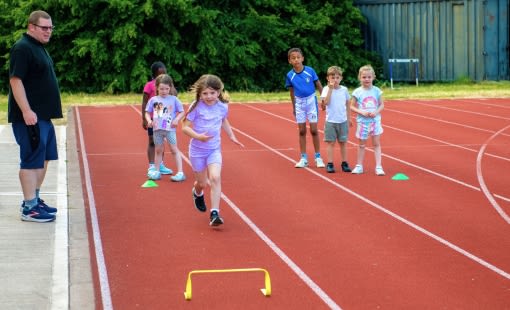 My daughter often struggled with team sports, and whilst the courses have plenty of team based activities they also offer the opportunity for personal development and challenges which is something my daughter really loves" – Shanice, a Better member
"My grandson had seen Athletics and really liked the idea of throwing a Javelin. He's good at other sport but really wanted to give this a go. The first couple of goes he struggled as he was not getting the technique, however the coaches were very accommodating and pointed out a few things he can try differently and he managed to throw it properly so the tip landed in the ground just like on TV, this really made his day" – Rosemary, a Better member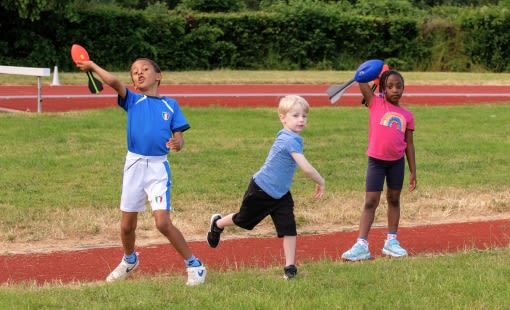 To hear more on how our members make the most of Better's range of fun athletic activities, check out our community stories page.
Frequently Asked Questions
What skills will my child learn in athletics lessons?
Our athletics lessons will help your child develop a wide range of physical skills based on fundamentals like agility and stamina. All the skills they learn will help them as they continue their fitness journey into adult life.
How long do athletics lessons typically last?
Athletics lessons at Better last for one hour, which includes ample time to warm up, train and cool-down. We offer a variety of time slots throughout the day, letting you plan lessons around your busy schedule.
What should my child wear to athletics lessons?
We recommend wearing comfortable, breathable clothing that allows them to move freely. They should also wear a good pair of running shoes and bring along a water bottle to stay hydrated.
For answers to any more questions you may have about our range of athletic facilities at Better centres, check out our FAQ section.
You may also like