Get fit at a Better gym
Whether you're taking the first steps on your fitness journey or you're looking to stay in shape, you'll find everything you need at Better.
We know that everybody is different – and we all have our own goals - which is why we offer something for all types of gym goers. From inclusive fitness classes to junior and gym sessions for all ages, find what works for you at Better. We also offer personal training sessions and expert-led inductions so you can feel comfortable, even when you're working out.
Need to find a gym nearby? With over 200 gyms across the UK, you'll easily find facilities in your local area. What's more, when you visit a Better gym, you'll be joining a community of like-minded people, ready to support you and give you the extra motivation you need.
Gym facilities on offer
Alongside 1-2-1 inductions and our re-focus sessions (at certain gyms only) with certified instructors, we offer a range of modern equipment to help you reach your fitness goals.
Designed into separate zones for cardio, functional, strength, stretching and resistance, our gyms include high-quality equipment such as:
Top-of-the-range treadmills, bikes and rowers to get your heart pumping
Free weights such as dumbbells, weight benches and squat racks for building strength
A selection of fixed resistance weights (ab machines, hip abductors, multi-gym stations) to help you build confidence when weight training and work specific areas of your body
Functional training areas with kettlebells, medicine balls and more to boost your workout
Stretching areas where you can cool down and stretch out after you exercise
Find a Better gym near you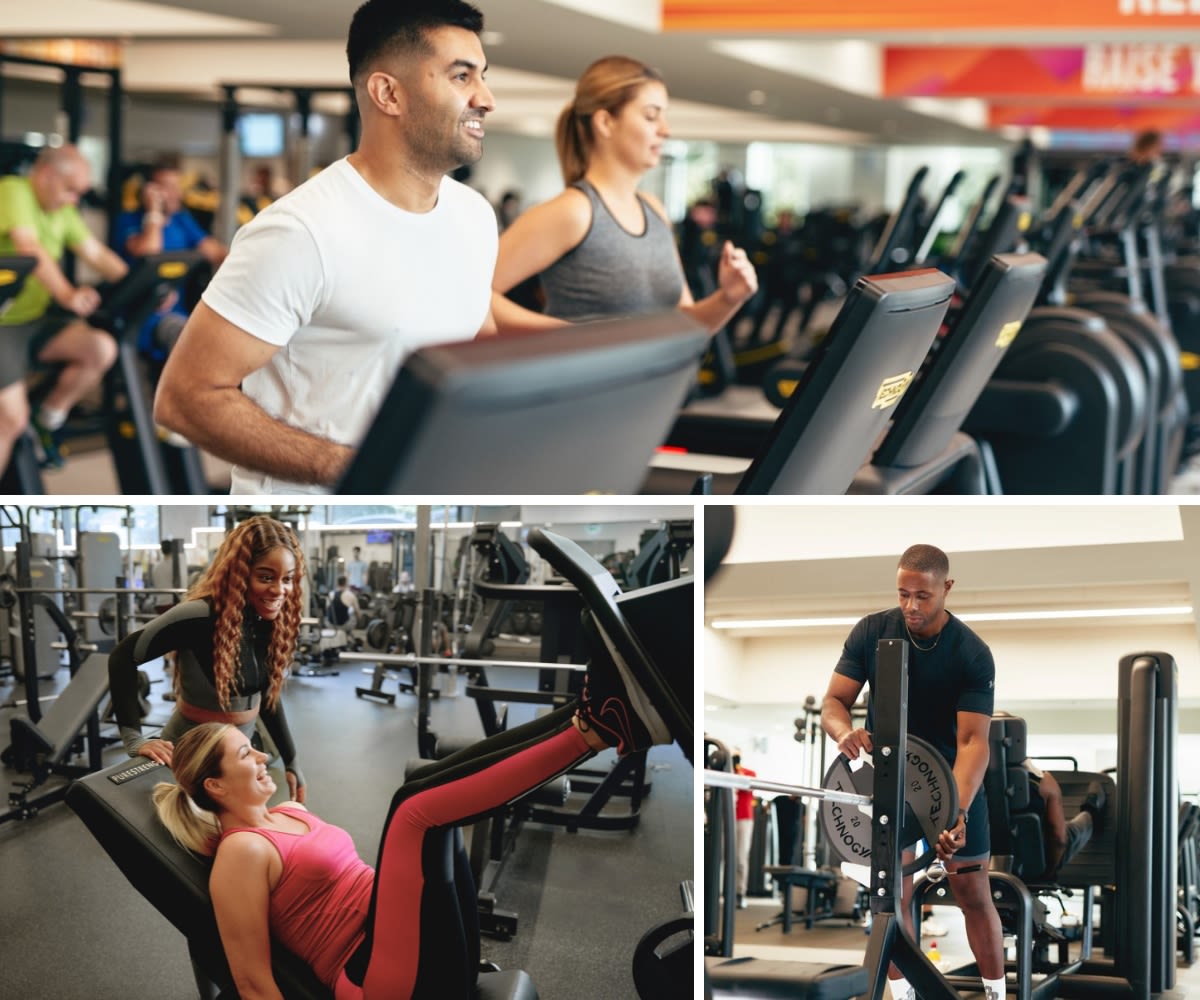 Boost your workout with a Better membership
Gym workouts are a fantastic form of exercise for people of all ages and abilities. Here are just some of the ways going to the gym can help you:
Reduce stress
Improve heart health
Help you reach your fitness goals
Boost your mental health
Introduce you to new people
This type of exercise is most effective when done regularly. If visiting the gym is part of your fitness routine, why not make the most of your workout with a Better monthly membership?
When you become a Better Health member, you'll enjoy inclusive access to our gyms and fitness classes across the UK or in your local area plus other benefits like swimming pool access, priority booking, and discounts on a range of other activities.
Looking for more flexibility? Day passes are perfect for trying one of our gyms and getting a feel for any Better Leisure Centre without committing to a membership. Or, if you want to avoid monthly payments, our Pay As You Go membership involves one annual payment and lets your enjoy your local gym, swimming pool or fitness classes at a discounted rate. Plus, you'll enjoy a saving of up to 30% on non-member prices.
Join a gym today
How to workout at a Better gym
You can easily book a fitness session at a gym near you through our website or via the Better UK app.
To book on the website:
Visit our 'Book Activity' page
Find a Better gym near you
Select 'Gym' or 'Fitness Classes' and then choose the activity you're interested in to see the availability
Click 'Book' on the timeslot that suits you and log in to complete your booking
On the Better UK app:
Log in and find a Better gym near you
Select 'Gym' or 'Fitness Classes' and then choose the activity you're interested in to see the availability
Click 'Book Now' on the time that suits you and follow instructions to complete your booking
Visit a gym near you
At Better, we want everyone to be able to enjoy a healthy lifestyle. That's why we've made finding a gym and booking a workout as easy as possible.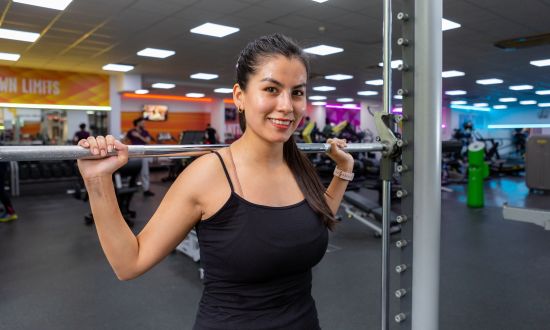 UK-Wide Gyms
With over 200 gyms across England, Wales and Northern Ireland, you can easily find a gym near you, wherever you're based. From London to Liverpool, we've got you covered.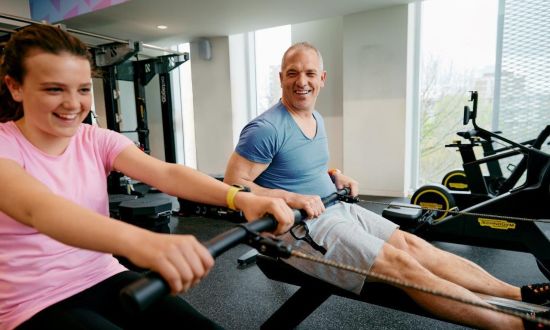 Flexible Membership
All of our memberships are no contract and can be paused at any time, giving you the freedom to enjoy our facilities in a way that works for you.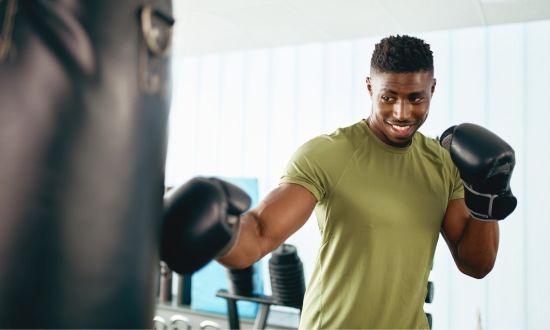 Easy Booking
Our flexible booking options mean you can try before you become a member. Book your gym session or fitness class online or app at a time that works for you. Check your local centre for activities and timetables.
Hear from our gym goers
Ready to find a Better gym near you? Hear how our gym goers make the most of their local facilities:
"Exercise makes me feel good about myself.  I've found that my confidence has improved since coming to the gym. It's that sense of satisfaction when you lift a weight that you've never lifted before, it's that real buzz; that real excitement you get from that achievement is huge." – Laura, A Better Member
Read Laura's Story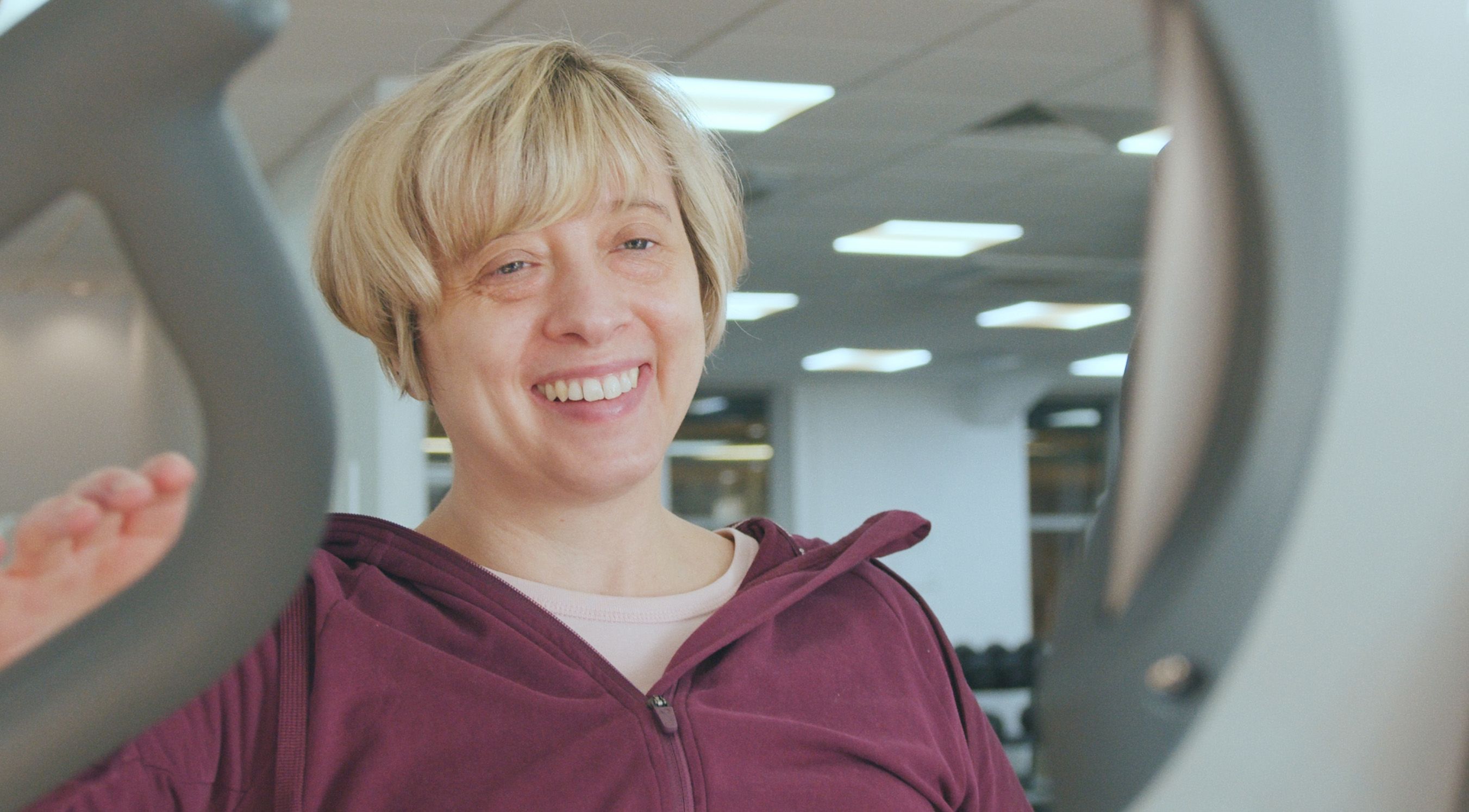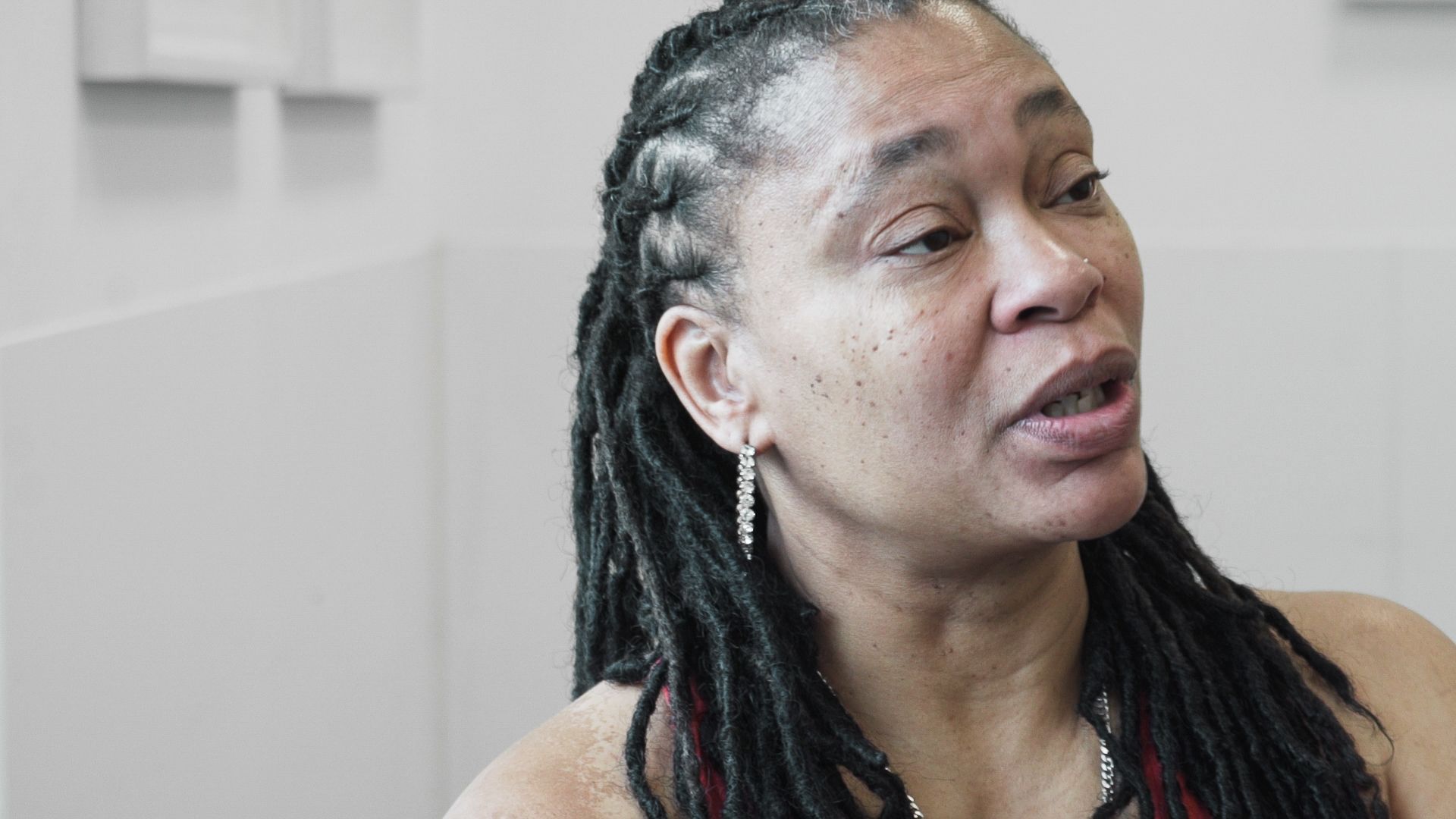 "Exercise is everything to me, it makes me feel good, it keeps me sane, it also keeps me fit. Being active gives me a lot more energy and my mindset is much more positive - It really can help you to deal with everyday things in life" - Belinda, A Better Member
Ready Belinda's Story
Frequently Asked Questions
How do I find the right gym for me?
If you're planning to visit the gym regularly, choosing one that's affordable, works with your timetable and is in a good location is crucial. Here are some factors to consider when choosing a gym:
Opening hours
Location
Facilities and equipment
Classes and activities
Other services e.g. personal training, health suite
What are the benefits of joining a gym?
While there are plenty of physical benefits of working out in the gym, becoming a gym member also comes with its own set of perks. These include motivation to stick to your routine as you become part of the community and improvements to your health and fitness as you visit regularly.
You may also like