Find a Trampoline and Play park near me
Play Time The Better Way
Bounce around and burn off some energy at your local Better Trampoline and Play Park.
Trampolining is a great way for children and adults alike to stay active and have fun while doing it. Improve your balance and tone your muscles as you bounce, jump and somersault your way around.
At Better, our Trampoline Parks have foam pits to explore, battle beams to play with and obstacles to dodge, so there's something for everyone.
Younger kids can have fun too at one of our Play Parks, with activities like Soft Play which give your child freedom to play and use their imagination.
So, whether you're looking for something to keep your little ones occupied or a fun activity everybody can take part in, plan a day out for the whole family with Better.
Book your session
Our trampolining sessions
From General Jump sessions that help you stay active, to sessions designed for people with disabilities, we have something for everyone to enjoy:
Please note, trampoline socks must be worn for all trampoline sessions and child to adult supervision ratios apply for children under 8 years.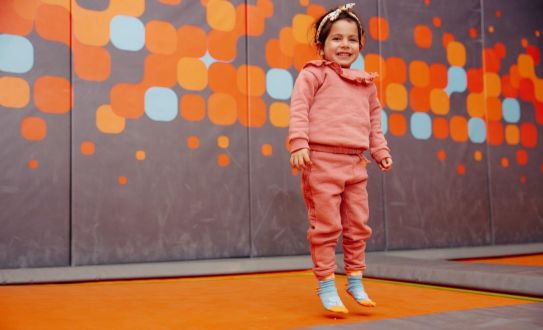 Toddler Bounce
Best for: 18 months – 4 years
This 60 minute session for under 4s is a great way for your little ones to burn off some energy while developing their key motor skills like balance and coordination. Let them jump around and explore the space during this fun session.
General Jump
Best for: 18 months+
This casual 60 minute session is ideal for adults and children alike. You're free to spend your session how you like. Take on your friends and family with padded battle beams or a race through the soft obstacles.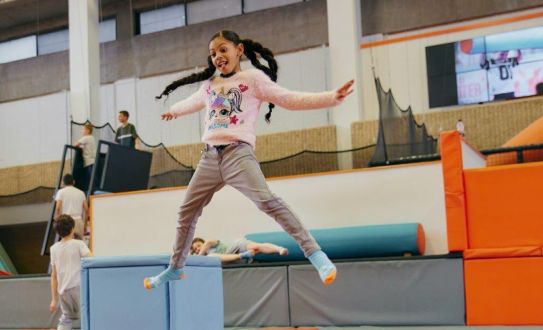 Super Saver Jump
Best for: 18 months +
Our Super Saver sessions are the same as our General Jump session, but at a discounted price so everyone can enjoy some bouncing time. These sessions are only available during term time weekdays.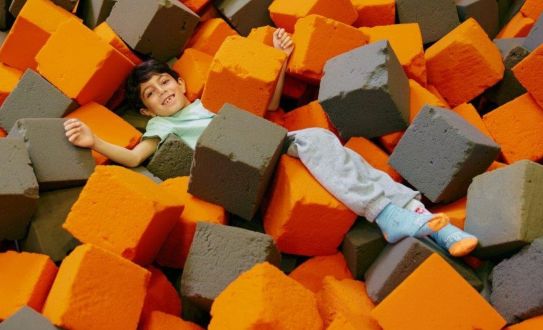 SEND / Inclusive Jump
Best for: people with disabilities
This indoor trampolining session is for adults and children with disabilities so everyone can enjoy our facilities in a fun and safe way. Alongside reduced noise inside the park, our friendly staff will be on hand to help and additional carer tickets can be purchased so you always have the support you need.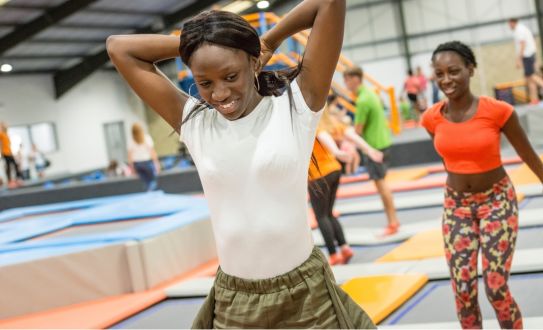 Adult Only Bounce
Best for: 16 years+
Who says grown-ups can't have fun? Enjoy this adult-only General Jump session and bring your friends together for 60 minutes of bouncing, jumping and somersaulting fun.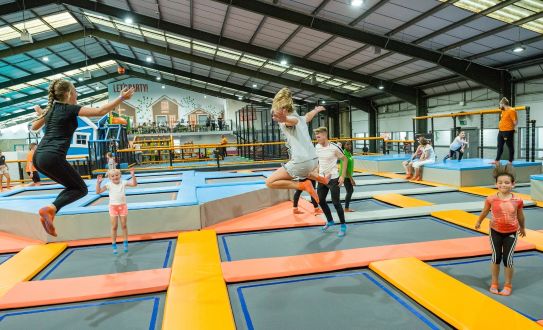 Disco Bounce
Best for: 18 months +
If you're looking for something special, come and throw some shapes at our Disco Bounce sessions. See our Trampoline and Soft Play areas transformed with colourful lights, disco balls and of course, some music to dance to.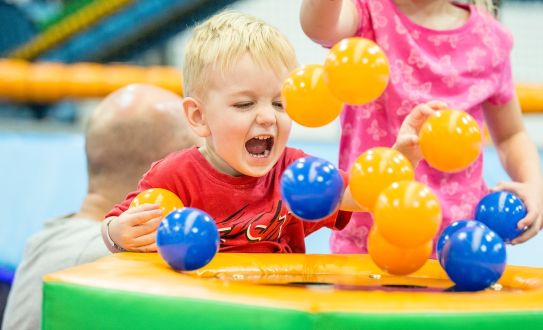 Play Park
Best for: under 10s
Play Park sessions are a great way for children to use their imagination, discover a new space and even make some friends along the way. These sessions are a parent-led activity and all children need to be supervised.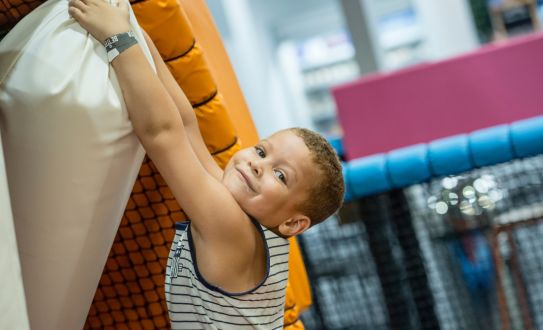 Soft Play
Best for: Under 10s
Soft Play sessions are perfect for younger kids, providing a space for them to explore their world.  From ball pits and tunnels to slides and a variety of obstacles, our soft play areas have plenty of things to keep the kids entertained. This is a parent led activity and all children are required to be supervised.
Best for: 18 months +
Looking to organise a birthday party? We'll do the hard work for you. Give them a party to remember and help them have loads of fun with their friends at a Better Trampoline and Play Park. Just let us know how many to cater for and we'll do the rest.
Find out more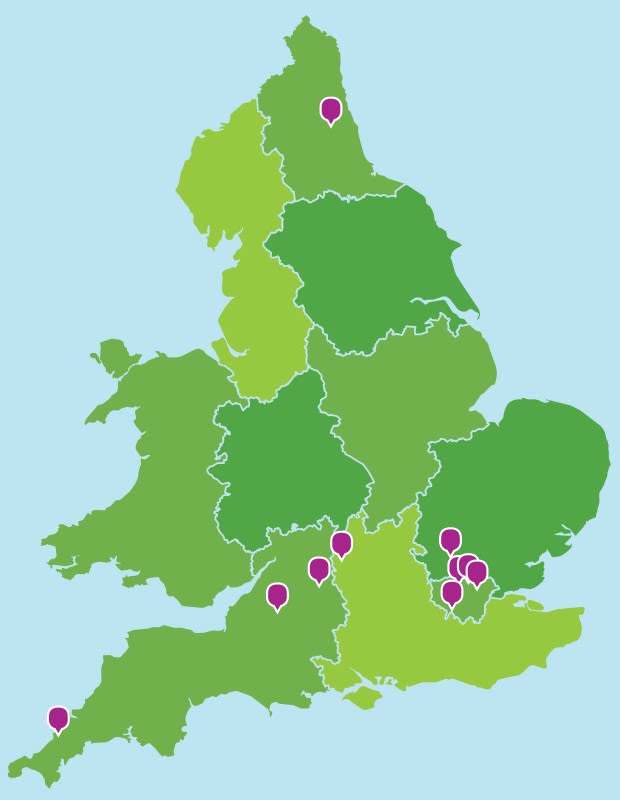 Our indoor Trampoline Park rules
At Better, we want everyone to be able to enjoy our facilities in a safe way. That's why we have some basic rules for visiting our Trampoline Parks.
Be mindful of ratios
For children under 8 years, we following the following ration:   
Children aged 18 months – 4 years - 1 adult to 1 child
5 - 7 years – 1 adult per 10 children
Please note, adults taking part in the activity must also purchase a ticket to participate.
Know what to wear
To use our trampolines, you must wear trampoline grip socks (available to purchase at reception) - no stockings, tights, or socks without approved grips.
Please remove any loose jewellery, studded belts, or anything that could damage the trampoline or hurt anyone (and remove loose items from your pockets). We also suggest you take off your glasses so they don't break.
You must also wear your entrance band at all times on the wrist.
Make sure you feel okay
Only visit our Trampoline Parks if you are felling okay. Do not enter the park if you're feeling unwell or are under the influence of alcohol or drugs. It is your responsibility to assess if you are well enough for this activity. If you have health concerns, please speak to a doctor.
Frequently asked questions
Trampoline and Play Park FAQs
Have we answered your question? Take a look at our Help Centre for more information.
You may also like