Online exercises for all ages and abilities
Staying active and motivated when you are adjusting to a new routine is always a challenge. But there are plenty of ways to keep your body and mind healthy even when you can't get to the gym, pool or court.
On demand access to workouts are available for free on the Better UK app, available from the Apple or Google Play stores. Once you've opened the Better UK app on your device:
1. Select your preferred 'club' name
2. Tap Virtual fitness classes 
3. Tap the SIGN UP button in the top right corner
4. Enter your first name, last name, email and create a password
5. Enter BETTERATHOME as the Club Access Code
6. View and accept the terms and conditions
7. Tap the SIGN UP button
If you have a personal computer, laptop or casting device for your TV, you can enjoy the virtual classes on a bigger screen. Click the 'Use desktop version' button below and log in or follow steps 3-7 above if you're signing in for the first time.
For families looking for activities to enjoy together at home, we've pulled together a range of entertaining and educational resources - further details of which can be found in our guide on activity ideas for kids at home.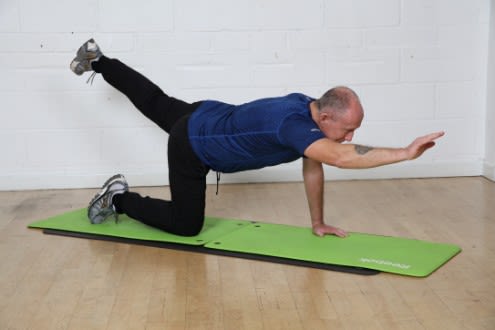 If you're not very active but want to improve your health and lift your mood, introductory home gym classes are a great option for you. Even if you haven't done much for a while, these exercises are easy and gentle, and can be done indoors without the need for any gym equipment.
From Seated Yoga to Low Impact Cardio, you'll benefit from guided postures and breathing exercises to help you get stronger, feel grounded and be more balanced. Once you've logged into the virtual classes, tap the magnifying glass in the top right corner and search for classes under the senior category.
Download the app
If you're looking for inspiring home gym classes to start or maintain your at-home fitness routine, the virtual classes feature on the Better UK app, allows members to access a free library of 600 online fitness classes. 
Classes range from 15-60 minutes in length and include exercises and workouts run by the world's top instructors, across a range of categories, including strength and conditioning, weight loss and mind-body.
From cardio classes, like Zumba and HIIT to the more relaxed Meditation and Yoga, the range of virtual classes will both push you to your limits and leave you feeling energised and renewed.
Download the app
3-Week Home Workout Plan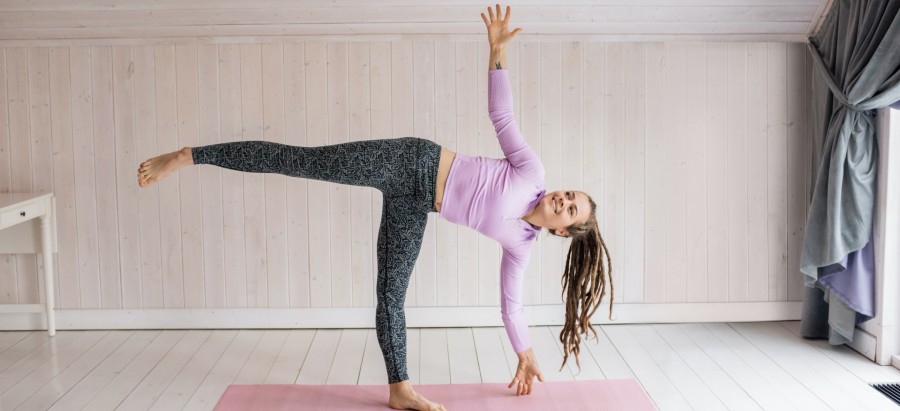 Don't let the month-long lockdown get in the way of your fitness goals: challenge yourself with our free home workout plan to help everyone stay healthy and active at home, whatever your fitness level.
The downloadable plan can be tailored to your individual needs and preferences, with options to increase or decrease the difficulty levels of exercises as you go. Covering everything from HIIT circuits and core training, through to bodyweight exercises and cooldown stretches, this is the ideal guide to get you through the month.
Test yourself and create your own gym from home with the 3-Week Better At Home workout plan.
Download Here
Workouts of the week
Here's a few of our favourite online fitness classes and at-home gym workouts for you to try this week. Once you've logged into the Better at Home Virtual Classes, simply tap the magnifying glass in the top right corner; tap SEARCH and type the name of the virtual class to start moving.
Beginner Burn: Core
7 mins | Jaime McFaden guides you through a fun workout to work your entire core: abdominals, obliques, glutes, and low back.
Stretch - Back
27 mins | Take some time to mobilise your back and stretch the muscles that commonly cause lower back ache with Claire in this soothing stretch session.
BoxxHIIT Total Body
29 mins | Expect a killer mind body workout that will relieve stress and leave you feeling like a champ!
Move123 Silver: Yoga Level 1
18 mins | In this seated yoga session, Cindy helps you to work with your breath while you work on your flexibility and strength at the same time.
Meditation - Mindfulness
8 mins | This meditation practice helps to create calm and a non-reactive awareness of the present moment. It is perfect to relieve stress and is performed seated.
Move It! Line Dance
28 mins | With cowgirl Maxine, you'll get your hips swaying to the sounds of casual country music, burn loads of calories and improve your endurance. 
Bench Booster
10 mins | In this full-body workout, Trice will show you how to make a park bench the ideal training partner. 
Share your workouts
Share your workouts with us @Better_UK and tag #BetterAtHome
Lockdown Learning
Libraries without walls
There's something for everyone - from eComics  to audiobooks, eBooks, music, and much more. Plus keep the little ones entertained with our weekly programme on social media. 
Find out more
You may also like