Meet our community
Our members are the heartbeat of everything we do.
Whether it's social, physical, or mental, everyone has their own motivation for being active. We speak to members from across our community to hear more about their fitness journey and the positive impact exercise has had on their lives.
I enjoy all of it, the social, mental, physical - the feeling strong, the feeling exhausted after you've trained...
Read Belinda's story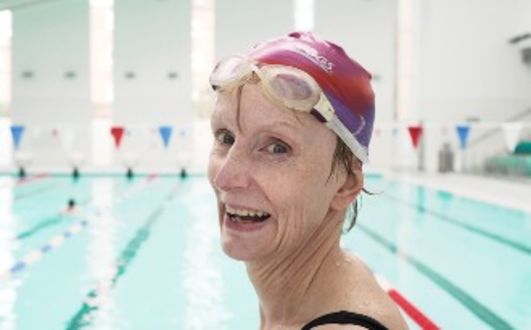 For me, being active means independence, it means I can do the things I want when I want to do them...
Read Sarah's story
I love the social side, I love meeting people, listening to their stories, understanding why they're motivated to swim in particular outdoors because it's not for everybody...
Read the Lido Ladies story
Better Stories Podcast
Our Better Stories podcast profiles the diverse individuals that make up our Better Community.  From elite athletes aiming for the Olympics, to community fundraisers and those who have overcome huge personal challenges to reach their goals. Listen and be inspired.