Find Your Study Life Balance With a Student Membership
Student life can be pretty stressful. While you're moving out, making new friends, partying and studying, it's important to stay active to keep yourself fit and healthy.
At Better, our flexible, no-contract Student Membership provides you with inclusive access to our gyms, swimming pools and fitness classes across England, Cardiff and Belfast.
Even if time is short, regular workouts, a quick swim, or a kickabout with friends at a Better leisure centre can boost your mood, mental health and your energy levels, all of which may make it easier to study (although we can't promise that!).
Our Student Membership Deals
Our Better Student UK membership helps you to stay fit while you study and comes with £0 setup costs and no contract.
Age: 16+ with proof of eligibility.
Enjoy a discounted student gym membership at participating Better Leisure Centres and Better Gyms (see our t's and c's for more details).
A Better student gym membership grants you access to:
* Better Student Membership does not cover access to Camden Leisure centres or Charlton Lido.
Join now
Our membership benefits
With our gym membership for students, you'll be able to enjoy a range of benefits including:
7-day priority advanced booking online via the Better UK app
Access to free WIFI in Better centres
Rolling monthly Direct Debit with no contract for added flexibility
Up to 30% off other activities and services
Free personalised fitness induction
Free access to an expert fitness instructors, who'll create you a personalised exercise programme
Free six week refocus sessions to keep you feeling motivated
Inclusive access to Better at Home- an online library of over 1,500 on-demand fitness classes and workouts
Better is also a not for profit organisation, meaning that your membership fees are reinvested into programmes and services for the whole community to stay healthy and active. We're not about trapping you into long contracts or getting you to part with big chunks of your student loan.
If your gym can't say the same – why not make the switch?  
Find out more
Am I eligible?
Our student membership is available to anyone aged 16 and above with any of the following documentation:
Please ensure you provide First Name, Surname and valid date. Please see dates we accept next to the eligibility proof
Student enrolment letter/email ~ full name (current academic year required)

Student ID ~ full name (current academic year required)

o We DON'T accept TOTUM cards

Letter from School/College/University ~ full name (current academic year required)
HEAR FROM OUR MEMBERS
"Being a student means I'm constantly on the move, but my Student UK membership allows me to stay active, no matter where I am. Whether I'm on campus or back home during breaks, I can always find a Better facility to keep up with my fitness routine." - Albert, a Better Member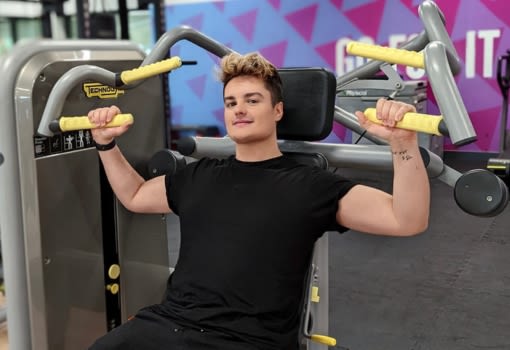 Frequently asked questions
What Better gyms offer student discounts?
Our Student Membership is accepted at most* Better gyms, pools and leisure centres. 
*Better Student UK does not include access to Camden Leisure centres & Charlton Lido Lido and is only valid if purchased at these centres.
How do I apply for a student membership?
To apply for a student membership, join online here. Once you've joined you will be required to upload evidence of your eligibility online.
What counts as student ID?
We accept letters from college/uni, college/uni/ sixth form ID cards, student profiles and acceptance letters as proof of eligibility for our student gym discount.
These have to include your full name and the current academic year to be accepted.
You may also like