Find fun family activities and kids holiday courses near me
School Holiday Activities for Kids
Whether you're looking to help your little ones burn off some energy during half term or want to help them choose a hobby for the holidays, we offer a range of activities, lessons and courses, all designed with children in mind.
At Better, we understand how important it is to introduce children to a healthy lifestyle early on. That's why we offer a range of activities for kids that help them learn about fitness and develop key skills while having fun at the same time.
Our friendly staff are always on hand to help, and our trained instructors work to make sure everyone is included. That means we're there to support your child every step of the way.
Enjoy a range of family-friendly activities this half-term across the UK, from splashing about in the pool to bouncing around at the trampoline park.
Book an activity
Kids Swim for £1
Searching for a school holiday activity everyone can enjoy? We have a fantastic value swimming offer for children, allowing under 16s to swim for just £1 (accompanying adults' usual admission applies).
Swim for All sessions are a great way for family and friends to have fun and spend some casual time together. Whether it's during school holiday mornings or on the weekends during term time, these sessions are the perfect way to unwind.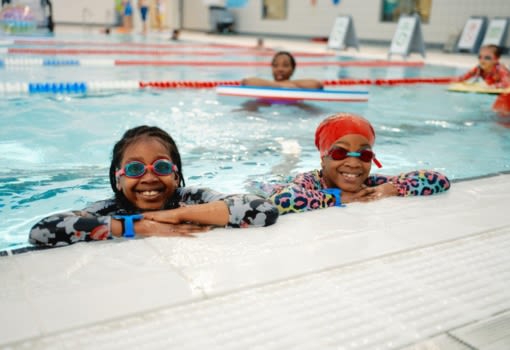 The offer is available on participating Swim for All sessions before 10am. Bookings are recommended to guarantee admission.
Full terms and conditions available at better.org.uk/offer-terms.
Book now
Holiday short courses
From taster day session to week long courses, we have a range of school holiday clubs and activities to keep your kids entertained all summer long.
Our holiday short courses run on weekdays, giving you peace of mind as you plan your time. Depending on your location, activities could include swimming lessons intensive courses, gymnastics, tennis and more.
Check your local centre to find out more.
To find and book a holiday short course:
Click here to book a visit our Lessons and Courses page
Enter your location plus activity
Select 'Holiday and Short courses' in the left-hand filter (you'll also find 'Swim School Holiday courses' which you can filter separately)
Days and times will be confirmed as you select your booking.
Discover lessons & courses
Indoor and Outdoor Activities for Kids
Find yourself running out of ideas to keep the entire family entertained? We've got you covered. At Better, our leisure centres in England, Cardiff and Belfast have an array of fun activities for kids and the whole family so you can have a great time and make some amazing memories. Take a look at our family-friendly activities below:
And that's not all! There are plenty more activities to do as a family across our Better centres, from bowling and cycling to horse riding*. Whatever kids activity you're looking for, find it at Better.
*Horse riding is currently only available at Lee Valley Riding Centre.
Find your nearest Better centre
Discover better ways to pay
Family fun at our libraries
From Baby Rhyme Time and Knit and Natter sessions to Arts and Crafts and skill-based courses, Better libraries have something for everyone.
Our library children's activities are suitable for kids from newborn to under 16 years. They run throughout the year but can be a perfect way to keep everyone happy over the holidays – especially if the weather takes a turn!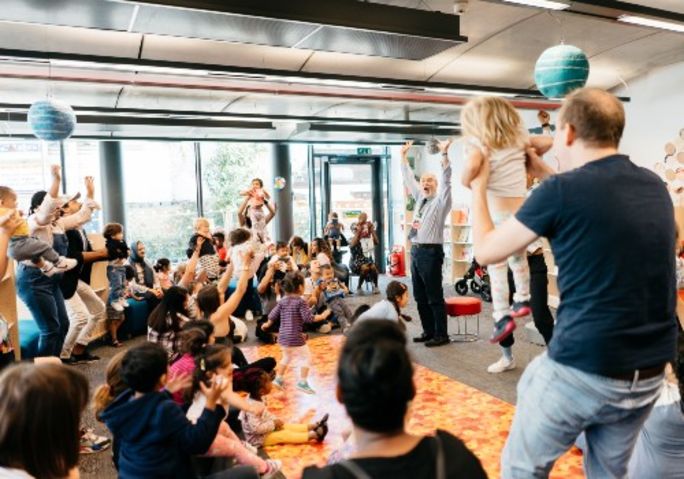 Babies and toddlers can enjoy sessions like Storytime and Rhyme Time which help them develop their listening skills and explore their imagination.
For older kids, activities like Scrabble Club, Chess Club or Bookwormz will help them develop their skills in a fun way, keeping them entertained all summer long.
Find out what's happening at your local library in the following areas:
Bromley | Dudley | Greenwich | Lincolnshire | Wandsworth
Join a library near me
Find Activities for Kids in your Local Area
You may also like