Baby and parent swimming lessons
SWIMBiES are classes for children ages 3 months to 3 years, providing a fun syllabus to help guide you and your child to build water confidence that lasts a lifetime.  
As a parent, grandparent or guardian, you can join your little one in the pool to share their first splashes. Our infant swimming lessons are led by  experienced and qualified teachers who are there to guide your little one every step of the way.
Better is the largest provider of swimming lessons across the UK, so you can easily find a SWIMBiES infant class or swimming lessons for 3 year olds near you.
Benefits of parent and baby swim classes
Babies have a natural affinity with the water. That's why we develop classes which offer a fun and safe environment for you to experience learning to swim together.
Our SWIMBiES swimming lessons have a strong emphasis on your child's enjoyment, aiming to help you:
Build water confidence for you and your baby
Bond with your little one through exercise
Develop your child's coordination, muscle strength and motor skills
Understand safety exercises to ensure both you and your baby are protected
Try games and songs to help your child learn
To us, a child's emotional development is just as important as their physical development in the water. This is why our SWIMBiES programme features plenty of bonding time as well as developing eight essential Baby & Toddler swimming skills:


Our programme for parent and toddler swimming lessons
Over 4,000 pupils enjoy our SWIMBiES programme each week.Find a class that is suitable for your little ones:
Dippers (3 to 12 months)
Dippers sessions give you time to bond with you child while we teach you and your child water basics. Entry at three months to cruising (approx. 12-18 months).
Book now
Splashers (13 months to 2 years)
Following on from Dippers, Splashers sessions are a great way to grow your baby's water confidence with you right beside them. Entry after completing Dippers or children walking (approx. 12 to 18 months) to two years.
Book now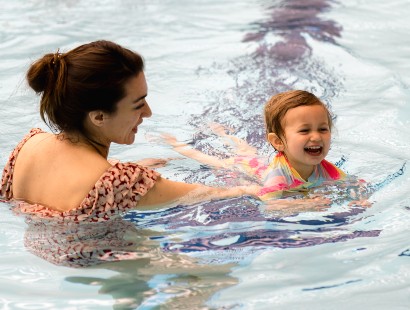 Paddlers (2 to 4 years)
Moving on from Splashers, Paddlers sessions build on the fundamentals and prepares them for swimming independently. Entry after completing Paddlers or for children aged three to four years old.
Book now
Why choose parent and baby swimming lessons with Better?
Our expertise
We continuously develop our programme to include the latest techniques to help build confidence and life skills in the water.
Experienced teachers  
We have a skilful and passionate team of trained and qualified baby swim specialists to make each lesson fun and engaging for each child. .
Tailored programme
We assess your child's ability and adapt our swimming programmes to suit their needs, nurture confidence and encourage fun in the water.
Baby-friendly swimming pools
Our lessons are taught in selected pools up and down the UK with limited class sizes. We identify your child's ability and adapt our swimming programmes to suit your needs, nurture confidence and encourage fun in the water.
Find Baby & Parent Lessons Near Me
Frequently asked questions
Baby & Parent Swim Lesson Information
How to dress for baby swimming lessons?
If it's your first time bringing your baby swimming, don't worry, all you need to bring is comfortable swimwear, a suitable swimwear nappy for your little one and an extra towel in case of any accidents.
How much are baby swimming lessons?
Prices for our baby and parent swim lessons start from £10, depending on your location.
You may also like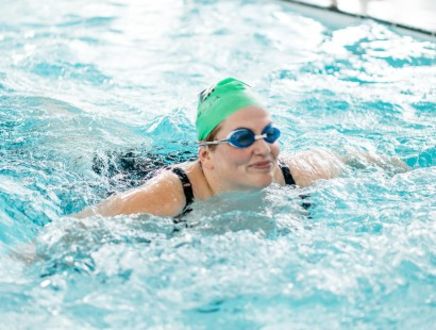 Our sessions are led by female Swim Doctors and cater to girls and women of all abilities.
Find out more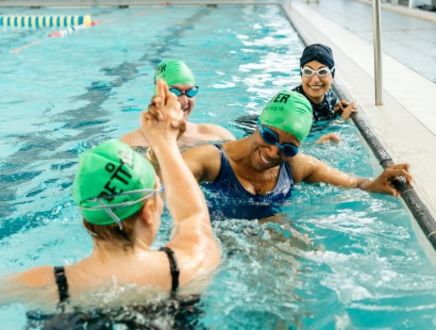 Find out how swimming can improve you both physically and mentally.
Find out more