Find a Better facility near you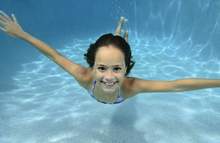 New research launched today suggests that Britain's children are becoming increasingly sedentary, however, swimming could buck this trend.
Read more >
Poplar Baths has re-opened to the public today (Monday 25 July) - nearly 30 years since it closed its doors.
Read more >
Better – the UK's largest network of public gyms and leisure centres – is helping more people get active and gear up for a summer of sport this weekend.
Read more >