Tailored business support for start-ups and aspiring entrepreneurs
Start-up Wandsworth is the new business support service launched in partnership with the British Library & London Borough of Wandsworth. The free scheme will provide access to expert led workshops, 1000s of business resources and 1-2-1 business consultations.
YOUR FREE SUPPORT PACKAGE
Start Up Wandsworth Membership
As a member of Start Up Wandsworth, you will have the opportunity to network with other local business owners, have access to our growing network of business opportunities and receive up to date information on workshops and events designed to help you grow your business. 
1-2-1 Business Support
As a member you will have access to free 1-2-1 support through our dedicated business support manager. Email Startupwandsworth@gll.org to book your consultation now.
Business Hubs
Members will be able to rent a space in our purpose built business hub at York Gardens Library or the new hub in Putney Library from Spring 2023. To book a tour please email Startupwandsworth@gll.org
The York Gardens Business Hub consists of 18 fixed desks, a soundproof meeting booth for up to 4 people, a bookable meeting room and two rentable offices. Facilities at the Business hub include a fitted kitchen, printing facilities (colour and mono), break area and separate toilet facilities.
The business hub at York Gardens Library is open at the following times: 
Monday 08.00 – 17.00
Tuesday 08.00 – 18.00
Wednesday 08.00 – 19.00
Thursday 08.00 – 17.00
Friday 08.00 – 17.00
Saturday 08.00 – 15.30
Sunday 12.00 – 14.30
Information Support
Wandsworth libraries have access to a broad range of business books.

Search our library catalogue
Also, a library membership with Wandsworth libraries will grant you remote access to online resources including COBRA, which is a comprehensive UK business database. COBRA contains more than 4,000 factsheets, market reports, contacts and sources of funding, in addition to hundreds of practical guides to starting up more than 350 types of business. This is one of many business resources available through Wandsworth libraries.
Resources available in Wandsworth
Start Up Wandsworth Digital Resources
As a member of Start Up Wandsworth, you will have access to our library of business canvases, worksheets and other digital resources to track your progress and grow your business.
Link coming soon...
BIPC Local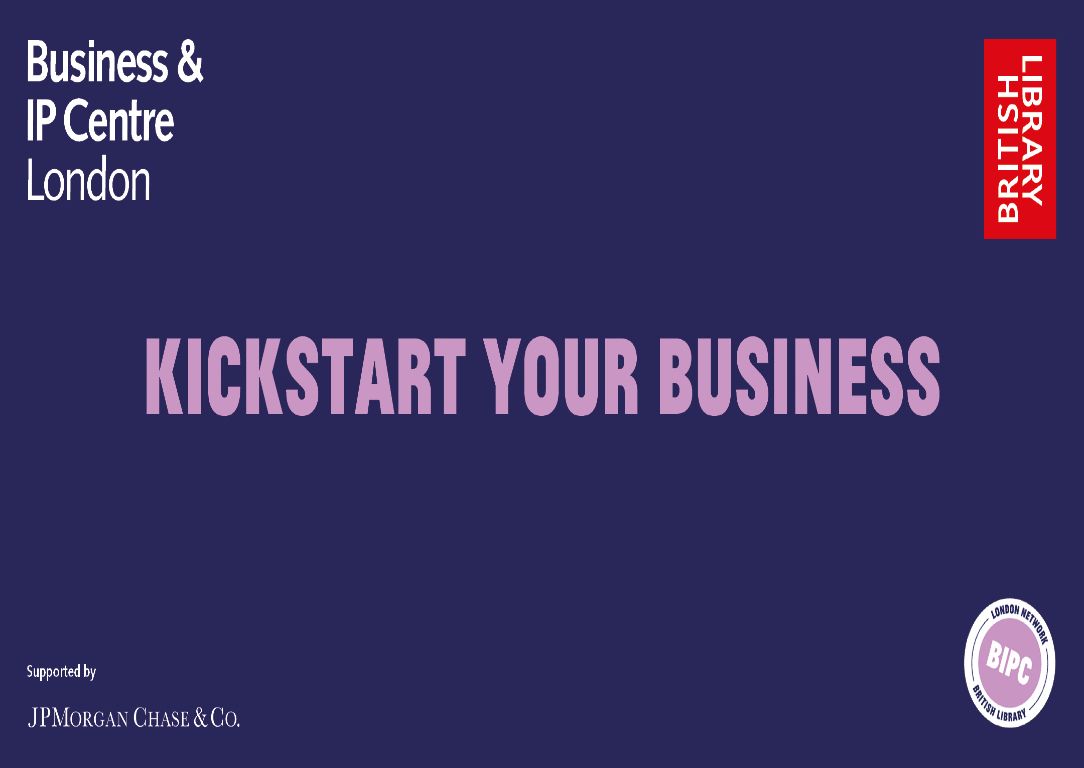 We have teamed up with the British Library's Business & IP Centre (BIPC) to deliver grass roots business support on your doorstep, which is free to join and open to all business owners across the capital.
Kickstart Your Business is a two day start-up programme aimed to help you start and progress your business development, for free. Day 1 covers the multiple areas of intellectual property and their relevance to your business, as well as practical tips on how to use the BIPCs recourses to protect, research and develop your business idea. Day 2 takes a deep dive into the areas you need to focus on to kickstart your business; from the essential building blocks of starting up and running a successful business to common pitfalls and how to avoid them.
Link to all Kickstart Your Business workshops: https://bit.ly/40IUSnY
Sign up for Day 1 in Wandsworth: https://bit.ly/3uk8iLb
Sign up for Day 2 in Wandsworth:  https://bit.ly/3SEufyw
You can also check out and sign up to other free workshops and webinars that are on offer throughout the BIPC London Network: https://bit.ly/3FXdSFz
Members Directory (Coming Soon)
Get to know Start Up Wandsworth members by exploring the exciting and varied products and services they provide. Once launched the directory will be updated monthly.
Collaborate with us
If you are interested in partnering with Start Up Wandsworth, we'd love to hear from you. Simple complete the register your interest form at the bottom of the page.
Business Hubs
Showcase your Products
Register your interest and we'll be in touch: