We are delighted to deliver our second business week for aspiring entrepreneurs, established businesses and those in the business and personal finance industry between Monday 20th and Friday 24th March. The week will consist of a mixture of conferences, webinars, expert-led workshops, training sessions, business panels, business mentoring opportunities and a business pitch competition where businesses will have a chance to £2,000, £1,000 and £500 of investment for their business to grow and develop. All of these events will take place in the Royal Borough of Greenwich, the London Borough of Bromley, and Wandsworth, reflecting a creative and wide reaching commitment to support business communities in south London and surrounding areas. We look forward to meeting you, and delivering an inspiring and exciting business week (at no cost) which is open to all!

Business Pitch Final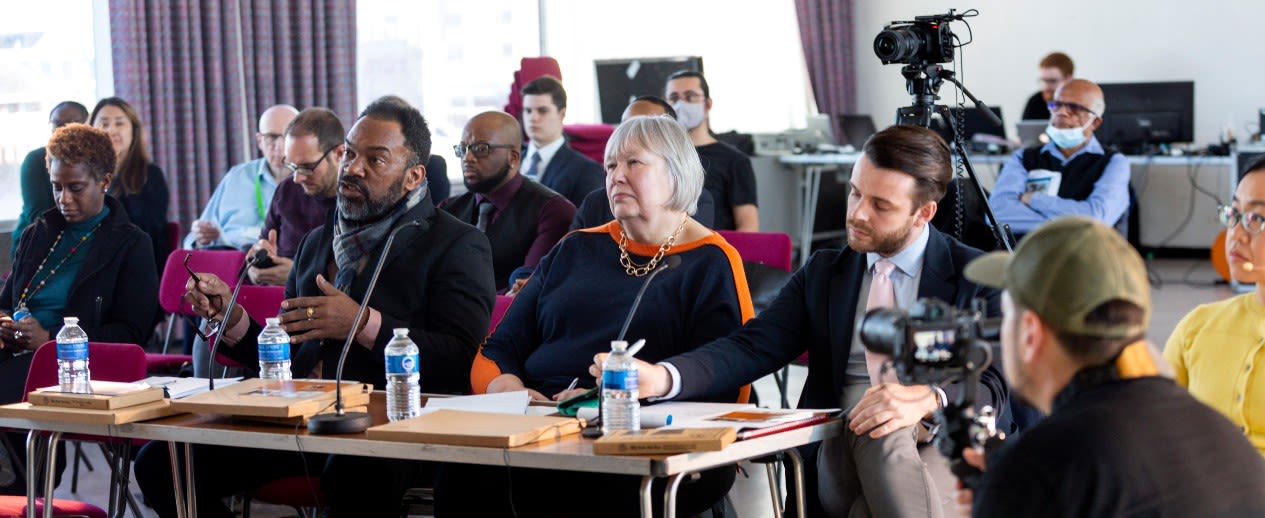 Are you a start up business (including charity or CIC) trading and/or registered in the London Borough of Bromley, The Royal Borough of Greenwich, and Wandsworth looking for investment to help grow or develop your business?
Look no further than the 'Start Up Business Pitch Competition'! In its second year, this competition allows businesses to pitch for an investment alongside other entrepreneurs from The Royal Borough of Greenwich, Bromley and Wandsworth. You will have the chance to win £2,000 (1st place), £1,000 (2nd place) and £500 (3rd place), in addition to receiving useful feedback from an array of judges that can help you elevate your business to the next level.
To enter, please ensure that you are a Start Up Bromley, Start Up Greenwich or Start Up Wandsworth member. If not, feel free to join us. Membership is free. Start up Bromley registration form | Start up Greenwich registration form | Start up Wandsworth registration form.
Secondly, please complete the relevant borough application form based on what Start Up service you are a member of. Start up Bromley application form link | Start up Greenwich application form link | Start up Wandsworth application form link.
Applications open Monday 30th January, and close Friday 17th February.
For more information, or if you have any questions please contact: Loretta.awuah@gll.org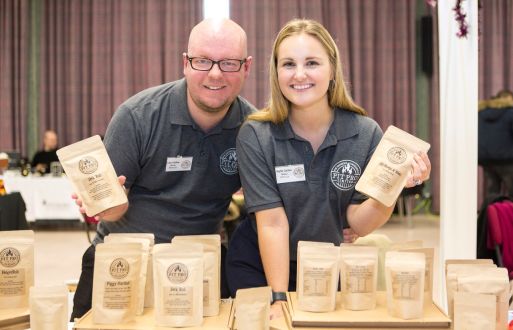 Case Study- Pit Pro
Liam Carlton had toyed with the idea of starting his own business for a while but following the wake-up call of a family bereavement and redundancy, he decided to follow his dream. He launched, 'Pit Pro', in June 2021, a barbecue subscription box which provides customers with the seasonings, spices and sauces, along with recipes and technical guidance, to enable them to create their own barbecue meals.
"I love barbecues and sitting down with family and friends," Liam explains, "so I thought, 'How do I bottle that experience for other people?'"
To support his new enterprise, he signed up for the business start-up service at Bromley Library without any preconceived ideas on what they might offer but eager, nonetheless, to accept any help that came his way. With a background in corporate communications, Liam felt confident in the branding and marketing side of his business but even so, was very pleased when the start-up team supported his decisions.
"The advisers really 'vibed' with what I'm doing and they were excited for me," he comments. "That validation is so important to people who are starting a business. It's like having a new baby – if you show it to someone and they just say, 'Oh,' you're going to feel awful."
Liam also found the networking events offered a valuable opportunity to share highs and lows with other new business owners while workshops on pitching your ideas to potential investors were especially beneficial. So much so that when he entered a local 'Dragons' Den' style competition, he won the first prize of £2000.
"I've made a lot of mistakes as everyone does when they start a new business," he muses. "But I don't think I'd be where I am without the support of Bromley Start-up. I would give other new business owners the following advice – network and get a mentor. I know I can run my ideas past my start-up advisers, Imogen and Loretta, whenever I need to. They always give me good advice."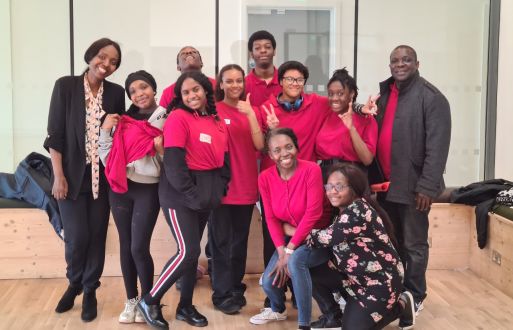 Case Study- Parent Power
Starting up a business as a sole trader, entrepreneur Bianca Sapara-Grant has a lot on her plate. Her organisation, 'Parent Power', which launched in 2019, has an ambitious remit – to promote good mental-health and wellbeing for parents and children, to encourage positive relationships and behaviour in adults and young people, and also to promote the learning of new skills for families and professionals.
As part of this, Bianca – who is a teacher and an NHS-trained mental health first-aider - offers volunteering roles for parents, giving them the opportunity to run workshops for other mums and dads. This provides mutual support and also the chance to develop skills which could lead to employment once their children are older.
She also runs a youth empowerment programme. "We help young people to navigate the path to adulthood," she explains. "We explore education and employment opportunities, and talk about relationships and the digital world. We look at resilience, making positive choices and healthy eating. Children aged twelve and above can also come along to our boxing club."
With such a heavy workload, she has found the help from Greenwich Library's business start-up services to be invaluable. "The library has been amazing!" she confirms. "The business lounge is a really supportive space. They've helped with everything – from putting together a business plan, marketing, and getting funding to offering advice on public speaking and making pod casts and videos. They're currently helping me to think about how to price my services as I move from relying on charitable-funding to operating as a private enterprise."
Find out more about enterprise support with our start up schemes in Bromley, Greenwich, and Wandsworth: