Find a Better Library near me
Library services
Explore what your local Better library has to offer. From reading material and audiobooks to children's activities, and support and advice, we're at the heart of the community. You'll find a wealth of online resources, including eBooks, eMagazines and eNewspapers, as well as access to our heritage services. 
With a comprehensive reference library, access to the internet via computers and WiFi plus an activity programme with something for people of all ages, be inspired at your local library.  
Find out more below:
What you can do

Book a computer

Access the internet or complete an assignment by booking a computer at your local library

Search, reserve and borrow a book

Find the book you've been looking for from our extensive catalogue of resources available to reserve and borrow

Discover activities for children

Inspire and find fun activities for children of all ages at your local library

Fax, print and photocopy

Fax, print and photocopy documents for a small fee at your local Better library

Go online

With free WiFi, you can access the internet from your own device or book a computer at your leisure

Libraries at home

Everyone can access library resources thanks to our home delivery library services

Answer your questions

Whatever the subject, use our library information services to find out information

Borrow from another library

You can borrow from another library by requesting an Inter Library Loan

Learn something new

Make new friends and learn new skills at your local library thanks to a range of adult activities

Discover local history and archives

Find out more about where you live and the history of your area

Access reference library online

Access dictionaries, encyclopedias, driving theory tests, stream music, national and international newspapers, and help to find employment

Explore special collections

Search the online catalogue to discover the special collections of books available

Find space to study

Study in peace and quiet at desks available in your local library 

Services for blind and partially-sighted children

Our libraries are fully accessible to serve users with all kinds of visual impairments

Hire a venue

Need a space for a workshop? Rooms are available at your local library to hire
Stay connected to your community
Libraries on Twitter
Enjoy games, puzzles, Q&A sessions and more from your local librarians on Twitter. Start following your local library Twitter page below and enjoy access to daily and weekly activity programmes for kids and adults alike.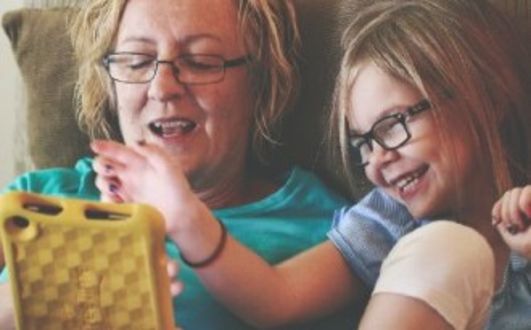 Libraries on Facebook
Your local library's Facebook pages are full of fun videos and activities presented by some familiar faces. From crafts and rhymes to bed time stories and activities for kids, you'll enjoy something new every day.