Find a Better Library near me
Access computers at your local library
Access the internet, brush up on your IT skills or learn how to code from scratch on computers at your local library. You can also sign up for a wide range of IT courses for a small fee. Computers and WiFi are both free to use but you may have to book a slot first. Find out what's available at a Better library near you below. 
Bromley | Dudley | Greenwich | Lincolnshire | Wandsworth
Book a computer
Enjoy free internet access to help with your studies or research, for checking your email or simply for surfing the web. You can also use our computers for writing letters, preparing a CV or having a look at your holiday photos.
Business skills, jobs and skills
You can also use the computers at your local library to browse a number of online reference tools, including:
Jobs and careers - find a job to suit you and careers advice online using Career Active. You can also get business advice via Cobra (The Complete Business Reference Adviser).
Theory test pro - the full bank of official questions, Highway Code and hazard perception clips (licensed by the DSA), so you pass your theory test first time. 
Universal skills - everything you need to know about Universal Credit processes and payments, Universal Job match and Basic IT skills.
Children's reading
Get your child excited about reading and find authors they may like by using Who Next…? Available on the library computers, writers of children's fiction are listed with suggestions of other authors who write in a similar way, together with key book and series titles.
Citizenship
If you are looking to apply to become a British citizen, help is at hand online at your local library, including access to: 
The British Way of Life - The British Way of Life is an easy to use, comprehensive program to help new arrivals understand the British way of life
Go Citizen - GoCitizen is an online study resource licensed from the Home Office for anyone preparing for the Life in the UK test.
Life in Great Britain - Help and guidance on the UK Citizenship test.
Homework help
Study with reliable information via Britannica online at your local library, which is made accessible for all ages. You'll find the following: 
Newspapers
Access the following news information online for free at your local library:
Oxford reference resources
Find information on a range of subjects at your fingers tips with help from the following: 
Stay connected to your community
Libraries on Twitter
Enjoy games, puzzles, Q&A sessions and more from your local librarians on Twitter. Start following your local library Twitter page below and enjoy access to daily and weekly activity programmes for kids and adults alike.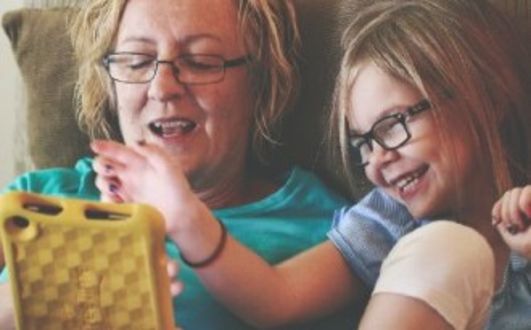 Libraries on Facebook
Your local library's Facebook pages are full of fun videos and activities presented by some familiar faces. From crafts and rhymes to bed time stories and activities for kids, you'll enjoy something new every day.