Fab Benefits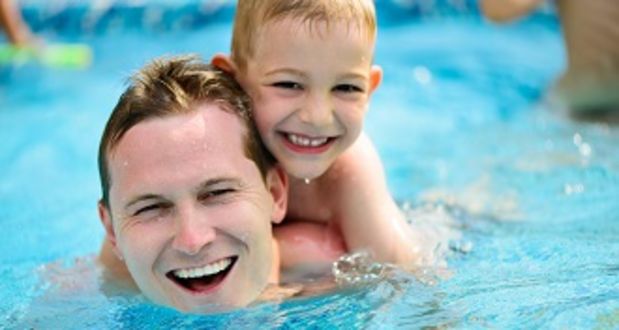 Better Opportunities
Enjoy access to all Barnet Leisure Centre's with the following benefits:          
• Up to 50% discounts off activity prices
• FREE swimming for children aged under 8*
• Young people aged 8-15 years swim for ONLY £1*
• Access to a wide range of activities
• Access to courses and other member only activities and facilities
• FREE e-activity guest passes for you, your family and friends
• Online booking and payment for activities
• Use of kiosks to allow fast track entry (where applicable)
• Up to 14 days advance online booking and 7 days telephone booking
• And much more... 
*Monday to Saturday only. Terms and conditions apply. Full terms and conditions are available at the point of sign up.
Benefits to Carers
As part of the Fit & Active Barnet (FAB) vision to create a more active and healthy borough, the FAB Carers Pass gives looked after children, care leavers, carers and foster carers access to sport and physical activity opportunities.
To qualify for a free FAB Carers Pass you will need to be:
• A Barnet resident
• Living close enough to visit a Barnet Leisure Centre
• Visiting Barnet regularly (for example, to see family)
• Be a registered carer with Barnet Council or Barnet Carers Centre
• Be a registered Foster Carer with Barnet Council
• Be a registered looked after child or care leaver with Barnet Council
With a carer pass, you can enjoy all the Better opportunities listed to the left but also free swimming at anytime at any of our pools in Barnet. 
Community Opportunities
Barnet Health Walks - present your FAB Card to the Health Walk leader and all new walkers will receive their first walk for free. A 10% discount is also available when you purchase 10 walks in advance. For more information visit www.barnet.gov.uk/onthemove
Barnet Mencap – present your FAB Card at a Barnet Mencap Fit2gether sports session and get your first session for FREE!  Available to adults with learning disabilities. Activities include Zumba, Martial Arts, Yoga, Sailing, Golf, Badminton, Latin American dancing and Swimming sessions. For more information and to book call 0208 349 3842.
Step Change Studios - present your FAB Card at Step Change Studios wheelchair dance programme and receive £2 off the standard price of £10. For more information and to register: email: contact@stepchangestudios.com or call on 07976 363 861 www.stepchangestudios.com
Get your club or organisation involved with FAB
Be one of the many clubs and activity providers in Barnet that are part of FAB and are working together to improve the health and wellbeing of the borough's residents.
What are the benefits of being involved?
Put simply…
With over 28,000 residents registered with a FAB Card so far there is a captive audience for you to promote your club, activity and/or event to Barnet's residents for FREE!
You will also be part of a recognised local brand that has been specifically designed to get residents moving more by raising awareness of the importance of being physically active and promoting local opportunities.
How do you get involved?
Getting involved with FAB couldn't be easier and takes very little time;
Show your support by displaying the FAB logo alongside your own when promoting any sport, physical activity or wellbeing sessions / events (logo available on registration) 
Advertise your club, sessions and/or events for free on the Activity Finder 
Be one of the many activity providers that offer participation incentives on presentation of the FAB Card (examples provided above). This is a fantastic way to drive more people to your club, activity and/or event. The opportunities are endless and not one size fits all, it needs to work for you!


Send us good news stories / case studies that we can feature on the FAB Hub and within our newsletters to encourage more people to be active and raise awareness of the great work you do!
 For more information or to register contact sport@barnet.gov.uk