Fit & Active Barnet Hub
Welcome to the Fit & Active Barnet (FAB) Hub, hosted by Better (operator of the borough's five leisure centres), in partnership with the FAB Partnership.
Here you will be able to find almost everything you need to help you lead a more active and healthy lifestyle. Featuring an activity finder, FAB Card registration, health and wellbeing guidance and much more; whether you are new to physical activity, regularly participate or you are returning after some time away, the Hub will help you on your journey to a more active and healthier you!
Fit & Active Barnet Card
The FAB Card is a FREE annual membership available to Barnet residents, giving access to a range of benefits across Barnet Leisure Centres and beyond. Sign up or find out more.
Activity Finder
Are you facing a dilemma where you want to get active, or maybe you want to try a new sport or activity but you're not quite sure what's on offer in the borough or where to start looking? Let us give you a helping hand. Visit our Activity Finder tab and let Get Active London help you search opportunities in Barnet and across the Capital.
There are also plenty of opportunities to get active outdoors, with parks located within one mile of most homes in Barnet.  Whether you would like to take a walk using Active trails, improve fitness at our outdoor gyms, receive cycle training through the Cycle Confident scheme, now is the time to act.  Visit the borough website to take up these opportunities.
Health & Wellbeing
Leading an active lifestyle helps to keep your heart healthy, reduce your risk of serious illnesses and strengthen muscles and bones.  It is also a great way to spend time with the family, meet friends and get involved with the local community.
We all know we need to be active, but we are often unaware of how much activity will benefit our health.
Visit our Health and Wellbeing pages which will provide you with examples of how much physical activity you should be striving to achieve per week, as well as  information on intervention programmes delivered by Better.  These intervention programmes are available to those referred by their GP.
You will also find other useful information and tips to help you improve your health and wellbeing.
Better App
The Better App is in its initial stages of development and is available to download via the Google play store and Apple app store. The Better App offers users access to information via the Better website, digital membership card (including your FAB Card) to access centres to information via the Better website, digital membership card to access centres, links to boditrax, Mywellness, online Better fitness classes and court bookings. There will be more exciting developments in the future as we make updates and changes to the app provision. 
Crowdfunding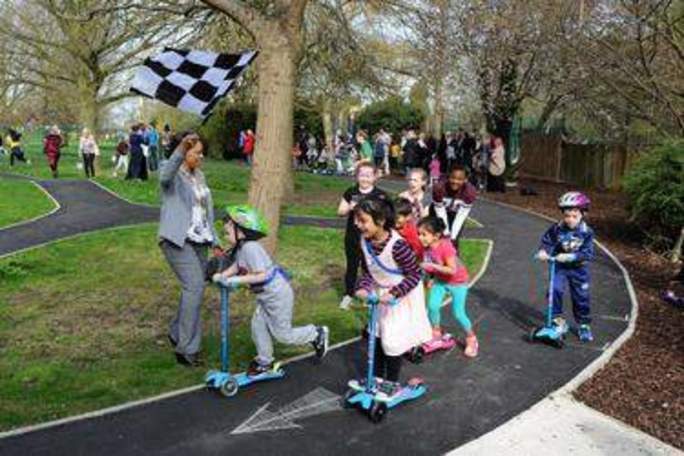 Do you have any exciting ideas that could improve your community?  Support is available for projects which encourage Barnet residents to be active, learn and play together.  Find out more…
Volunteering
Are you interested in volunteering your time to support others and reap personal benefits such as meeting new people and gaining new skills and experiences?
Better are looking for enthusiastic people who are willing and able to spare their time to support others attending community sessions; helping them to have the best experience possible. This could include: helping deliver activities, befriending a participant which would enable them to stay or become active and reduce social isolation. 
Visit our Volunteering page for more information.