Keep Fit and Active
As more and more of us are spending time at home in self isolation or social distancing to help do our bit to prevent the spread of Coronavirus, maintaining our physical and mental health and wellbeing is of significant importance.
Sport England have set up a helpful resource page on their website with lots of ideas and tips to help you remain as active as possible in and around your home.
Mind have also produced some helpful guidance around how you can support your wellbeing during these uncertain times.
Better will be keeping residents updated with information relating the Leisure Centres in Barnet.
We wish all Barnet residents well and remember to check government advice if you think you have any symptoms linked to Coronavirus.     
 Don't forget to download the Better App which offers users access to My Wellness and Boditrax (where available), class and court booking functions, news, digital membership card (including your FAB Card) to access centres plus much, much more.
Health & Wellbeing Guidance
From an early age right through to later in life, there are proven benefits to your Health and Wellbeing from being physically active, some of these include:
Improves cardiovascular health
Maintains a healthy weight
Improves bone health
Improves self-confidence
Helps maintain ability to perform everyday tasks with ease
Improves self-esteem
Reduces symptoms of depression and anxiety
And many more
Develops new social skills
Reduces risk of a range of diseases, e.g. coronary
heart disease, stroke, type 2 diabetes
Helps maintain a healthy weight
Health and Wellbeing Opportunities
To support you in becoming physically active, there are many fun, local session available at the five Barnet leisure centres and in community settings. To help you find local activities to you, use our Activity Finder and let Get Active London help you search opportunities in Barnet and across the capital.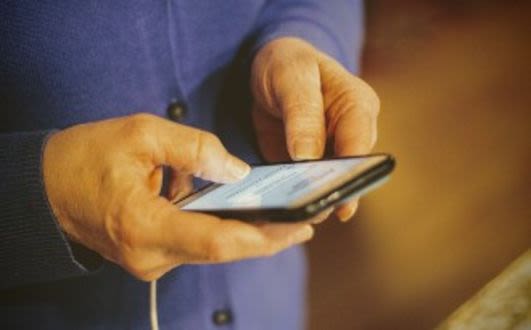 Discover how you can live a healthier life with our free online health check. Our free online health check assesses your response to a few simple questions and uses these to tailor a range of personalised tips and advice that will help to improve your health and wellbeing.
Find out more
Physical Activity Referral Programmes
In partnership with Barnet Council, Better offer a range of specialist health intervention programmes, aimed at supporting people to get physically active. These include:
Physical Activity Referral
Adult Weight Management
Child Weight Management (school referrals only)
Health professionals can refer patients to a physical activity programme designed for individuals with existing health conditions as well as those at risk of developing health conditions, such as diabetes, hypertension and depression, who would benefit from specialist support to become and remain more active.
The programme has been designed to help participants to increase their knowledge, skills and confidence, and improve their health and wellbeing, incorporating one to one assessments, behaviour change techniques and individual tailoring of activity plans – all offered at a low cost to participants.
Do you have a medical condition and are looking to become more active? Speak to your GP today who will be able to refer you.
Adult Weight Management
Adult Weight Management courses run for a ten week period and encompass both educational and physical activity components to promote healthy eating and an active lifestyle.
Do you have a BMI of 30-40 and are looking for a bit more support to lose weight and become more active? Speak to your GP who can refer you to the programme.
Child Weight Management
XLPORE is a tier 2 programme delivered in primary schools for children, young people and families to become healthier and more active.  Assisting children and young people who are over the healthy weight range to make sustained and dietary changes, helping to achieve and maintain a healthy weight. 
Each programme runs for 8 weeks and consists of interactive nutrition workshops and fun physical activity sessions.  These courses run through primary schools only.
Find out your BMI
TESTIMONIAL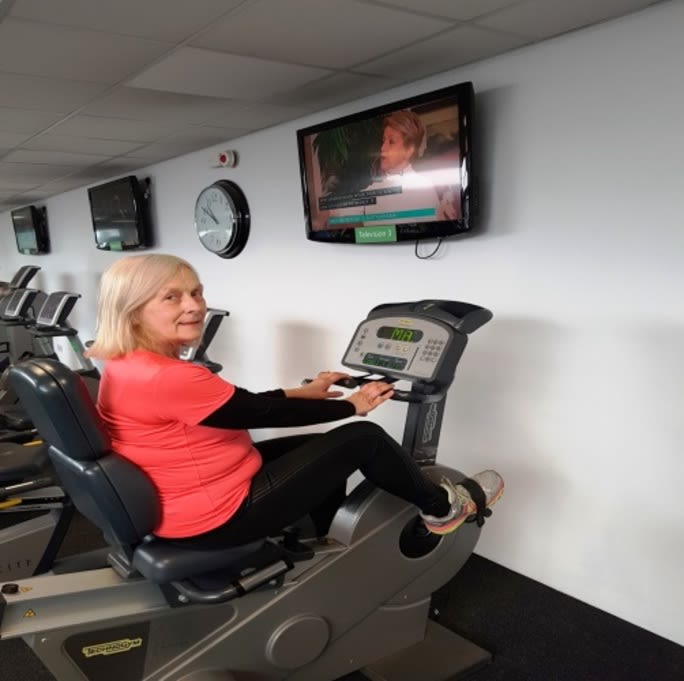 Katherine joined the 12 week Physical Activity Referral programme, having been referred by her local GP.
How do you feel you have benefited from the Physical Activity on Referral programme?
The programme has given me the confidence to get fit. The support has motivated me greatly and I just feel I am loving life right now.
What daily activities did you find difficult at the start? What can you do now?
Walking is much easier now, I am walking faster and without the breathlessness, I am able to be out and about every day now and I make the conscious effort to do something each and every day.
Do you feel that you have met your goals? What would you like to achieve in the future?
Most definitely!  My whole mind set has changed and I enjoy the challenge.  I am able to spend longer on the treadmill, cross trainer and bike and at a higher intensity than when I began at the start of the programme, and my breathing has improved.  I have lost weight and now take in physical activity at least three times per week. 
I would like to maintain the activity I have built up and try a new class as well such as pilates.