Business Support for aspiring and early stage entrepreneurs
Free workshops hosted within your local Borough of Bromley Libraries
London libraries are transforming the way ideas grow into successful businesses. In partnership with the London Borough of Bromley and the British Library's Business & IP Centre, Start Up Bromley will aim to develop a community of new and existing business owners, which is free to join and open to everyone.
We offer insight and access to resources – including workshops, events and walk-in consultations – to help you imagine, start or develop your business. 
Your free support package
Start Up Bromley Membership
Provide opportunities for aspiring and early stage entrepreneurs to meet and build networks of support, sharing updates on their entrepreneurial journeys
Encourage peer to peer sharing of resources, including contacts, skills, space, time and information to support the development of each others' businesses
Enable members to learn from successful local start ups, established businesses and other professionals associated with the start-up ecosystem
British Library Webinars and Workshops for Small Businesses
Topics include:
Reset, Restart, a series of webinars designed to help you transform and future-proof your business through the COVID-19 pandemic and beyond. 
Full-day workshops (currently delivered online), giving you practical support at the earliest stage of your business development: Browse the full list here: bl.uk/bipc 
Business Lounges
Start Up Bromley members are able to use the Business Lounge at Bromley Central Library as well as a smaller Business Lounge at Orpington Library and Biggin Hill Memorial Library. Our Business Lounges offer a safe and secure environment for small business and start ups to work from. Additionally at Biggin Hill Memorial Library we offer a Business Corner with seating and desk space among the business and career books, and at Bromley Central Library we can offer small rooms for use for private meetings with clients, professional advisors and so on.  All of the Business Rooms come equipped with PCs, as well as ample desk space for your own devices, access to wifi and printing.
The Business Lounge at Orpington Library is open for drop-in at the following times:
| | |
| --- | --- |
| Tuesday | 10:00 – 17:00 |
| Wednesday | 10:00 – 17:00 |
| Thursday | 10:00 – 13:00 |
| Friday | 10:00 – 17:00 |
The Business Lounge at Bromley Central Library is open for drop-in while the Library is open;
| | |
| --- | --- |
| Monday-Friday | 9:30 – 19:00 |
| Saturday | 9:30 – 17:00 |
The Business Lounge at Biggin Hill Memorial Library is open for drop-in at the following times:
| | |
| --- | --- |
| Monday | 9:30 - 13:00 |
| Tuesday | 9:30 - 19:00 |
| Wednesday | 9:30 - 19:00 |
| Friday | 9:30 - 19:00 |
| Saturday | 9:30  - 17:00 |
To use the Business Lounges and other facilities please sign up to Start Up Bromley by completing our Registration Form
To book the Meeting Rooms or Workshop Room at Bromley Central Library please complete the booking form or contact the Start Up Bromley team.
Regular Meetings for Members
Start Up Bromley's dedicated Business Support Manager will hold regular meetings for group members, focussing on specific topics of relevance, or feature special speakers. These meetings could be held remotely using zoom or Teams, or, where possible following government guidance, face-to-face.
1-2-1 Support Sessions
These will operate throughout the year giving entrepreneurs the opportunity to discuss particular challenges they are experiencing, ideas, business model plans.
Members Directory
Get to know Start Up Bromley Members by exploring the exciting and varied products and services they provide.
View the MEMBERS DIRECTORY to discover some of the Businesses in the Start Up Bromley programme.
Be sure to check back, as each month we will be adding more members, as they join the program, as well as those Aspiring Entrepreneurs who launch their business!
Information Support
Each of the Bromley Libraries has a dedicated selection of business books!  Search the Library catalogue to discover the full range and reserve a copy.
Bromley Libraries also have a lot of online resources such a COBRA (The Complete Business Reference Adviser) and Newsbank  
Start Up Bromley Showcase
Throughout the year, we will hold events to showcase local small businesses and their products.
Additional Business Support and Advice in Bromley
Latest Events
Start Up Bromley Networking Afternoon with Barclays
Wednesday 6 July 13:30 - 15:30
Business Lounge, Biggin Hill Memorial Library (TN16 3LB)
Come along to the Start Up Bromley Business Lounge at Biggin Hill Memorial Library to meet with other local business owners and aspiring entrepreneurs, and representatives from Barclays.
The Barclays Business Team will be attending this afternoon networking session to discuss the support available from the bank as well as talking about the growing importance of business sustainability in an informal and comfortable setting

To view more details and register your attendance please follow the eventbrite link below. 
Eventbrite
What to expect from the workshops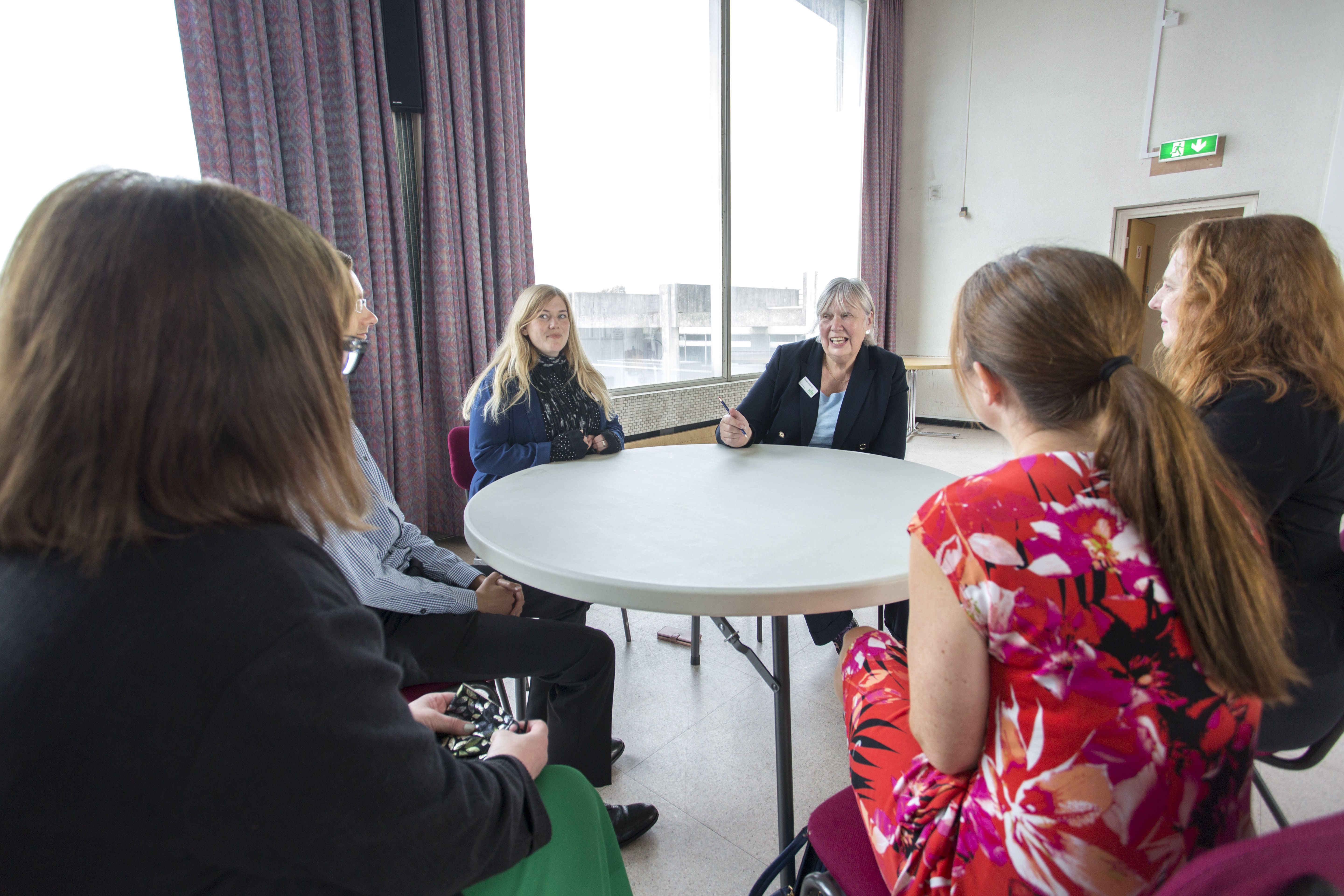 Start Up Bromley is about building a thriving local business community, focusing on established Bromley businesses helping new and emerging companies in the borough. Start Up Bromley will host regular workshops both virtually and in person covering different aspects of starting up, launching and building a business. Speakers from a variety of companies will share their knowledge and experience for Start Up Bromley members.
Start Up Bromley Upcoming Events:
Wednesday 6 July - Networking Afternoon with Barclays
Wednesday 27 July - How Content Marketing can help your Business
 Thursday 18 August - Building a Business Website: Shopify
Subscribe to our Eventbrite to get notified when events get added.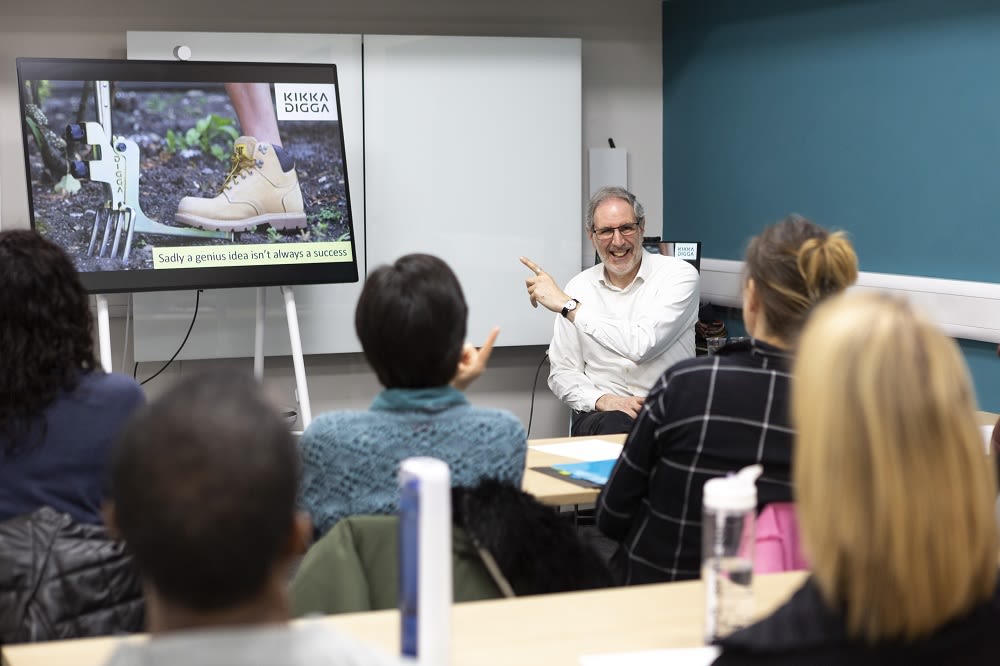 Past events in 2022:
Wednesday January 12 -  New Strategy Networking Event
Wednesday January 19 - Bid Writing Workshop
Tuesday February 8 - Instagram Deep Dive
Thursday February 17 – Why is Branding so important?
Monday February 28 – Accounting Basics
Wednesday March 9 - Information Technology Workshop
Monday March 14 - E-Commerce: Deep Dive into selling your products online
Tuesday March 15 - Legal and Compliance: What your Business should know.
Tuesday March 15 - Business Panel: The Entrepreneur Experience in the UK
Wednesday March 16 - Human Resources for Small Businesses
Thursday March 17 - How do you protect a business idea? Understanding your businesses intellectual property
Thursday March 17 - Business Pitch Competition Finals
Friday March 18 - Meet the buyer: Get your product stocked by a retailer
Saturday March 19 - Spring Marketplace at Contingent Works
Wednesday March 30 – IT Business Basics Pt. 2
Wednesday May 18 - Networking Evening "Celebrating Business Success'
Thursday June 9 - Stop and Scroll with just your phone camera. 
Friday 24 & Saturday 25 June - Summer Showcase
Showcasing your products
We can support your business and its products at a dedicated business show case. Here's an example of the Winter Showcase event delivered in Bromley:
Start up Bromley welcomes a wide range of businesses and aspiring entrepreneurs looking to receive support, build networks, test business ideas and much more. Business sectors can include but not limited to:
Catering businesses
Professional services / consultancy
Social enterprises
Charities
Fashion / textiles
Creative media / publishing
Education
Health / social work
Construction / manufacturing / engineering
Retail
E-commerce
Cosmetics / beauty
Arts and crafts
Jewellery
Start Up Bromley Newsletters
Register your interest and we'll be in touch: