Business Support for aspiring and early stage entrepreneurs
Free workshops hosted within your local Borough of Bromley Libraries
London libraries are transforming the way ideas grow into successful businesses. In partnership with the London Borough of Bromley and the British Library's Business & IP Centre, Start Up Bromley will aim to develop a community of new and existing business owners, which is free to join and open to everyone.
We offer insight and access to resources – including workshops, events and walk-in consultations – to help you imagine, start or develop your business. 
Your free support package
Start Up Bromley Membership
Provide opportunities for aspiring and early stage entrepreneurs to meet and build networks of support, sharing updates on their entrepreneurial journeys
Encourage peer to peer sharing of resources, including contacts, skills, space, time and information to support the development of each others' businesses
Enable members to learn from successful local start ups, established businesses and other professionals associated with the start-up ecosystem
British Library Webinars and Workshops for Small Businesses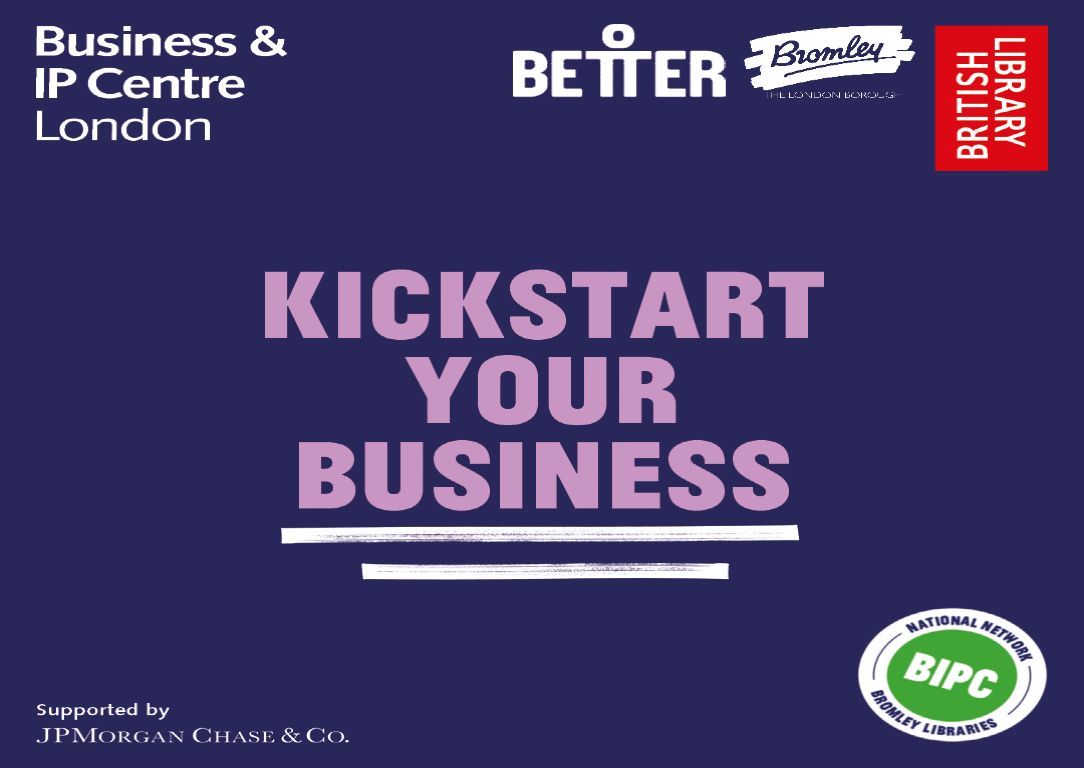 Offering a variety of short and full day workshops, both online and in person, giving you practical support at the earliest stage of your business development: Browse the full list of workshops on the British Library BIPC Events calendar
BRITISH LIBRARY KICKSTART YOUR BUSINESS
We have teamed up with the British Library's Business & IP Centre (BIPC) to deliver grass roots business support on your doorstep, which is free to join and open to all business owners across the capital. Kickstart Your Business is a two day start-up programme aimed to help you start and progress your business development, for free. Day 1 covers the multiple areas of intellectual property and their relevance to your business, as well as practical tips on how to use the BIPCs recourses to protect, research and develop your business idea. Day 2 takes a deep dive into the areas you need to focus on to kickstart your business; from the essential building blocks of starting up and running a successful business to common pitfalls and how to avoid them.
Link to all Kickstart Your Business workshops: https://bit.ly/40IUSnY
Sign up for Day 1 in Bromley: https://bit.ly/3uh78jx
Sign up for Day 2 in Bromley: https://bit.ly/40LdUKj
You can also check out and sign up to other free workshops and webinars that are on offer throughout the BIPC London Network: https://bit.ly/3FXdSFz
Business Lounges
Start Up Bromley members are able to use the Business Lounge at Bromley Central Library as well as a smaller Business Lounge at Orpington Library and Biggin Hill Memorial Library. Our Business Lounges offer a safe and secure environment for small business and start ups to work from. Additionally at Biggin Hill Memorial Library we offer a Business Corner with seating and desk space among the business and career books, and at Bromley Central Library we can offer small rooms for use for private meetings with clients, professional advisors and so on.  All of the Business Rooms come equipped with PCs, as well as ample desk space for your own devices, access to wifi and printing.
The Business Lounge at Orpington Library is open for drop-in at the following times:
| | |
| --- | --- |
| Tuesday | 10:00 – 17:00 |
| Wednesday | 10:00 – 17:00 |
| Friday | 10:00 – 17:00 |
The Business Lounge at Bromley Central Library is open for drop-in while the Library is open;
| | |
| --- | --- |
| Monday-Friday | 9:30 – 19:00 |
| Saturday | 9:30 – 17:00 |
The Business Lounge at Biggin Hill Memorial Library is open for drop-in at the following times:
| | |
| --- | --- |
| Monday | by appointment |
| Wednesday | by appointment |
| Friday | 9:30 - 19:00 |
| Saturday | 9:30  - 17:00 |
To use the Business Lounges and other facilities please sign up to Start Up Bromley by completing our Registration Form
To book the Meeting Rooms or Workshop Room at Bromley Central Library, or the Business Lounges at Biggin Hill and Orpington Library please see the tab below - Business Room Hire
Business Room Hire
Start Up Bromley (SUB) has Business Rooms across Bromley Central, Biggin Hill and Orpington Libraries which can be booked by SUB members and external organisations/businesses to conduct business activities i.e. meetings, workshops, seminars, product/service launches etc.
Requests to use the rooms should be made at least one month in advance by completing an online form.
• Bromley Central Library specific form: https://bit.ly/CEN-SUB
• Biggin Hill Library specific form: https://bit.ly/BHI-SUB
• Orpington Library specific form: https://bit.ly/ORP-SUB
Payment for the required space (if the booked space has an associated fee) can be made at the library where the space is. If you need further information about our business lounges, workshop and meeting rooms please e-mail startupbromley@gll.org
Regular Meetings for Members
Start Up Bromley's dedicated Business Support Manager will hold regular meetings for group members, focussing on specific topics of relevance, or feature special speakers. These meetings could be held remotely using zoom or Teams, or, where possible following government guidance, face-to-face.
1-2-1 Support Sessions
These will operate throughout the year giving entrepreneurs the opportunity to discuss particular challenges they are experiencing, ideas, business model plans.
Information Support
Each of the Bromley Libraries has a dedicated selection of business books!  Search the Library catalogue to discover the full range and reserve a copy.
Bromley Libraries also have a lot of online resources such a COBRA (The Complete Business Reference Adviser) and Newsbank  
Start Up Bromley Showcase
Throughout the year, we will hold events to showcase local small businesses and their products.
Additional Business Support and Advice in Bromley
Collaborate with us
We are always looking to create strong links and partnerships with established businesses, industry experts and local organisations that have the same vision to support aspiring entrepreneurs, start-ups and established businesses. 
If you consider yourself as a potential business partner, we'd love to hear from you. Simple complete the register your interest form at the bottom of the page. 
Latest and Upcoming Events
5 AI Tools that will help you gain more customers for your business
Wednesday 15th November | 10am to 2pm| Bromley Central Library
Discover 10 AI platforms that small businesses can leverage to enhance their marketing strategy.
Learn about the latest AI tools and techniques that can help you automate your marketing efforts, improve customer engagement, and boost conversions.
Get practical insights and stay ahead of the competition. Don't miss out on this opportunity to take your marketing to the next level with AI.
Global Entrepreneurship Week: Entrepreneur Insights
Thursday 16th November | 10am to 12pm | Webinar
To celebrate Global Entrepreneurship Week, Start Up Bromley has invited a number of l Entrepreneurs from different industries to give insight on how they have launched and grown their business. Through a series of presentations and a Q&A session, attendees will gain insights into the different avenues small businesses have used to attract their clientele and grow their brand. There will also be an opportunity to reflect on the challenges they have experienced and overcome, as well as ask questions pertaining to your own business journey. 
Captivating Video Content for Business
Friday 17th November | 10:30am to 12.30pm | Contingent Works
Why should you book this event? Because we are dedicated to empowering businesses like yours through the impactful medium of video. In this workshop, we'll guide you step-by-step on how to leverage the power of video to captivate your audience. Our state-of-the-art production studio, Sound + Vision, is at your disposal, and we'll create compelling short-form content featuring you. By attending, you'll gain practical insights into crafting engaging videos that resonate with your target audience. This workshop is tailored to elevate your brand presence and storytelling through the lens of video. Don't miss this opportunity to transform your business narrative and leave a lasting impression.
Introduction to the Business Model Canvass
Thursday 30th November | 10.30am to 11:45am | Webinar
A Quick Guide to COBRA 
Tuesday 5th December | 10am to 11.15am | Webinar 
To view more details and register your attendance please follow the Eventbrite link below
What to expect from the workshops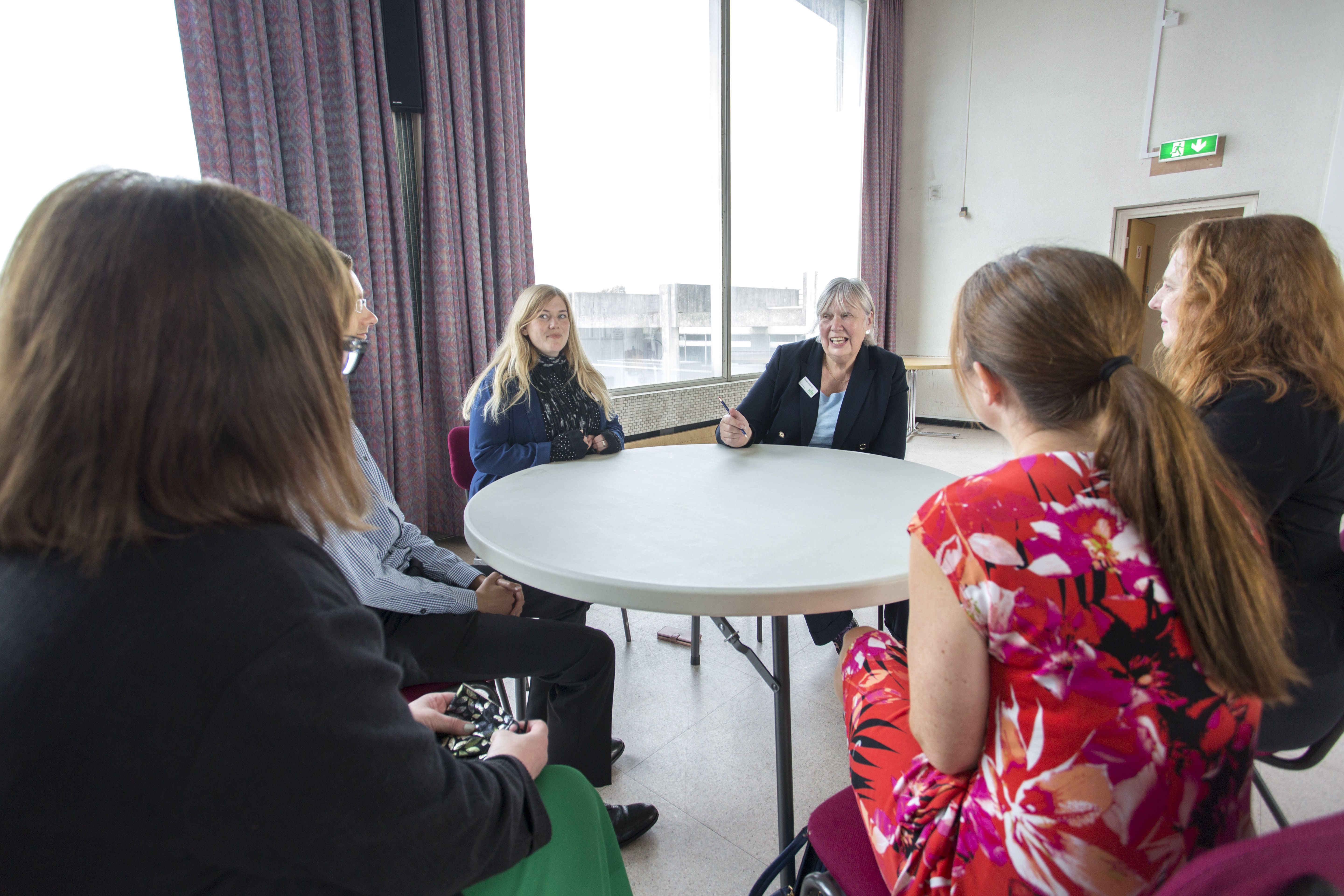 Start Up Bromley is about building a thriving local business community, focusing on established Bromley businesses helping new and emerging companies in the borough. Start Up Bromley will host regular workshops both virtually and in person covering different aspects of starting up, launching and building a business. Speakers from a variety of companies will share their knowledge and experience for Start Up Bromley members.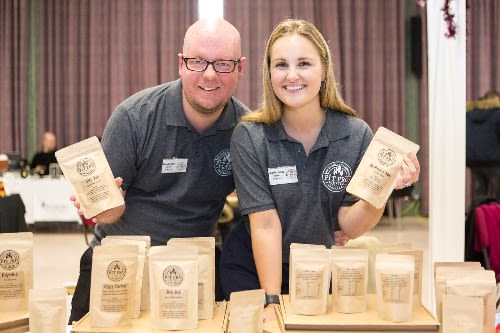 Start Up Case study - Pit Pro
Liam Carlton had toyed with the idea of starting his own business for a while but following the wake-up call of a family bereavement and redundancy, he decided to follow his dream. He launched, 'Pit Pro', in June 2021, a barbecue subscription box which provides customers with the seasonings, spices and sauces, along with recipes and technical guidance, to enable them to create their own barbecue meals.
"I love barbecues and sitting down with family and friends," Liam explains, "so I thought, 'How do I bottle that experience for other people?'"
To support his new enterprise, he signed up for the business start-up service at Bromley Library without any preconceived ideas on what they might offer but eager, nonetheless, to accept any help that came his way. With a background in corporate communications, Liam felt confident in the branding and marketing side of his business but even so, was very pleased when the start-up team supported his decisions.
"The advisers really 'vibed' with what I'm doing and they were excited for me," he comments. "That validation is so important to people who are starting a business. It's like having a new baby – if you show it to someone and they just say, 'Oh,' you're going to feel awful."
Liam also found the networking events offered a valuable opportunity to share highs and lows with other new business owners while workshops on pitching your ideas to potential investors were especially beneficial. So much so that when he entered a local 'Dragons' Den' style competition, he won the first prize of £2000.
"I've made a lot of mistakes as everyone does when they start a new business," he muses. "But I don't think I'd be where I am without the support of Bromley Start-up. I would give other new business owners the following advice – network and get a mentor. I know I can run my ideas past my start-up advisers, Imogen and Loretta, whenever I need to. They always give me good advice."
Showcasing your products
We can support your business and its products at a dedicated business show case. Here's an example of the Winter Showcase event delivered in Bromley:
Start up Bromley welcomes a wide range of businesses and aspiring entrepreneurs looking to receive support, build networks, test business ideas and much more. Business sectors can include but not limited to:
Catering businesses
Professional services / consultancy
Social enterprises
Charities
Fashion / textiles
Creative media / publishing
Education
Health / social work
Construction / manufacturing / engineering
Retail
E-commerce
Cosmetics / beauty
Arts and crafts
Jewellery
Register your interest and we'll be in touch: