Have your say! Take part in our library annual user survey...

- More info »
Northcote Library
Your new library at 150 Northcote Road is now open and ready to receive visitors. Stop by and take not only a look, but also a book! It's a great library with a wide range of services including free internet access, adult and children's sections, study rooms, DVDs, and recycling sacks.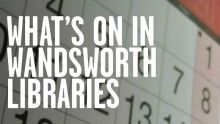 Read more
Events and activities for children and adults.
Read more ›
Details of free advice and training sessions near you.
Read more ›
Library card holders can borrow up to 5 ebooks or audio books at any one time, or download music.
Read more ›
find us
Northcote Library
Northcote Library

150 Northcote Road
Battersea
London
SW11 6RD
By bus

319
By train, tube & tram

Clapham Junction