Find arts and crafts near me
Arts and crafts sessions
Create your own treasures and meet people in your community by joining arts and crafts sessions at your local library. From swapping baking tips to "knit and natter" groups, get crafty in your free time. You'll also find messy play sessions to keep the little ones busy. 
Click below to join your local library. 
Bromley | Dudley | Greenwich | Lincolnshire | Wandsworth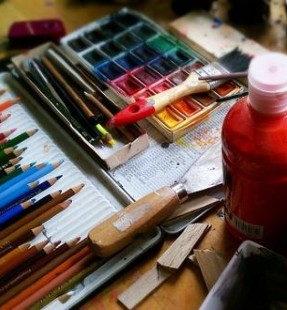 Art and crafts sessions for adults
Adult craft groups
Meet new people, create something amazing and pick up a handy new skill at craft groups near me. 
Adult craft taster session
Try your hand at crafting with these informal taster sessions. Find out more about craft taster sessions at your local library. 
Knit and natter or sew
Knit and Natter or Knit and Sew are for anyone who enjoys knitting, crochet, or cross-stitching; a chance to share hints and tips, swap patterns and make new friends.
Art exhibitions
Experience the work of our latest visiting artist. You'll find a range of exhibitions, depending on the time of year.
The great bake club
Flair for baking? Come down and swap your top tips, recipes and tricks for great cake making. The great bake club runs in certain locations only. Please check your local library's Facebook or Twitter page for more information. 
Creative writing groups
Practice your creative writing and hone your skills in a friendly, supportive group setting. Enjoy the art of writing.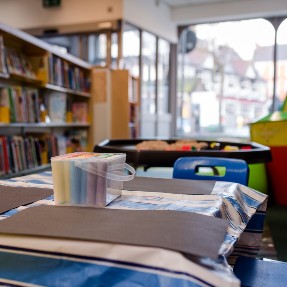 Art and crafts sessions for kids
Get creative with our Messy Mornings. These craft or colouring sessions are for children aged one to four and their parents/carers.
Stay connected to your community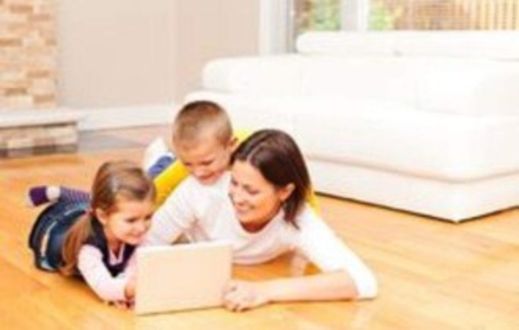 Libraries on Twitter
Enjoy games, puzzles, Q&A sessions and more from your local librarians on Twitter. Start following your local library Twitter page below to discover events and groups for kids and adults near you.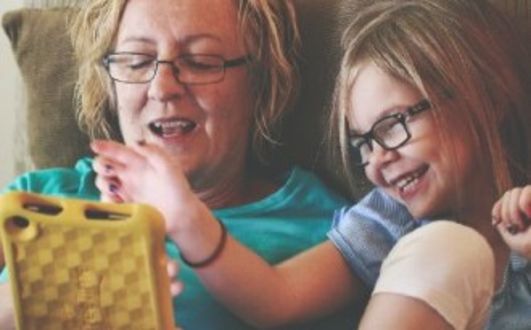 Libraries on Facebook
Your local library's Facebook pages are full of information on what's on. From crafts and rhymes to holiday activities, get a taste of weekly sessions to book at your local library on the Facebook page.