Celebrating Barnet's Older Residents
Keeping active is important for our health and wellbeing, especially as we get older. If you are a Barnet resident and you haven't yet taken advantage of the free Fit & Active Barnet (FAB) Card then what are you waiting for? Offering up to 50% discount on Better leisure centre activities and discounts on Health Walks, with further concessions for residents aged 55 and over, there are benefits to be had all round.

Sign up here

Use the Activity Finder to help you find an activity that is perfect for you!

To mark UK Day for Older People on 1st October, Barnet are offering a week of activities (Silver Week) from 1st – 7th October for residents aged 55+.

With activities including free Health Walks, dance classes, coffee mornings and Tai Chi, there is something for everyone. A full list of activities can be found at www.barnet.gov.uk/silverweek2019
National Walking Month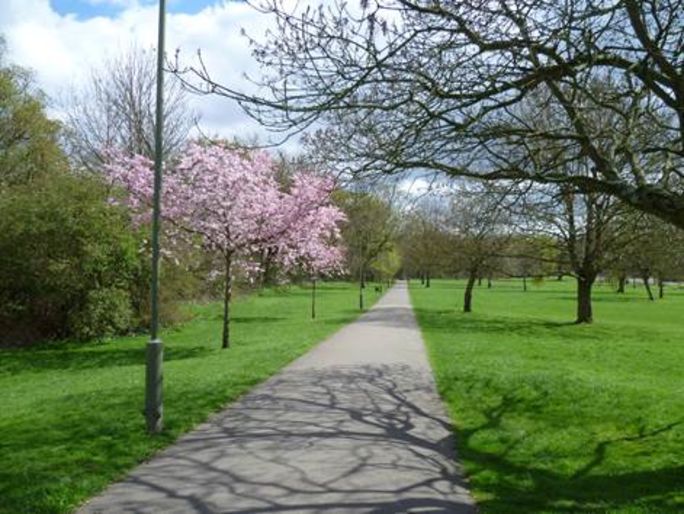 Happy National Walking Month!
Walking is a great form of physical activity, doesn't require any equipment and is a FAB way to enjoy the great outdoors.
Why not take a stroll down your local park, on your lunch break, after work, with the family or enjoy one of our seven Health Walks led by our friendly instructors.
The Saracens Cycle for Change is back in 2019!
Head to Allianz Park on Sunday 9th June 2019 to take part in a 40 or 80 mile cycle challenge, taking in the scenery of Hertfordshire with a well deserved beer at the end of it all!
You can enter for as little as £40.00 (to help cover our costs of the event). You can also buy a limited edition cycle jersey for £35.00.
Parkrun Sunny Hill Park - Volunteers Needed
Have you heard of Parkrun? It's a fantastic, free, weekly, 5km timed run that takes place in parks up and down the country every Saturday. Parkrun is free, open to everyone, and is safe and easy to take part in. For more information, visit www.parkrun.org.uk.
We are hoping to set up a new Parkrun very soon in Sunny Hill Park (Hendon) and need the support of more volunteers to make this happen.  You don't need any special skills and you don't need to do it every week. If you'd like to be involved, we'd love to have you on board - so please get in touch Chris.parkinson-best@parkrun.com.
Get fit for free with Our Parks
Are you looking for a new way to stay active?
Our Parks, the leading FREE and affordable group exercise provider across London and the UK, will be bringing one hour of FREE exercise to Watling Park. Sessions are weekly from Saturday 10th Nov – same time, day and location, with no pre-booking required.
The session will be a 'bootcamp' style class that mixes traditional body weight exercises with interval and strength training.
The session is open to all Barnet residents and is inclusive for all levels of fitness. Participants must be must 16 or over to attend.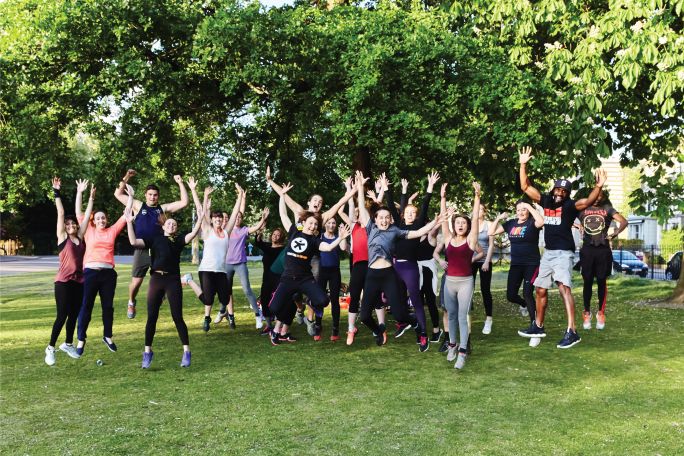 Case Study - "Dancing has increased my confidence"
Activity Alliance features a blog post every Friday. This year we have been sharing experiences of disabled people involved in sport and exercise at all levels. Today, we continue this theme and hear from Fiona Musgrove, who recently joined Step Change Studios' first ballroom and Latin dance programme for people with visual impairments, in partnership with London Vision. She tells us how dancing has enabled her to take steps in boosting her confidence.
Walking football case study- Tom
"I have always loved football from an early age and played regularly on Saturdays and Sundays up until about 30 years of age. After that I still enjoyed occasional 5-a-side with friends.
About two years ago I saw an advert for Walking football sessions being held at Barnet FC, at The Hive Stadium, Camrose Avenue, Edgware. I thought it sounded interesting, and decided to pop along to see what it was all about, with not very high expectations. How wrong I was.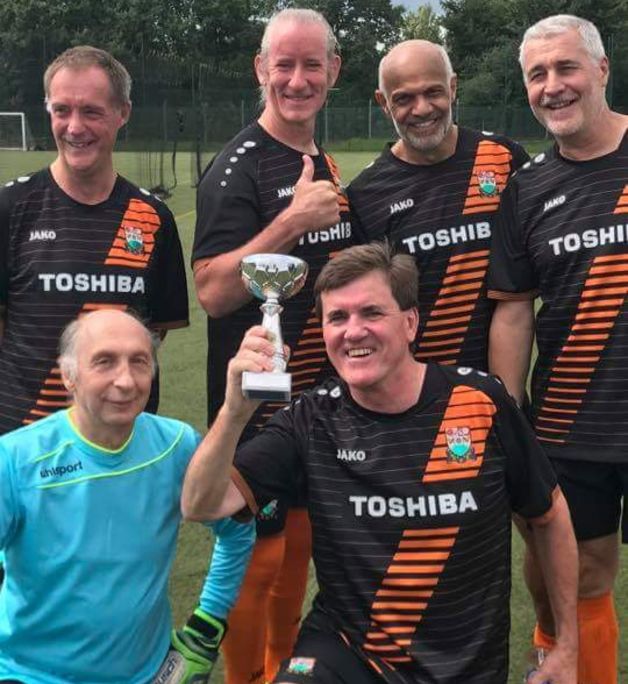 Baseball is coming to North West London ahead of New York Yankees and Boston Red Sox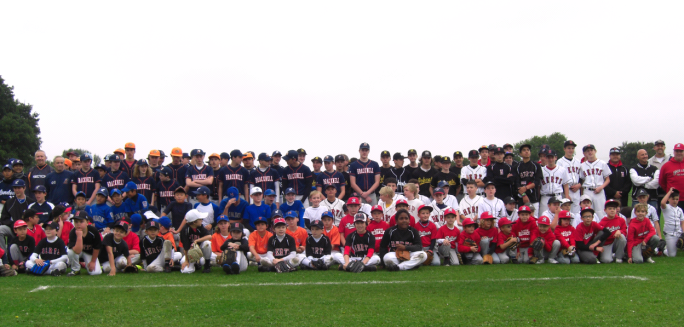 In a press conference on 8 May 2018 London Mayor, Sadiq Khan, and MLB Commissioner, Rob Manfred, announced that one of the most legendary rivalries in sport will come to London on 29 and 30 June next year when the New York Yankees and the Boston Red Sox will play in a two-game regular-season series at the London Stadium, the centrepiece of the 2012 Olympic Games. This announcement has prompted Herts Baseball Club to accelerate the timetable for the creation of a baseball programme and venue in North West London. The club has had a lot of enquiries from this area from players keen to try the sport, but it's been hard for them to get to Hertfordshire.
The games in London are part of MLB's efforts to market Major League Baseball around the globe and to promote the development of baseball as a world and Olympic sport. They will present a unique opportunity to grow the game of baseball and softball in this country and London in particular, and Herts Baseball Club is determined to make the most of this occasion.
The Club has been based at Grovehill Ballpark in Hemel Hempstead since it was founded in 1996. It has grown into one of the largest baseball clubs in the UK with eight teams playing in the various adult and youth leagues of the British Baseball Federation. In 2014 the club recognised that in order to accommodate the growing number of new players who want to play baseball, it needed to expand. Around 30% of our members are based in North West London so the natural progression for the club was to expand by establishing a baseball programme in this densely-populated area.
With support from the London Borough of Barnet, the club is in the process of identifying a site where the baseball venue can be built.  During this process the club discovered that this part of London has a rich baseball history. Hampstead Heath Extension was previously the home of the Golders Green Sox who dominated the top league tier of British Baseball in the late 1970s winning the National Baseball League championship in 1977 and 1979.
Baseball has been reinstated as an Olympic sport for the 2020 Tokyo Olympics and the news of MLB's arrival in London next year is an opportunity which Herts Baseball Club is relishing.
For more information about the project, the club or playing baseball with Herts contact us via www.hertsbaseball.com
Healthier Barnet
Fit and Active Barnet (FAB) launch
Be FAB like Kusum
Be like Chundra