A healthier Cumbria starts here
Choose a Better Health membership in Cumbria to make the most of a healthier lifestyle with inclusive access to our gyms, swimming pools and fitness classes, plus discounts on a range of other activities.
We have a range of options available, so you can find one that's right for you. Pay for your membership monthly or annually, saving an additional 10%.  
A healthier you starts here.
Find your local Better leisure centre in Cumbria
Gym or Swim? Choose a place you can do both
At Better, we offer a wide range of memberships with options to suit every budget. What's more, we won't tie you in to a long term contract, giving you greater flexibility.
Join today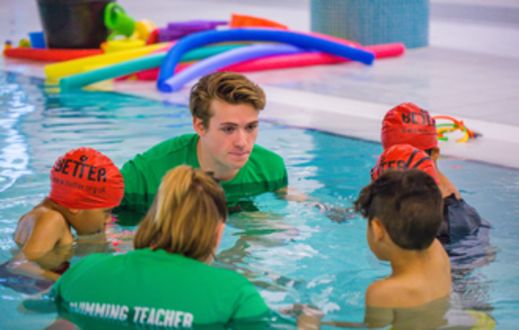 Whether it's providing vital life skills with the Better Swim School, or sparking your child's journey to stardom, with courses available from climbing to trampolining, gymnastics or even Swimbies for the tiny ones, Better has the lesson or course for your child in Cumbria.
Find out more
Popular activities in Cumbria
What else we offer
Football in Cumbria
With 3G, astro turf and indoor 5-a-side pitches available, Better provides the perfect place to play football in Cumbria.
Squash in Cumbria
Enjoy this fast-paced game at your local Better leisure centre in Cumbria. Take to the court and get in a sweat in this hard and enjoyable game. 
Badminton in Cumbria
Play badminton at your local leisure centre in Cumbria. With drop-in sessions for adults and juniors, you can sharpen up your skills at Better in Cumbria. 
Climbing in Cumbria
Reach new heights on our Better selection of indoor climbing walls in Cumbria. Visit us today and get the whole family moving!
Tennis in Cumbria
Whether you're a complete beginner or a regular player, you'll find indoor and outdoor facilities so you can take part in the great game all year round. 
Gymnastics in Cumbria
With a wide range of gymnastics courses on offer for all ages and abilities, why not book your little ones on to a course to develop their life skills. 
You may also like