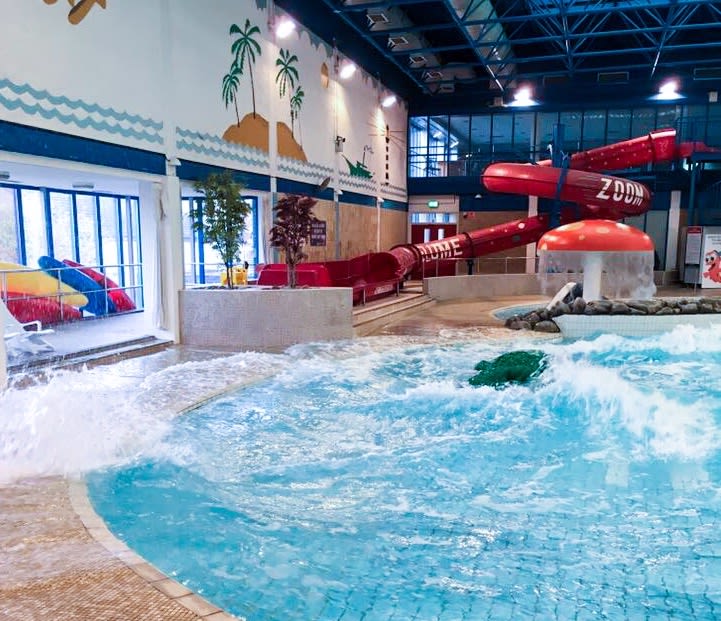 SWIMMING POOL
Our leisure pool at Shankill Leisure Centre is available for casual and recreational swimming, pool parties and even kayaking.
We offer a swim membership for those who want to use the pool regularly as well as regular casual swim sessions for pay as you go customers.
Our swim school programme runs five days a week with classes catering to all abilities, from preschoolers right through to advanced swimmers.
With such a fantastic array of offers, sessions and facilities we're sure you won't be disappointed!
WAVES SESSIONS
Get in on the action here at Shankill with our impressive wave sessions, guaranteed to delight young children, teenagers and adults alike.  Or sit back and enjoy the view from our beach area, spa or baby pool.
During our Better Swim School the water features and waves will be switched off so as not to distract the learners. 
SATURDAYS 
12.15pm - 3.15pm
SUNDAYS
10.45am-3.15pm
A siren every half hour will indicate a 10 minute wave session.  Weak and none swimmers are advised to move to a shallow area of the pool.
Please note that due to dry side events times may be subject to change.

Our slide is currently closed for essential maintenance.  We apologise for any inconvenience or disappointment.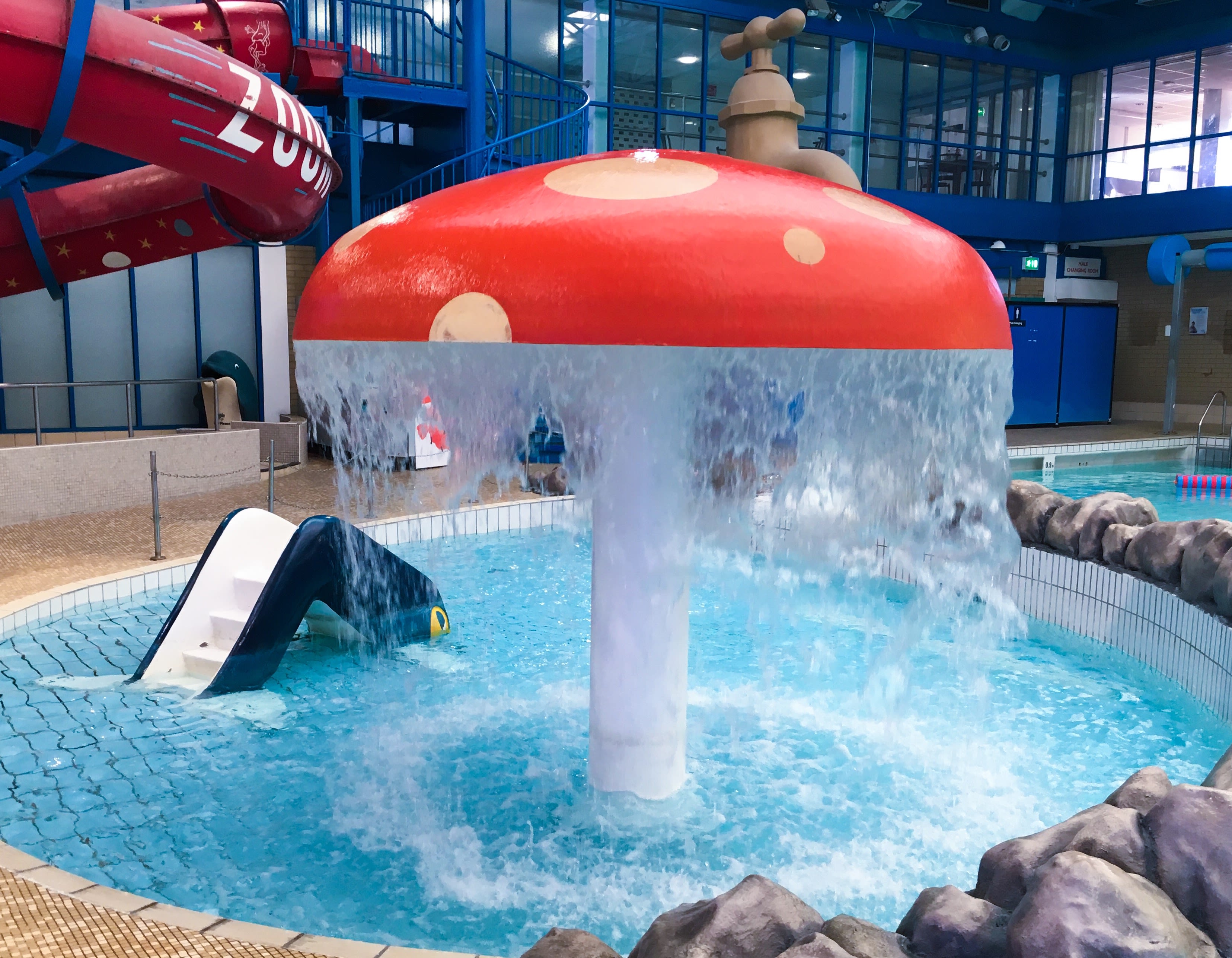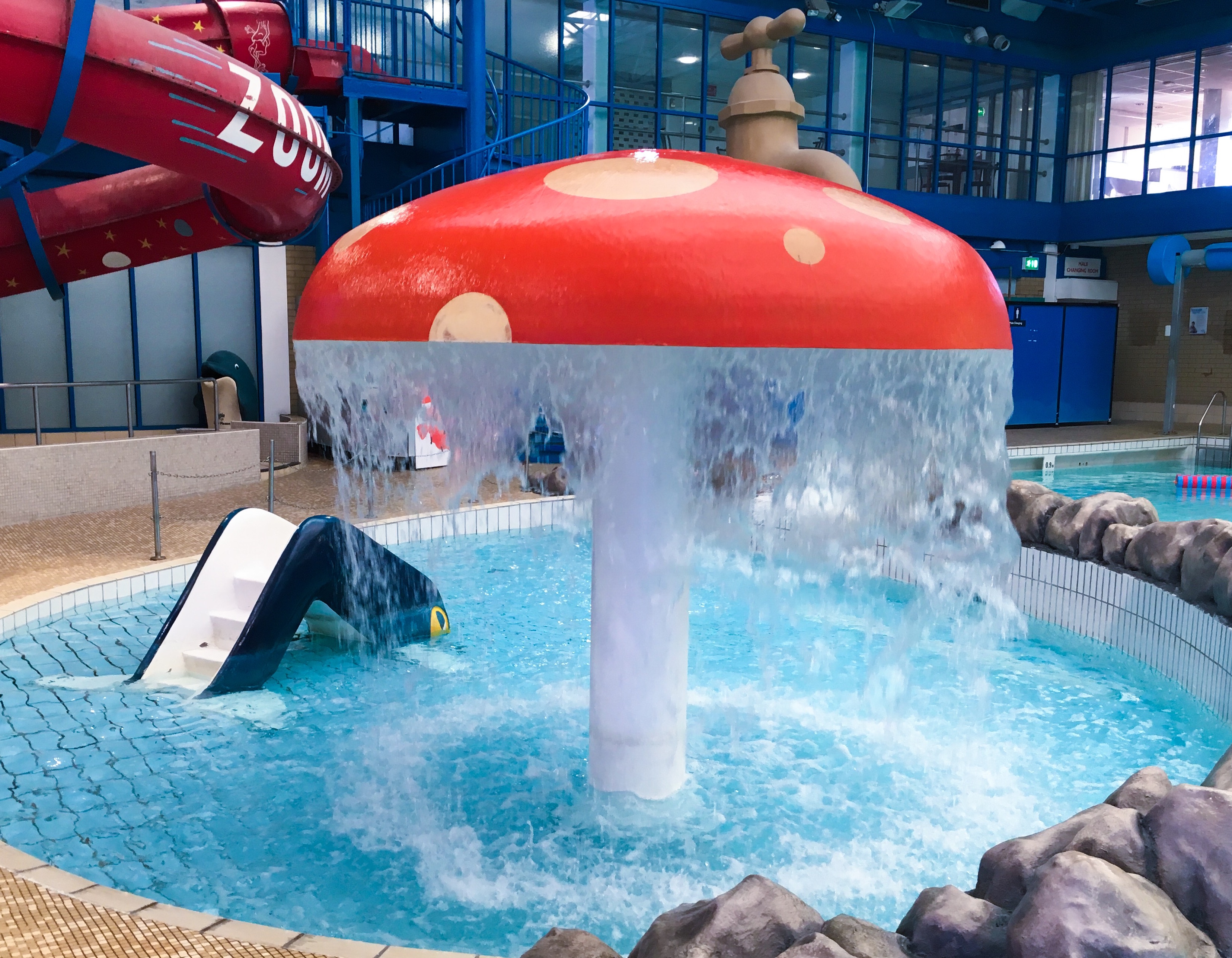 BABY POOL
Our baby pool is heated to 30 degrees and has a mushroom umbrella and a maximum depth of 0.7m making it the perfect environment for small children to paddle around and build water confidence.
SESSIONS & ACTIVITIES
Sessions are suitable for competent swimmers aged 11 and over. Deep end and lane where possible.
Sessions are suitable for all ages and abilities. Deep end or lane available for lane swimmers.
Other pool activities include kayaking courses and swimming lessons.
TIMES & PRICES
Details of opening times for different parts of the building can be found on our main page.
SWIMMING LESSONS
Why choose Shankill?
Pool depth and temperature is ideal for learners
All of our coaches are fully qualified, experienced and friendly
We teach children and babies from as young as 3 months
Our coach gets into the water with younger or more timid learners
Our lessons run 5 days a week Monday-Friday
Lessons cost just over £5 per week
Online booking and progress tracking is available
Learners can progress to the next stage as soon as they are ready
Unlimited swimming in any of our Better Belfast pools is included for our swim school members
There is no contract and no cancellation fee
SWIMMING SAFELY RULES
Admissons Policy
Under 8's must be accompanied in the water by a competent adult swimmer
No more than three under 8's to each competent adult swimmer
We recommend that non swimmer children under the age of 16 are accompanied by a competent adult swimmer
The competent adult swimmer must actively supervise under 8's and other children in their care
Under 8's and all weak and non swimmers must remain in shallow water
We strongly recommend under 8's and all non swimmers use armbands and/or an appropriate buoyancy aid 
Advice to adult non swimmers
It is recommended that non swimmers over the age of 16 are accompanied in the water by a competent adult swimmer.
N.B. Lifeguards may ask swimmers to undertake a 25m swim test to determine competency to swim in deep water.
Thank you for your co-operation and enjoy your swim!
GET THE MOST FROM YOUR SWIM
Help us keep your pool clean
Shower thoroughly from 'top to toe' with soap before entering the pool to remove deodorant, cosmetics and perspiration.
Use the toilet facilities before your swim and remember to wash your hands thoroughly with soap.
When it comes to babies, go for tight-fitting waterproof baby trunks while swimming rather than nappies.
Please dispose of nappies, trunks and sanitary products in the bins provided.
You are advised not to swim if you have consumed a meal within the last two hours.
Never swim if you have consumed alcohol or are under the influence of drugs.
Please do not swim if you are currently suffering from a cold or flu.
Please do not swim if you have suffered from food poisoning or diarrhoea within the last 14 days.
Swimmimg Etiquette
Respect People of different standards and abilities will use the pool. Please respect their right to enjoy their swim.
Direction As our pool is a leisure pool there are no lanes, however there is a 25m section for those wishing to swim lengths.
Space Try and leave at least a 5 second time gap between yourself and another swimmer.
Strokes Wide strokes such as butterfly and breaststroke should be avoided when the pool becomes busy.
Equipment Fitness swimming training equipment, such as fins and hand paddles are not permitted in public sessions.
Resting Whether stopping for a rest or catching your breath after completing your swim, please be mindful that others will want to keep on swimming without stopping; so keep yourself to the edge of the pool.
Stay Hydrated You can bring a water bottle on to poolside during your swim.
Share Celebrate your achievements and share your swimming stories with us using #betterswimming, we'd love to hear them!