Frenchfield Sports Centre, Carleton
Frenchfield Sports Centre located in Penrith within the heart of Eden, provdies a range of sporting facilities to be rented out for your enjoyment. Frenchfield provides 7 full size football pitches, 2 mini football pitches and 1 rugby pitch. If you are interested in booking any of these facilities or have any questions please find contact information below.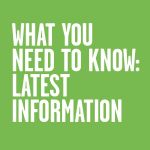 Read more
Find information about locations now open, available activities and how to make an activity booking.
Read more ›
On the 12th and 13th June Archery made its long awaited return to Frenchfield Sports Centre.
Read more ›
Grass pitches in Eden re-open to the community.
Read more ›
find us
Frenchfield Sports Centre, Carleton
Frenchfield Sports Centre, Carleton

Frenchfield Sports Centre
Carleton
Penrith
CA11 8UU