Find a Badminton Court near me
Why Badminton
Discover Badminton at a Better leisure centre near you in Islington. From improving muscle strength to reducing stress, ace the game on court and make new friends. There are many benefits to playing badminton, including:
Increasing your reflex action
Improving your agility
Increasing your lung capacity
Helping you lose weight
Improve your flexibility
Find a badminton court in Islington so you can learn new skills and play the game of badminton. 
Become a member today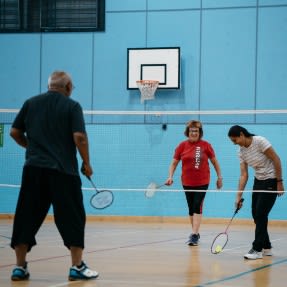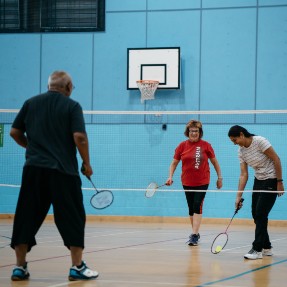 Badminton courts in Islington
Whether you want to book a court, brush up on your skills or learn how to play, discover the range of badminton options at your local leisure centre in Islington. You'll find two locations in Islington where you can play badminton: 
Badminton sessions in Islington
Whether you want to play with friends or learn how to play, you'll find different sessions at Sobell and Finchley Leisure Centre. Aimed at different levels, find a session to suit you in Islington. You can also join the Sobell Badminton Club to gain experience and play games at a more competitive level. 
Sobell Badminton Club
Book a court in Islington
You can book a badminton court by clicking the link below. Follow the link and register if you are not a member. 
Book badminton court
You may also like
Download the Better UK app to pre-book your visit. View our step by step guide to creating your booking account, FAQs and more.
Learn more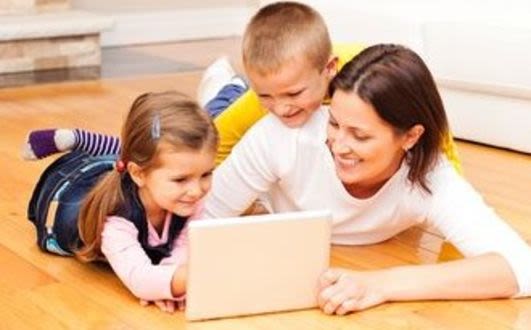 Follow the Better Instagram account to stay motivated, be inspired, learn tips and become a part of our ever-growing community. 
Follow us