Covid-19: Latest information & re-opening updates

- More info »
Health Suite: Now open. Book via the app now.
Mile end park leisure centre and stadium news
Find out what's going on ...
Latest News
read full story
Swimming, Toddlers' Soccer, Tennis, Gymnastics, Trampolining & Athletics.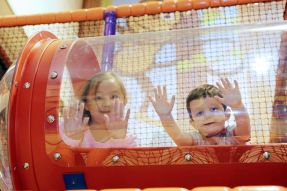 read full story
Book online via the BETTER UK app.
read full story
Tower Hamlets based athletes Columba Blango and Ali Smith head a list of local hero medal winners and Paralympians who competed at the delayed Games.
Archive