Rope Courses
A real test of agility our ropes course is set in the woodland grounds of Ghyll Head and is designed to be a challenge for participants of all ages. A great warm up activity before advancing to our climbing tower or All-Aboard high ropes activities.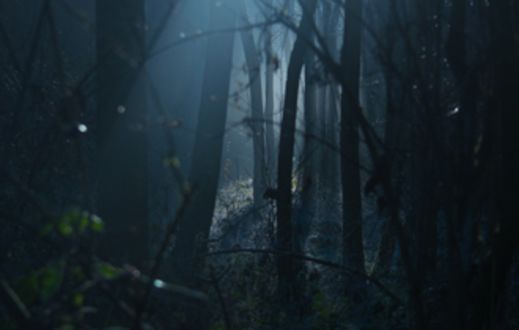 Nightline
A superb test of communication and team work, in small teams students are set the challenge of navigating through the spooky forest following only the rope line set ahead of them. As the name suggests, it's a very popular night time activity though it can be done using blindfolds in the daytime too.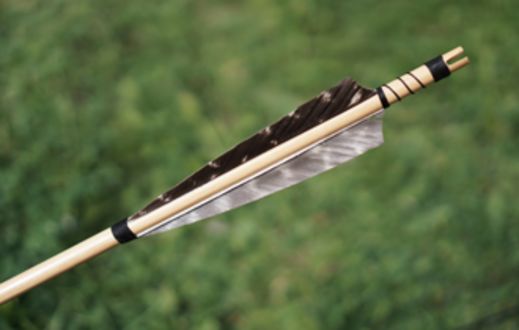 Archery
A balanced alternative to some of our more adrenaline-fueled activities, archery requires thought and precision, often allowing individuals over-shadowed by their more active group members to shine.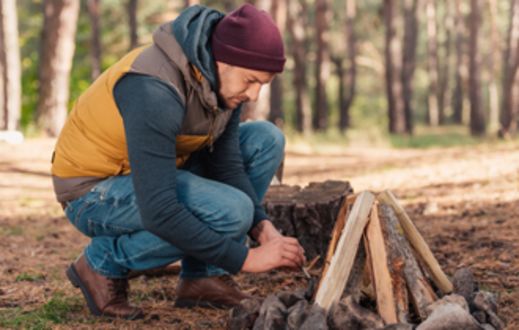 Bushcraft
We have been teaching Bushcraft and wilderness skills at the Centre for many years, long before Bear Grylls and I'm A Celebrity brought it to the public imagination. Using our 17 acres of woodland grounds we are able to deliver across a range of skills such shelter building, fire lighting, plant identification, and bow-making, as well as pioneering skills such as cordage making and knot tying. A great way of getting back to nature and away from technology.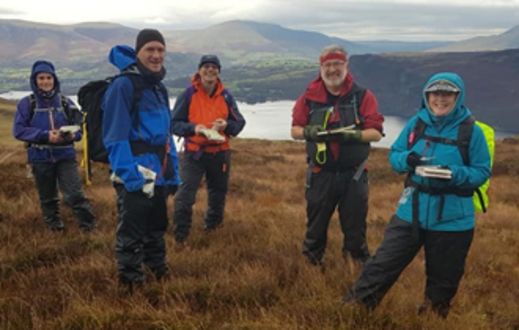 Orienteering
Orienteering is a challenging outdoor adventure sport that exercises both the mind and the body. The aim is to navigate in sequence between control points marked on a unique orienteering map and decide the best route to complete the course in the quickest time. It does not matter how young, old or fit you are, as you can run, walk or jog the course and progress at your own pace. We have a number of on-site courses at Ghyll Head with a range of challenges and difficulty. If you want to go further afield you can explore the superb forest courses of Grizedale and Whinlatter. Orienteering is a popular option for GCSE PE groups who want the chance to gain high marks in a new activity.
Team Building
Communication, planning, time-management, identifying and utilising resources, trust, are just a few of the important skills required to be an effective team member. They are essential business and employability skills. Our experienced instructors and facilitators use a wide range of problem-solving activities to deliver an effective and fun environment, helping individuals become valuable team players. Activities can be short sessions included as part of an outdoor activity course or multi-day events specifically focused around team building.
Dark Tunnels Exploration
The dark tunnels of Cathedral Quarry provide you with a great half-day alternative to our full-day caving visits. The quarry has a spectacular main cavern followed by smaller dark tunnels to explore. An inspiring venue with plenty of industrial archaeology to investigate and material for creative writing, it provides a rich learning experience for groups of all ages. The tunnels experience combines well with an abseiling activity either using the introductory 40ft wall or for those wanting a bit more excitement the 120ft big wall.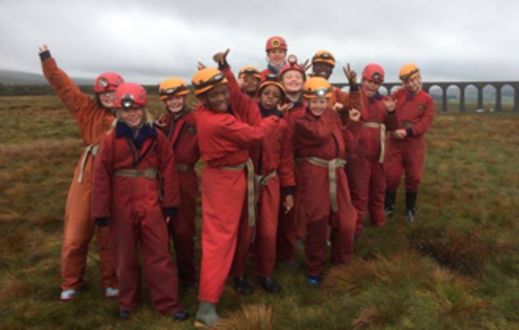 Caving
During your stay with us, you will be situated close to some of the country's finest caves, suitable for beginners through to experienced cavers wanting to develop single-rope technique skills. Caving is a full day activity and you will experience the right level of challenge for your group to get the most out of your day. Caving not only offers an opportunity for adventure but also the chance to learn about cave structure and formations, so is ideal if you want to enhance the science or geography curriculum.