Birthday Parties at Bath Sports and Leisure Centre
Book your child's next birthday party here at Bath Sports and Leisure Centre! There is a party to suit everyone and we can even sort out the food with all of our party options. 
You'll have your very own dedicated birthday party host to make sure that everything runs smoothly and that the party goers have an unforgettable time.
So take a look and see what we have to offer - book a Better birthday party today!
Trampoline Party
Bowling Party
Soft Play Party
Leisure Pool Party
Main Pool Inflatable Party
TRAMPOLINE PARTY
Our trampoline parties are perfect for those who would enjoy a high energy, adrenaline filled party! 
In the Trampoline Park, the children will be able to dodge, dunk and dive into a heap of fun.
Our unique bounce arena has a mix of fun features and will ensure that everyone leaves with a smile and a party not to be forgotten.
Activities can be adapted to suit all ages meaning that your little thrill seekers will be able to enjoy a trampoline party from the age of 5!
You'll be able to make use of your very own party host who will take the pressure off of you, ensuring that the party runs smoothly - and most importantly will sort the tidying up!
The children will bounce for an hour and then head to a designated area for the party food. Included in the party price is half a pizza per person and a small slush - large for the birthday child!
Book your trampoline party now - available every Saturday and Sunday during the leisure park opening hours.
Prices are £19 per head, with a minimum of 8 guests and a maximum of 30. Children must be atleast 5 years of age to attend a trampoline party.
CONTACT US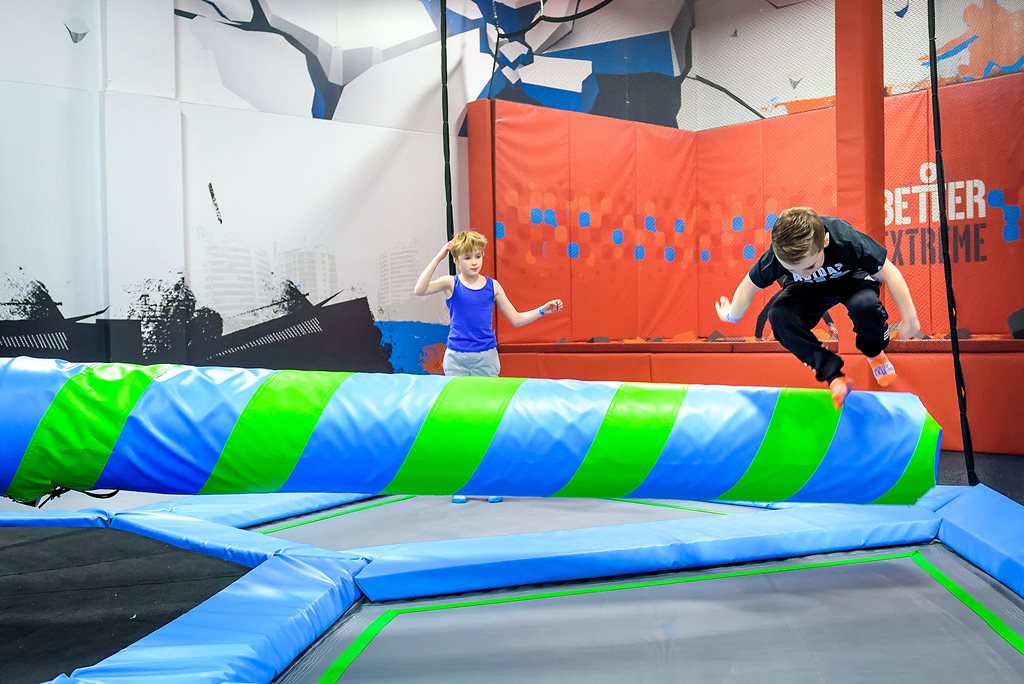 BOWLING PARTY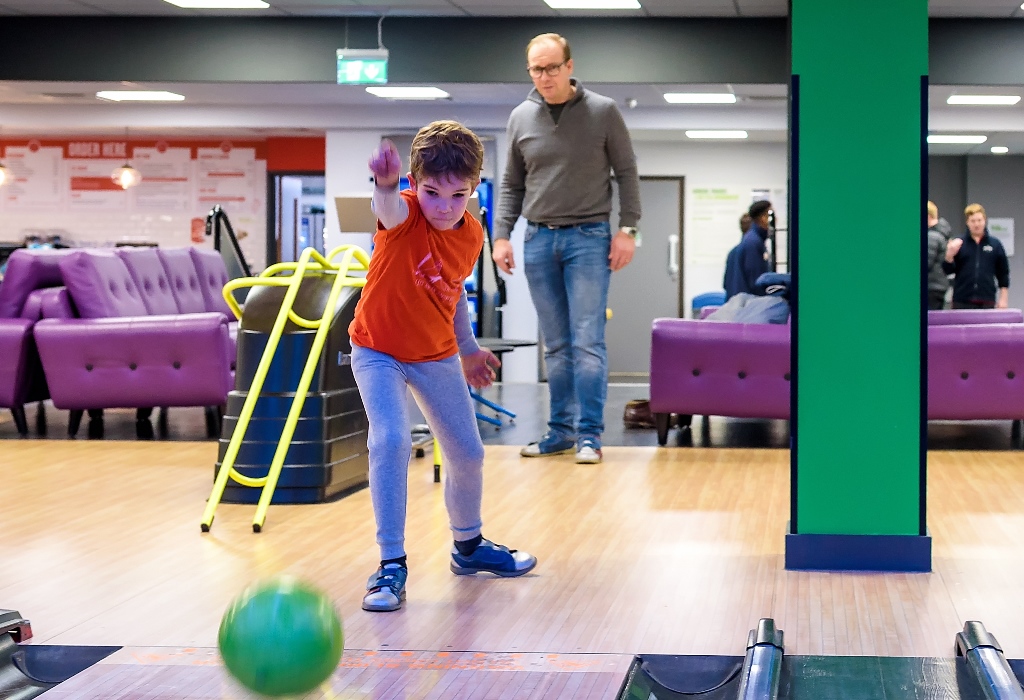 CONTACT US
Challenge your friends and invite them to your ten pin bowling party here at Bath Sports and Leisure Centre. Our illuminated lanes provide a great atmosphere for children of all ages and abilities to join in and compete for the first strike!
Children will enjoy a game of bowling in our 8 lane bowling facility, before being taken to a designated food area where we will provide each child with half a pizza and a small slush - large for the birthday child!
Your dedicated party host will ensure that everything has been catered for and that the children have a great time.
A minimum of 6 guests are required for a bowling party and a maximum of 24 guests (4 lanes, 6 guests per lane).
The price of a bowling party is £15 per head, and can be booked during our opening hours.
SOFT PLAY PARTY
With our soft play parties here at Bath Sports and Leisure Centre, you'll get exclusive use of our Better Play area!
A great place for your birthday children to celebrate with up to 30 of their friends in our fully enclosed, 5 storey play structure. They'll be able to climb, crawl, hang and do all the other stuff they love but in complete safety. 
There is no minimum age for our soft play parties and they are available at the following time:
Weekdays - 4.15pm - 5.15pm & 5.30pm - 6.30pm
Weekends - 4pm - 5pm & 5pm - 6pm
The children will be able to work up an appetite with an hours soft play adventuring, before being shown to your own desigated area for party food. We will even provide birthday lunch boxes so that you don't have to worry about food* Please make sure you confirm this at the time of booking.
A soft play party is £100 for the venue hire. *Party lunchboxes are charged at an additional £4 per person.
CONTACT US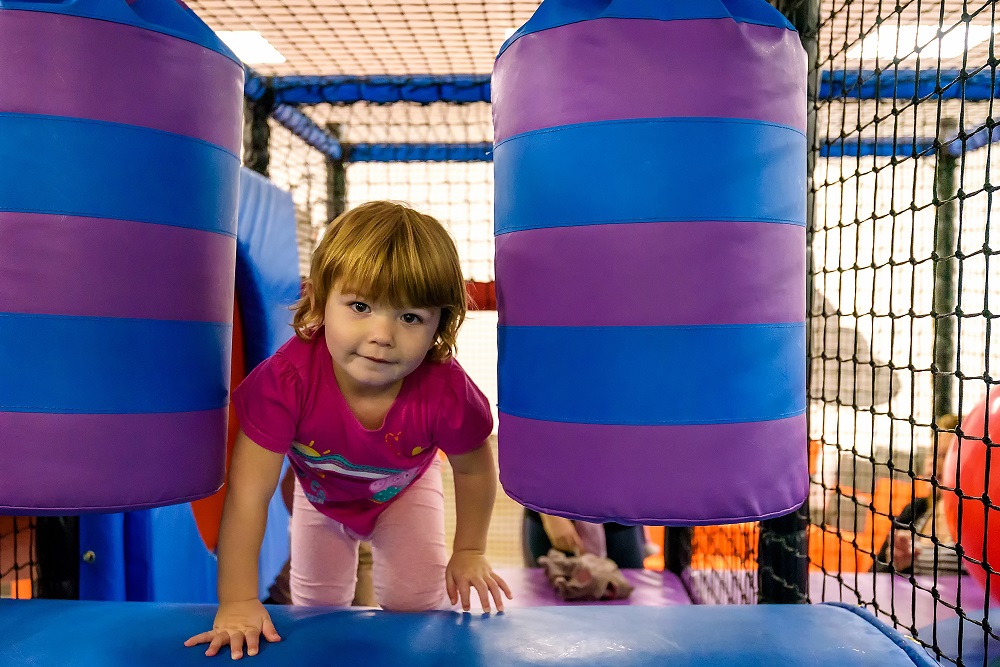 MAIN POOL INFLATABLE PARTY
If you are looking for ultimate party fun in the water, then look no further than our Inflatable Party! Held in the main pool, this party offers you the chance to hire out our pool inflatable so that you have exclusive use for an hour.
Race against up to 30 of your friends and overcome obstacles without falling into the pool! Watch out for the lifeguards who will make it their mission to make the couse more tricky for you....!
Feeling hungry after all that fun? No problem! When your time is up in the pool, you can carry on the party in your own party room. Either bring you own food or our on site Diner will even provide the food so that everything really is taken care of! 
Inflatable parties can be booked at the following times:
Saturdays 5pm - 6pm & 6pm - 7pm - £145
Party room hire is an additional £21*
* £21 is for room hire only with self catering. Please ask us about food options and prices if you would like to use our Diner to include the food in your party package. 
Children must be a minumum of 8 years old to participate in our inflatable party and all must be able to swim 25m. This will be checked prior to the start of the party.
CONTACT US
LEISURE POOL PARTY
Our Leisure Pool party is perhaps our most versatile option. With no minimum or maximum age (swim safely rules will apply), this really is a party where up to 30 of your friends and family can join in and celebrate. 
Our leisure pool boasts a full range of brand new play features and a flume so children, big or small can splash around together!
You will have exclusive use of the Leisure Pool for one hour with the option to hire your own party room afterwards to share any party food you have provided and the birthday cake! Our Diner will be happy to help you out with food options on request.
The Leisure Pool can be hired on:
Weekdays  8pm - 9pm at a reduced rate of £67
Saturdays  5pm - 6pm & 6pm - 7pm for £145
The party room is an additional £21 
CONTACT US