Birthday Parties at Bath Sports and Leisure Centre
Book your child's next birthday party here at Bath Sports and Leisure Centre in our COVID secure activities! We have plenty of options to choose from, so take a look a look and see what we have to offer – book a Better birthday party today!
Trampoline Party
Soft Play Party
Leisure Pool Party
Main Pool Inflatable Party
TRAMPOLINE PARTY
Our trampoline parties are perfect for those who would enjoy a high energy, adrenaline filled party!
In the Trampoline Park, the children will be able to dodge, dunk and dive into a heap of fun.
Our unique bounce arena has a mix of fun features and will ensure that everyone leaves with a smile and a party not to be forgotten.
Activities can be adapted to suit all ages meaning that your little thrill seekers will be able to enjoy a trampoline party from the age of 5!
The children will bounce for an hour and will have exclusive use.
Book your trampoline party now - available every Saturday and Sunday 4pm-5pm Price is £200, with a maximum of 40 bouncers and trampoline socks included. Children must be at least 5 years of age to attend a trampoline party.
CONTACT US
SOFT PLAY PARTY
With our soft play parties here at Bath Sports and Leisure Centre, you'll get exclusive use of our Better Play area!

A great place for your birthday children to celebrate with up to 28 adults and children in our fully enclosed, 5 storey play structure. They'll be able to climb, crawl, hang and do all the other stuff they love but in complete safety.
There is no minimum age for our soft play parties and they are available Saturday & Sunday - 4.15pm - 5.15pm. A soft play party is £120 for the venue hire.
CONTACT US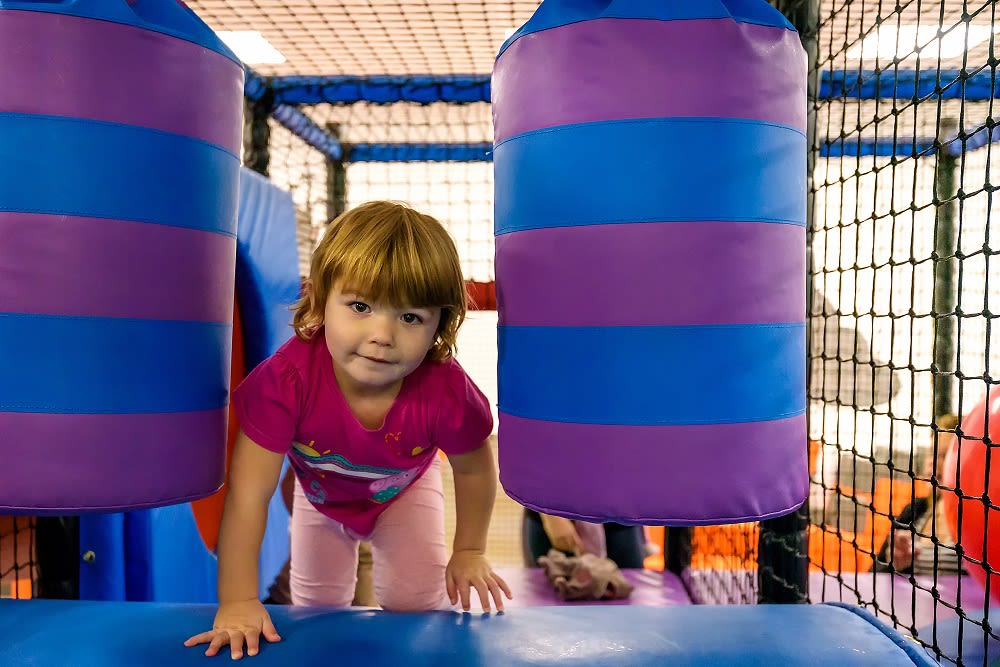 MAIN POOL INFLATABLE PARTY
If you are looking for ultimate party fun in the water, then look no further than our Inflatable Party! Held in the main pool, this party offers you the chance to hire out our pool inflatable so that you have exclusive use for an hour. Race against up to 30 of your friends and overcome obstacles without falling into the pool! Inflatable parties can be booked Saturdays 5pm-6pm at a cost of £155.

*Children must be a minimum of 8 years old to participate in our inflatable party and all must be able to swim 25m. This will be checked prior to the start of the party.
CONTACT US
LEISURE POOL PARTY
Our Leisure Pool party is perhaps our most versatile option. With no minimum or maximum age (swim safely rules will apply), this really is a party where up to 30 of your friends and family can join in and celebrate.
Our leisure pool boasts a full range of play features and a flume so children, big or small, can splash around together! You will have exclusive use of the Leisure Pool for one hour. Available Saturdays and Sundays 5pm-6pm at a cost of £155.
CONTACT US