Kings Hedges Learner Pool is currently closed

- More info »
Kings Hedges Learner Pool
Located to the north of Cambridge city centre, Kings Hedges Learner Pool is a 15m pool running ASA-accredited Swim School lessons, as well as public swimming sessions and facilities for private hire. Kings Hedges is the perfect place to start your swim lessons, get fit or simply relax. Weather-permitting there is also an outdoor splash pad and children's playground to help keep your kids entertained and active in the summer months.
This location is temporarily closed
Disabled toilet

Accessible parking

Poolside hoist

Ramp access

Accessible changing

Poolside facilities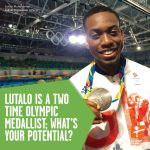 Read more
Cambridge Athletes Invited To Apply For Support From GLL Sport Foundation
Read more ›
 GLL's celebratory 'Summer of Sport' continues to inspire young people as 63 heroes realise their dream to compete at the 2020 Tokyo Olympics
Read more ›
Find information about locations re-opening, available activities and how to make an activity booking before you visit.
Read more ›
find us
Kings Hedges Learner Pool
Kings Hedges Learner Pool

Jedburgh Court
Buchan Street
Cambridge
Cambridgeshire
CB4 2XF
By car

Car parking available

0 total spaces available

0 disabled spaces available

Parking type: Free