Covid-19: Latest information & service updates

- More info »
Leisure services in Copeland: Latest information

- More info »
Facilities at copeland pool and fitness centre
Whether in our gyms, pools, leisure centres, spas, libraries or children's centres, there's bound to be a facility you love. Browse the facilities available below.
Currently unavailable
Gym
The fitness gym was built in 2014 and provides a much needed facility to help improve the health and wellbeing of the people who live in the borough. The gym and fitness studio have functional training areas including Life Fitness, Synergy Multi Station and TRX workout systems. The fitness facilities are available to those aged 14 years and above.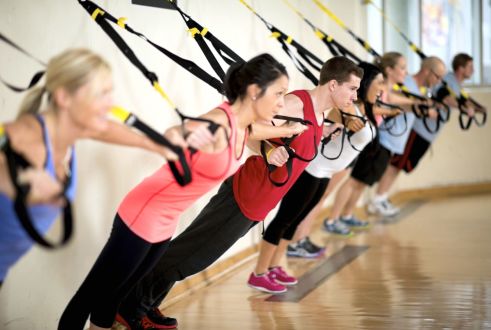 Currently unavailable
Studio
Choose from one of many fitness classes in our shiny new fitness studio. There's everything from Group Cycling to TRX, Aerobics to Boxing. The studio is fully accessible and is the perfect location for a motivating class with our enthusiastic instructors.