Highbury fields courts and pitches
Highbury Fields Courts and Pitches are situated in the heart of the London Borough of Islington just a short walk from Highbury & Islington Station. There are the following floodlit facilities; 11 tarmac tennis courts, a seven-a-side artificial turf football pitch, four tarmac netball courts and basketball hoops for casual use. The tennis courts are open from 8.00am till 9pm all year round. For bookings please contact Islington Tennis Centre on 020 3793 6880, alternatively everyone can book online now at the top the page.   
Opening times for week commencing January 17, 2022
Next > >
Centre
Mon - Sun

08:00 - 21:00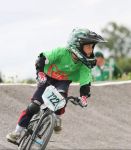 Read more
A successful London Youth Games 2021 season saw Team Islington scoop up 4 team medals (3 silver and 1 bronze) as well as 4 individual medals.
Read more ›
GLL Sport Foundation Applications Open 20th December 2021
Read more ›
The GLL Sport Foundation has been proudly counting the impact of their athlete support programme.
Read more ›
Find us
Highbury fields courts and pitches
Highbury Fields Courts and Pitches

Highbury Grove
Islington
London
N5
By bus

4, 19, 30, 43, 236, 271, 277, 393
By train, tube & tram

Highbury and Islington

Highbury and Islington