JUNIOR HEALTH & FITNESS AT HOUGH END LEISURE CENTRE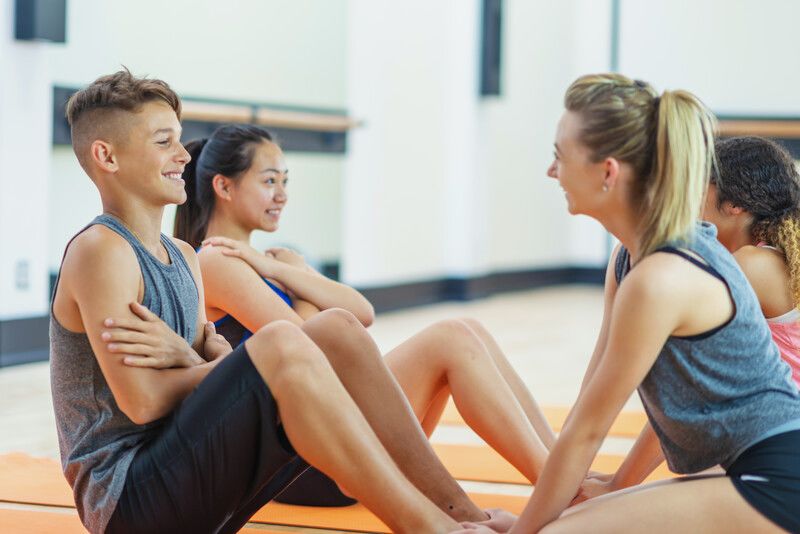 Get your child off to a great start with our Junior Health and Fitness membership, specifically designed to help 11-15 year olds off to a great start!
Membership benefits 
As an All Inclusive Junior member, your child will benefit from the following:
Access to swim for all and junior gym sessions across all MCRactive centres
Use of squash, badminton and table tennis courts at MCRactive centres 
A free, personalised fitness induction and a tour of the gym equipment to help them get started
Inclusive access to an expert fitness instructor, who'll create them a personalised exercise programme with six-week refocus sessions to keep them on the right track
JOIN NOW
WHAT IS JUNIOR GYM?
Junior gym is a supervised session where 11-15 year olds can access the gym and get active. Sessions take place after school and on weekends and are a great way to keep fit and make friends, as well as a way to build independence!
We run sessions at Hough End five days a week, meaning there are plenty of opportunities to keep active. To view session days and times, use the link below! 
VIEW GYM TIMETABLE
GYM INDUCTION
Before starting their programme, all our junior members must attend a gym induction. This includes a demonstration on how to use the equipment safely, show correct form as well as an opportunity to discuss your goals. 
Please note, a parent or guardian must attend the induction to complete our pre-activity readiness questionaire on behalf of the member
As part of your membership, you can receive a tailored fitness programme with the ability to revisit this every 6 weeks free of charge! You can book this with reception or on our app!
JOIN NOW