Sailing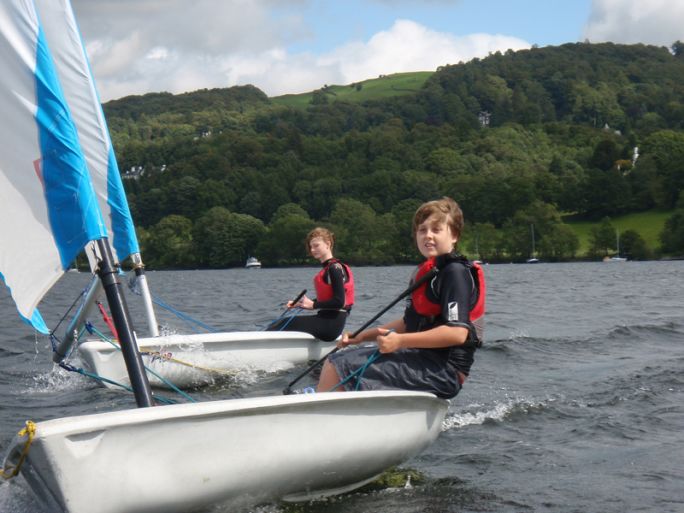 There simply cannot be a better setting for sailing than the home of the original Swallows and Amazons, The Lake District!
Windermere provides a unique sailing experience, which you too can enjoy with the help of our fantastic instructors.
Whatever your age or ability we can help you to discover the fabulous sport of sailing in a safe and friendly environment. From beginners to budding Ben Ainslies, we've got it covered.
We are a recognised training centre for the Royal Yachting Association (RYA) and we provide both adult and junior courses within the RYA Training Scheme.
For more information please call 015394 47183 0r e-mai: windermere.outdoor@gll.org