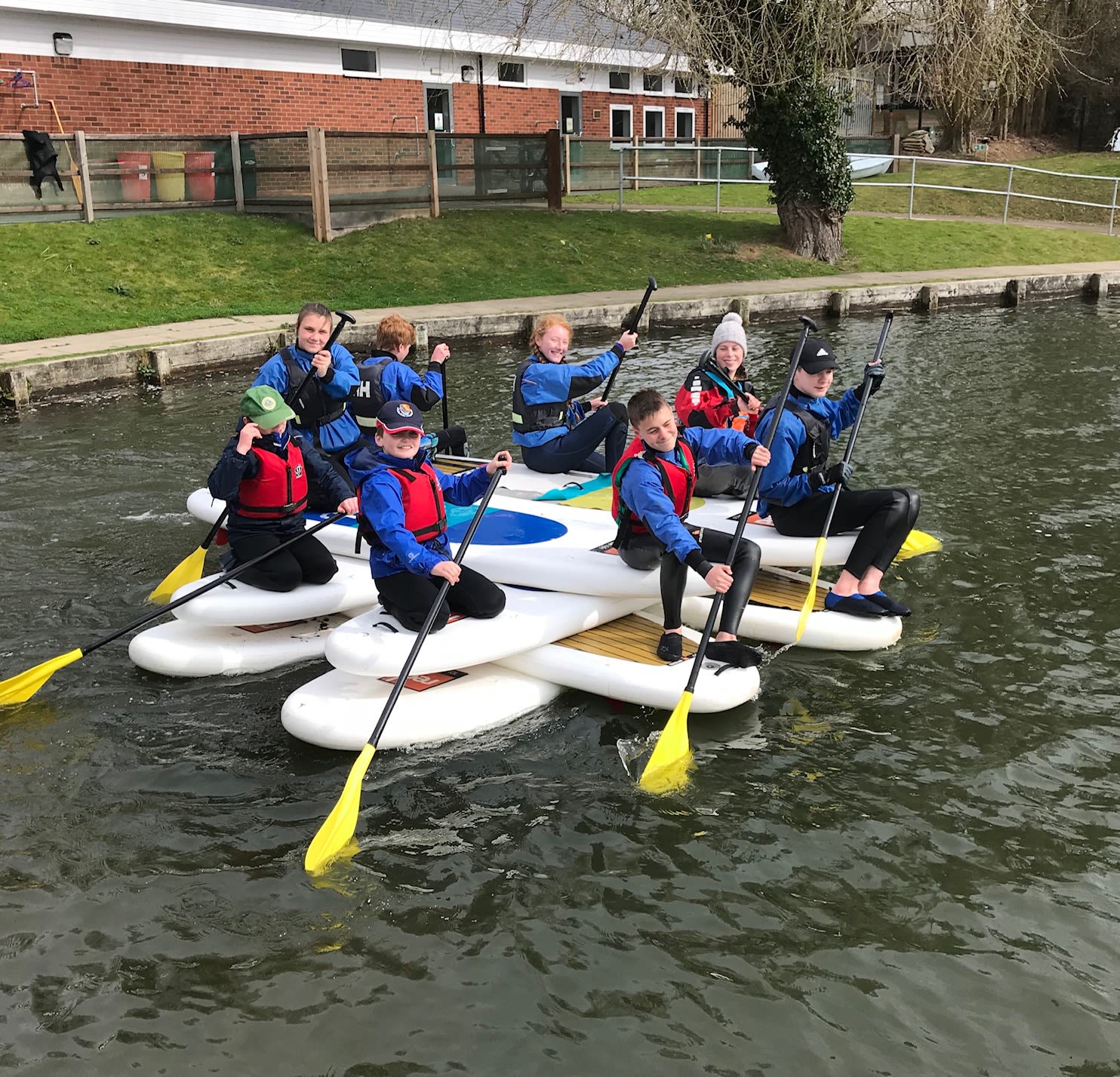 Birthday Parties
(8 years and above)
At Stanborough we offer lively Birthday Parties for up to 20 people. Each Party is 1.5 hours of fun and excitement for you and your friends. We have three party activities to choose from, Kayaking, Paddleboard or Rafting. 
Up to 10 party guests £209
Up to 20 Party Guests £366
Party Slots
Regular slots commencing April 2024
Frequently Asked Questions
Is safety cover provided?
On water safety cover is provided by our qualified team during every party at Stanborough.
What should I bring with me?
Soft soled sturdy shoes (please note these may get wet and muddy); old trainers, wet shoes or crocs are best, no sandals or flip flops

A complete change of clothing, including socks & underwear: swim wear and a t-shirt to wear in the water 

Sun hat, sun cream

A lightweight waterproof jacket

A towel 

If you wear glasses you will need a strap to keep them secure
Is catering provided?
We do not provide catering for parties however there is a cafe on the South Side of the park where you can purchases drinks, snacks and ice creams. Alternatively we have lots of green space in the park where you are welcome to bring along your own party food for after your watersports party.
Do I need to wear a wetsuit?
Wetsuits and buoyancy aids are supplied by us; you are welcome to wear your own wetsuit if you prefer. Wetsuits are optional in hot weather.
Is there anywhere to change and leave my belongings?
We have changing rooms and hot showers for your comfort & convenience.
A non-secure bag drop area will be available outside so please avoid bringing any valuable items with you.
Do parties still go ahead when it rains?
Yes, parties still go ahead during the rain - you are going to get wet anyway! Parties will only be cancelled in cases of dangerous environmental conditions (i.e. lightning storms, serious fog).
Parking
We operate a camera parking system; your guests  get 20 minutes free for drop off and pick up. A reduced parking rate is available for the party booker. 
If the Party booker is registered with Hozah automatic payments, please contact us at stanborough@gll.org at least 48 hours before your visit. We are unable to refund Hozah auatomatic payments.