RYA Youth Sailing Courses
(8 to 15 years) 
Our courses run between 09:30 - 16:30: Wetsuits and buoyancy aids are provided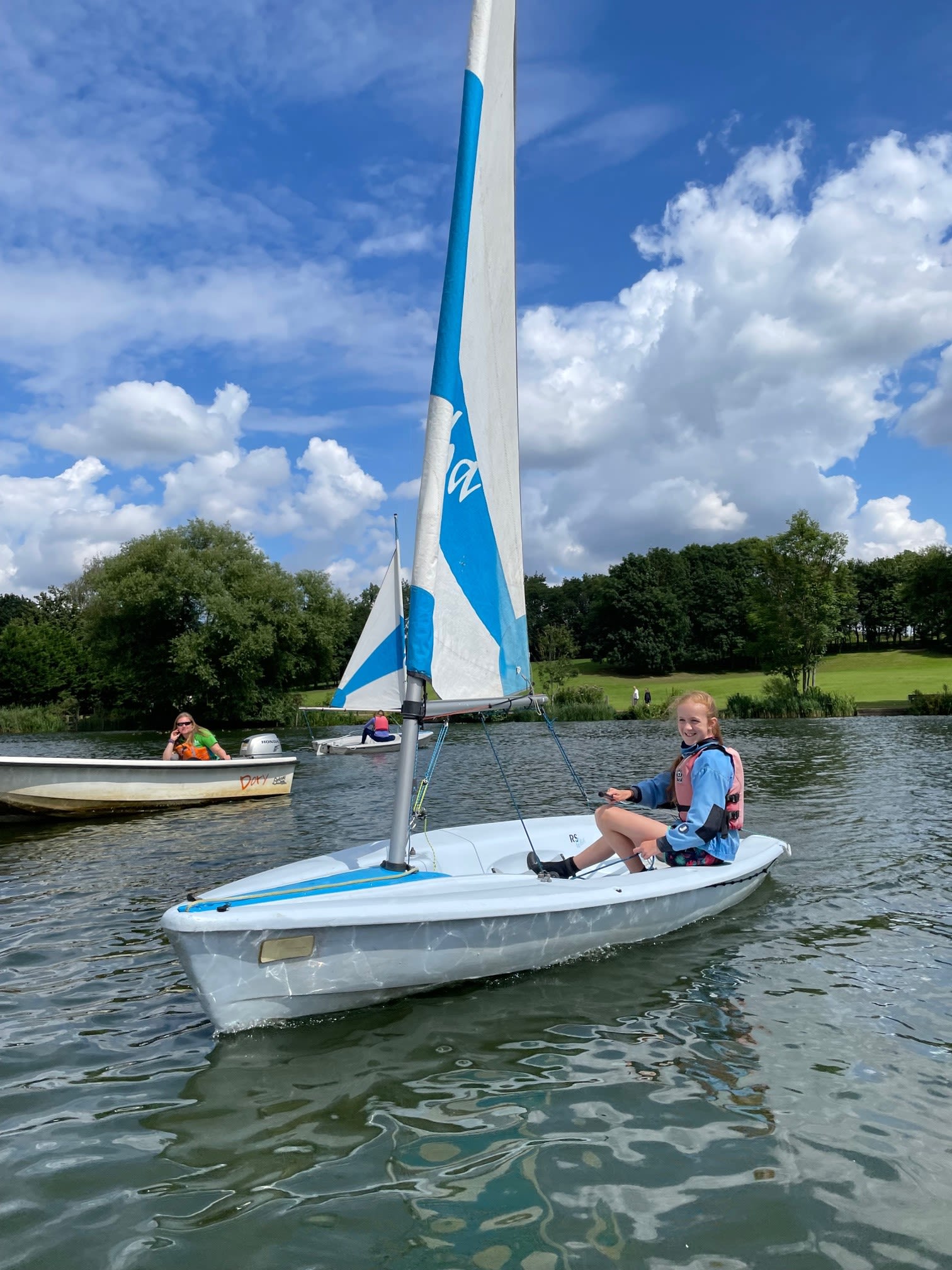 RYA Adult Sailing Courses
(16+ years) 
Our courses run between 09:30 - 16:30; wetsuits and buoyancy aids are provided.
For RYA Course information - CLICK HERE
Welwyn Garden City Sailing Club
Welwyn Garden City Sailing Club - Established in 1973, WGCSC race on Sunday Mornings all year round and in the summer they run leisure sailing sessions one day a week.
Their sessions are suitable for those that have gained at least their RYA Level 2 sailing certificate.
For more information on how to join the Welwyn Garden City Sailing Club please log on to: https://www.wgcsc.org.uk
Frequently Asked Questions
Is safety cover provided?
On water safety cover is provided by our qualified team during every watersports session at Stanborough.
What should I bring with me?
Soft soled sturdy shoes (please note these may get wet and muddy); old trainers, wet shoes or crocs are best, no sandals or flip flops
A complete change of clothing, including socks & underwear: swim wear and a t-shirt to wear in the water 
Sun hat, sun cream and water bottle on warmer days
Layers of lightweight clothing to be worn under a wetsuit on colder days
A lightweight waterproof jacket
A towel
If you wear glasses you will need a strap to keep them secure
Are wetsuits provided?
Wetsuits and buoyancy aids are supplied by us; you are welcome to wear your own wetsuit if you prefer. Wetsuits are optional in hot weather.
Is there anywhere to change and leave my belongings?
We have changing rooms and hot showers for your comfort & convenience.
A non-secure bag drop area will be available outside so please avoid bringing any valuable items with you.
Do courses still go ahead when it rains?
Yes, all courses and sessions still go ahead during the rain - you are going to get wet anyway! Sessions will only be cancelled in cases of dangerous environmental conditions (i.e. lightning storms, serious fog).
Parking
We operate a camera parking system; you get 20 minutes free to drop off and pick up your child
A reduced parking rate is available for Adults taking part in booked activities; please speak to our team on arrival before paying for your parking.