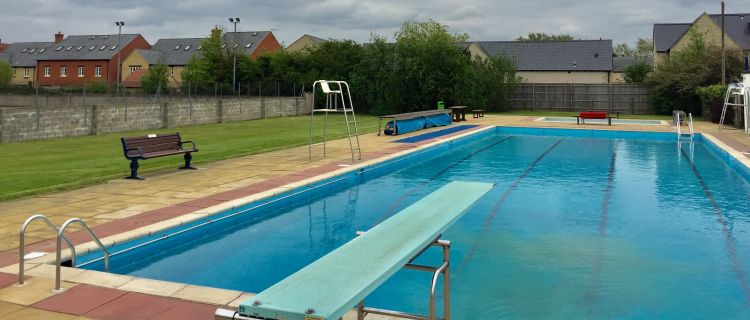 Currently unavailable
Heated Outdoor Pool
Swimming is great at any age.  Whether you want to improve your technique, get fit, meet new friends, compete or have fun, you're sure to find a pool session that you'll love.
The main pool is 25 metres long, with 4 lanes heated to 29 degrees and changing rooms on the pool side. The pool has a diving spring board available to competent swimmers during certain sessions
We also have a separate toddlers paddling pool.