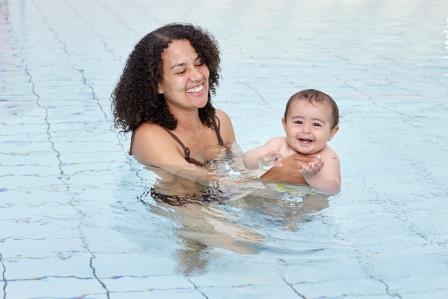 Fitness, Fun and Learning for You and Your Baby
Six Better Newcastle leisure centres to choose from.
The benefits of keeping active during and after pregnancy are endless, from strengthening up to pain relief and having fun.
Better, Newcastle leisure centres have a range of activities to support you pre-birth and others you can enjoy with your lttle one once they arrive.
We have a great choice of activities to enjoy as a family too, so for more information on everything Better, Newcastle has to offer and our locations, click on the button below or scroll down for more.
More about Better, Newcastle Leisure Centres
Our 'Let's Focus' low impact fitness classes take place both in and out of the water, with qualified instructors on hand to offer help and advice.  They're aimed to build your strength and flexibility and leave you feeling refreshed and revived. 
Classes include:
Pilates
Gently train your physique and improve core strength in a calming, low-intensity atmosphere. Pilates exercises focus on concentration and muscle control, transitioning smoothly between one another to build a revived and resilient you.
Yoga
Embrace the flow of natural body movements to develop strength, flexibility and a peaceful state of mind. From energetic routines to slow, serene sequences, Yoga classes balance movement and meditation to help you feel Better inside and out.
Water Workout
Our fun and friendly water workout classes give you all the benefits of cardiovascular exercise and provide natural levels of low-impact resistance that's gentle on the joints.
Move it Mama
These are our virtual classes for expectant mothers which take place without an instructor and are on offer at most centres.  Speak to a member of staff at your nearest centre for more information on accessing these sessions.
Please make our staff aware that you are pregnant before taking part in any fitness classes.
Choose your centre to view their weekly programme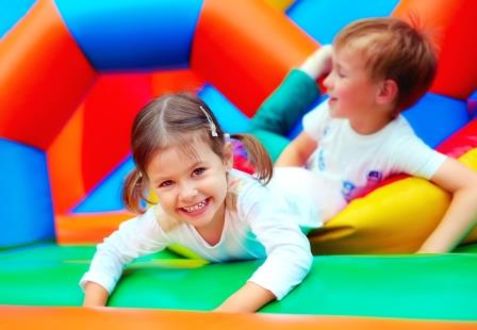 Once your baby arrives, there are lots of options for your to spend time together, interracting, meeting new people and trying out new experiences.
Sessions include:
Adult and Infant swimming
Learn simple skills and build water confidence from an early age at East End Pool, Gosforth Leisure Centre and West Denton Leisure Centre. From birth to 3 years
Adult and Toddler gymnastics
Experience the basics of gymnastics in a fun and exploratory way at West Denton Leisure Centre and Walker Activity Dome
Sure Start Read and Sing Time
Bring your little ones to Sure Start's social session, with engaging activities for your infant to enjoy with other mothers and babies.  9.30am Thursday's in the library at Walker Activity Dome
Tumble Tots
10am Thursday's at Walker Activity Dome
Toddler Trampoline Sessions
11am Monday and Friday and 10am weekends at Newcastle Trampoline Park and Gym
Choose your centre to contact them about activities
Soft Play in Newcastle
Our soft play areas are a great way to keep little ones aged 8 and under amused and are available for private hire, birthday parties and drop in sessions throughout the week.
East End Pool's inflatable soft play costs only £2 per child during drop in sessions (Mon - Fri, 9am until 4pm and Sun 10.30am until 1pm). Soft play and toddler splash sessions are also on offer (Tue - Fri, 9.30 until 11.30am), plus Better swim school customers can enjoy the soft play at East End Pool for FREE during evenings and weekends!
Our popular soft play at Eldon Leisure Centre and new structure at Newcastle Trampoline Park and Gym have separate areas for different age groups so toddlers can explore their own space, leaving older children free to jump and climb around the more advanced sections. Open every day, why not relax in the cafe while the kids let off some steam?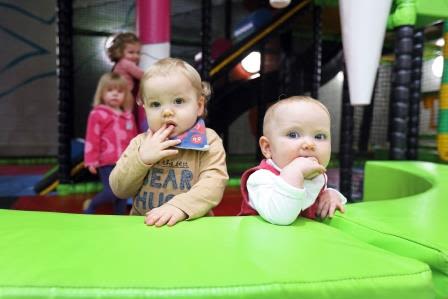 Soft Play Area Locations