Running tips for beginners
Whether you're inspired by the London Marathon, or looking for your next fitness challenge, there's no better time to take up running. From Parkruns to an event near you, this fun and inclusive sport has never been more popular. Before you lace up and join in, it's important to know how to build up your pace safely and steadily. So we've pulled together some running tips for beginners.
Get kitted out
Running is relatively low-cost but that doesn't mean you should skimp on the basics. Firstly, you'll need a decent pair of running shoes. They don't have to be top of the range. Simply find trainers that fit your feet and feel comfortable to keep you motivated. If your shoes are ill-fitting, it may put you off completely.
When it comes to clothing, comfort is key. Something lightweight, breathable and easy to move in will help keep you on track. It's worth investing in a sports bra if you're a woman to provide extra support when pounding the pavements.
Make a date
Before you step outside your front door, set aside a time in your diary for a run. It may help if you think of it as a weekly appointment or catch-up meeting with collegues at work. This will help you be consistent in terms of planning your training and more likely to stick to it.
And have a plan
The best way to fall in love with running is to have a plan. You may want to be able to complete a 5K or simply run to the end of the road and back without being out of breath. Set yourself a goal and then create a plan that's realistic towards achieving it. There's absolutely no point in running for a minute, huffing and puffing, and giving up because it's "simply not for you". Be sensible and don't go in all guns blazing. Take it slow and steady to build you up towards your goal. If you're looking for a good place to start, try the NHS's From coach to 5K programme. This tried and tested method will get you on the right track.
If you do other exercise and are pretty fit already, try one of the various training guides online. Remember, being methodical and consistent will help you enjoy your training and reach your goal.
It will be tough
There's no beating around the bush, running can be hard, especially if you're new to it. Don't let this put you off. Your first run may feel like the hardest thing you've done in a long time both mentally AND physically. Keep going, (we promise) it does get easier. As your body gets used to running and your muscles grow in strength, that run around the block feels less like a strain. You will also feel DOMS (Delayed Onset Muscle Soreness) if you haven't run in a while or are completely new to it. This doesn't last forever but if the pain persists, it's worth seeing a medical professional.
Keep it varied
Once you're comfortable with your run, it's worth mixing it up. Of course, there's no pressure to do so but if you do want to improve in terms of times and distance. Try adding in hills to your plan or upping the pace with a shorter and faster training session. All these additions will help you become a stronger and more adaptable runner. Perhaps split your week so you spend your Sunday doing a long slow run, Tuesday hills and Thursday speedier sprints.
Get social
The easiest way to get a run done is to chat through it. Buddy up with a friend of a similar level or join a club near you. Don't be put off by the idea of Athletics Clubs being packed full of speedsters, you'll find runners of all abilities willing to support and keep you motivated. To find your nearest club, go to www.britishathletics.org.uk/get-involved/find-a-club/. Or you could head to your local Parkrun and become part of a vibrant and friendly running community. Make running social and you may meet new people and make new friends for life.
Include other activity
To make the most out of your running training, it's worth doing core, strength and conditioning work. This will help you avoid injuries going forward and keep you in good shape all over. All you need to do is five minutes of work on targeted execises to help support your running. Simple exercises such as squats, glute bridges, planks and ab crunches would be sufficient.
You may also like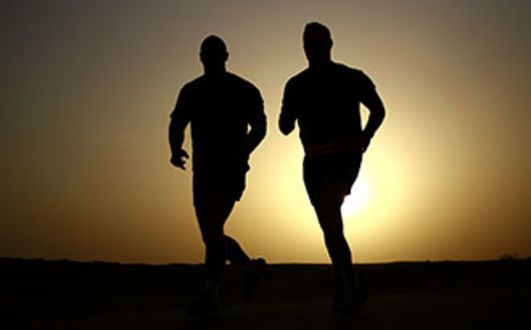 Whatever your goals may be, here are some tips put together to help you achieve them.
Find out more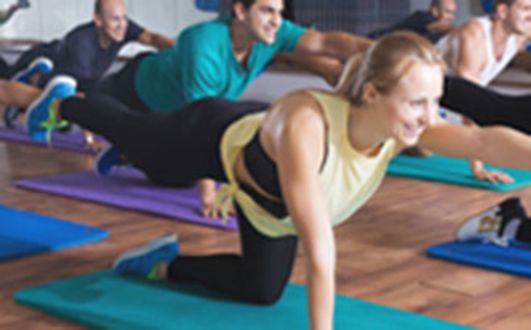 Re-energise your social life at a fitness class near you. Just one reason why to bring it to Better
Find out more