What is the Camden Physical Activity Inclusion Fund?
GLL is committed to make community services and spaces better for everyone and to improve the health and wellbeing of local communities.  In partnership with Camden Council, GLL is launching the new Camden Physical Activity Inclusion Fund (PAIF), providing funding support to local community groups to create opportunities for more Camden residents to be more active.
PAIF offers funding up to 1.5k to address health inequalities amongst the following target audiences, Women and Girls, Disability User Group, Black Asian and Minority Ethnic Groups, Older People, People not in Employment Education or Training, Young People, and any other specific groups that are inactive.
Application Process- Currently Closed until April 2020
APPLICATIONS ARE CURRENTLY CLOSED UNTIL APRIL 2020
Any pending applications will be reviewed when the fund re-opens. Please note the documentation below is subject to change.
For more information or support on completing your application to the Camden Physical Activity Inclusion Fund, email us.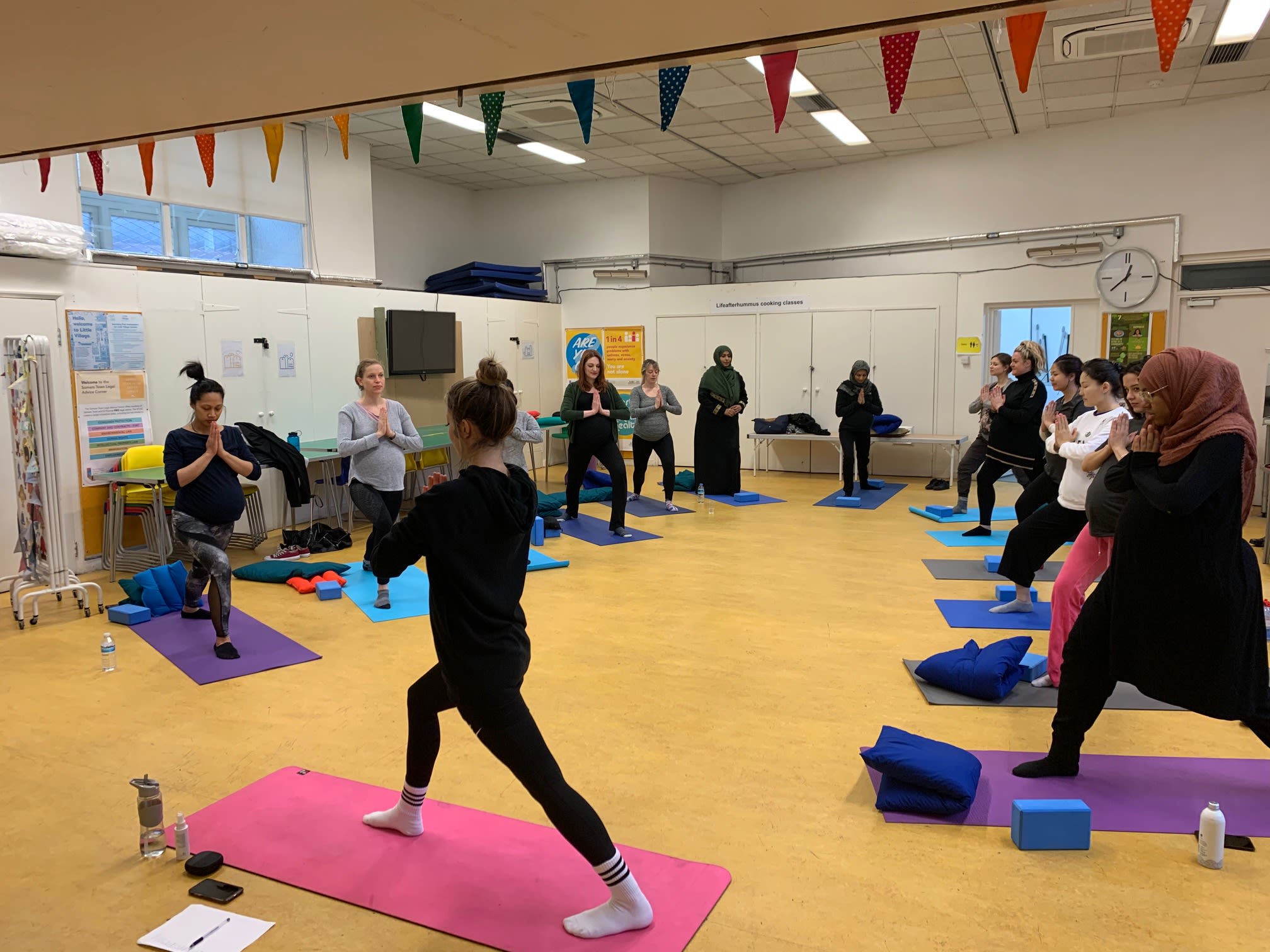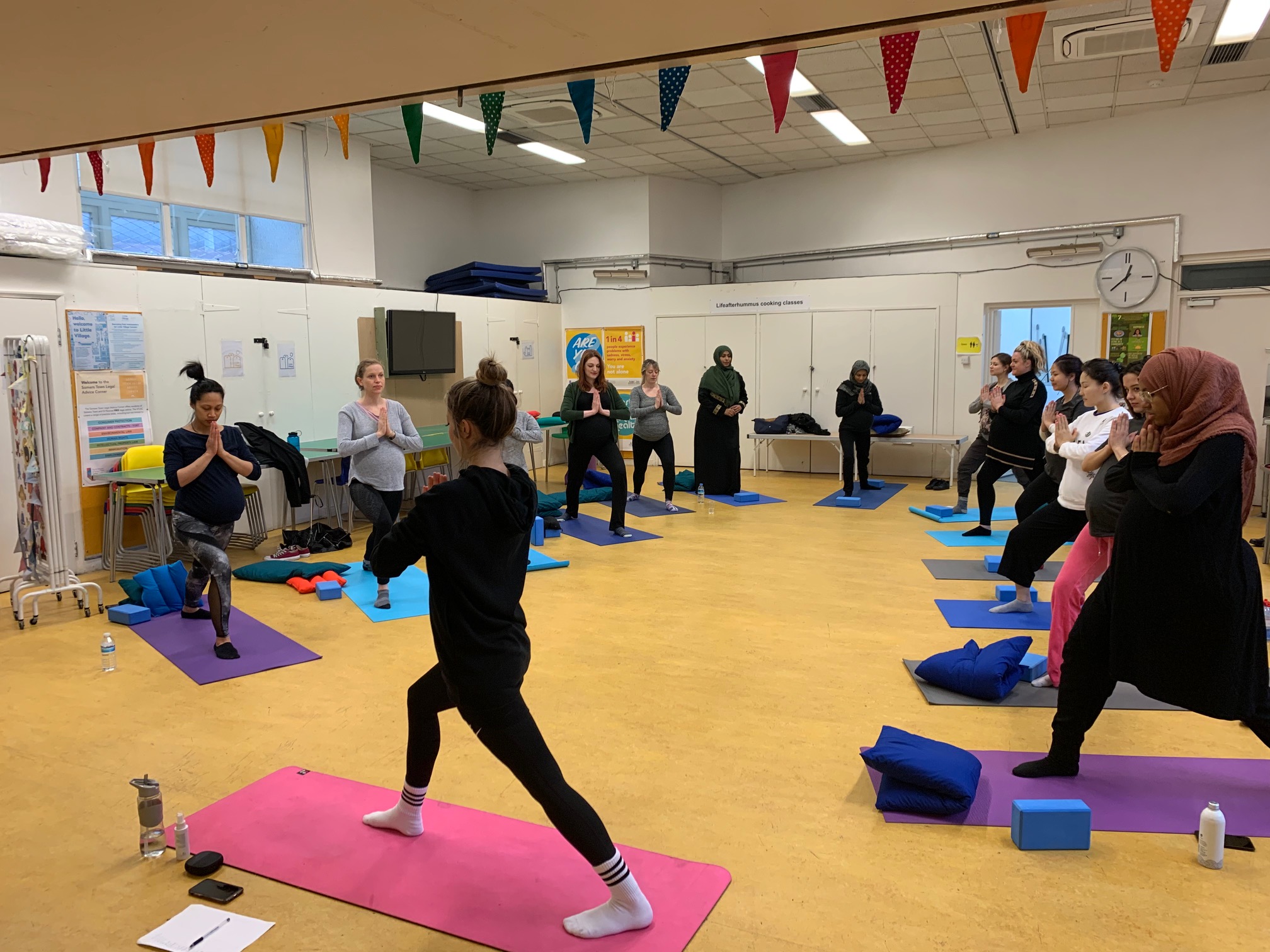 Antenatal Yoga
Our first funded project is antenatal yoga. This programme is a partnership between University College London Hospital (UCLH) and Somers Town Community Association. The yoga is led by Lydia Schorah, a mid wife at the hospital and founder of The Yogi Midwife. Patients get a referal from UCLH for the activity after 12 weeks of pregrancy but it is typically more popular with women who are due to give birth in a month's time. The activity is open to the wider public (must book first) although it has a capacity of 15 with 12 the optimum number as it enables a half circle layout which improves the experience. The session is a true reflection of the local Camden wards diveristy and the bond the women create through the programme is why we are keen to support its continuation. Ladies have been known to start new friendships from the group and once they give birth on occasion they attend the social time afterwards. 
The current provision in Camden is at the £17 and £25 price point per session which is unachievable on a regular basis for the local people. This is why this £2 community antenatal yoga is so popular. If you know someone pregnant who could benefit from the programme tell them to get in touch with lydia@theyogimidwife.co.uk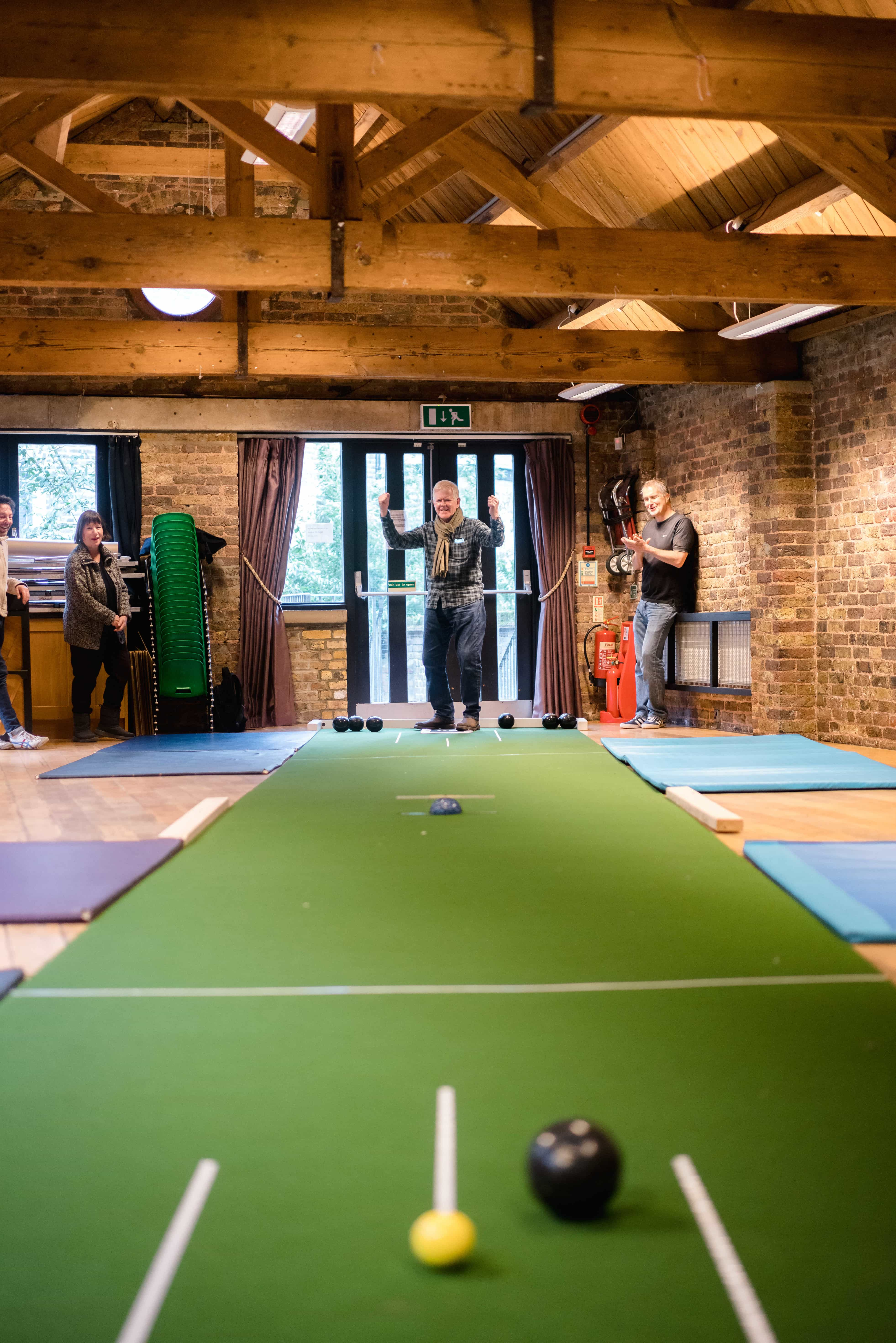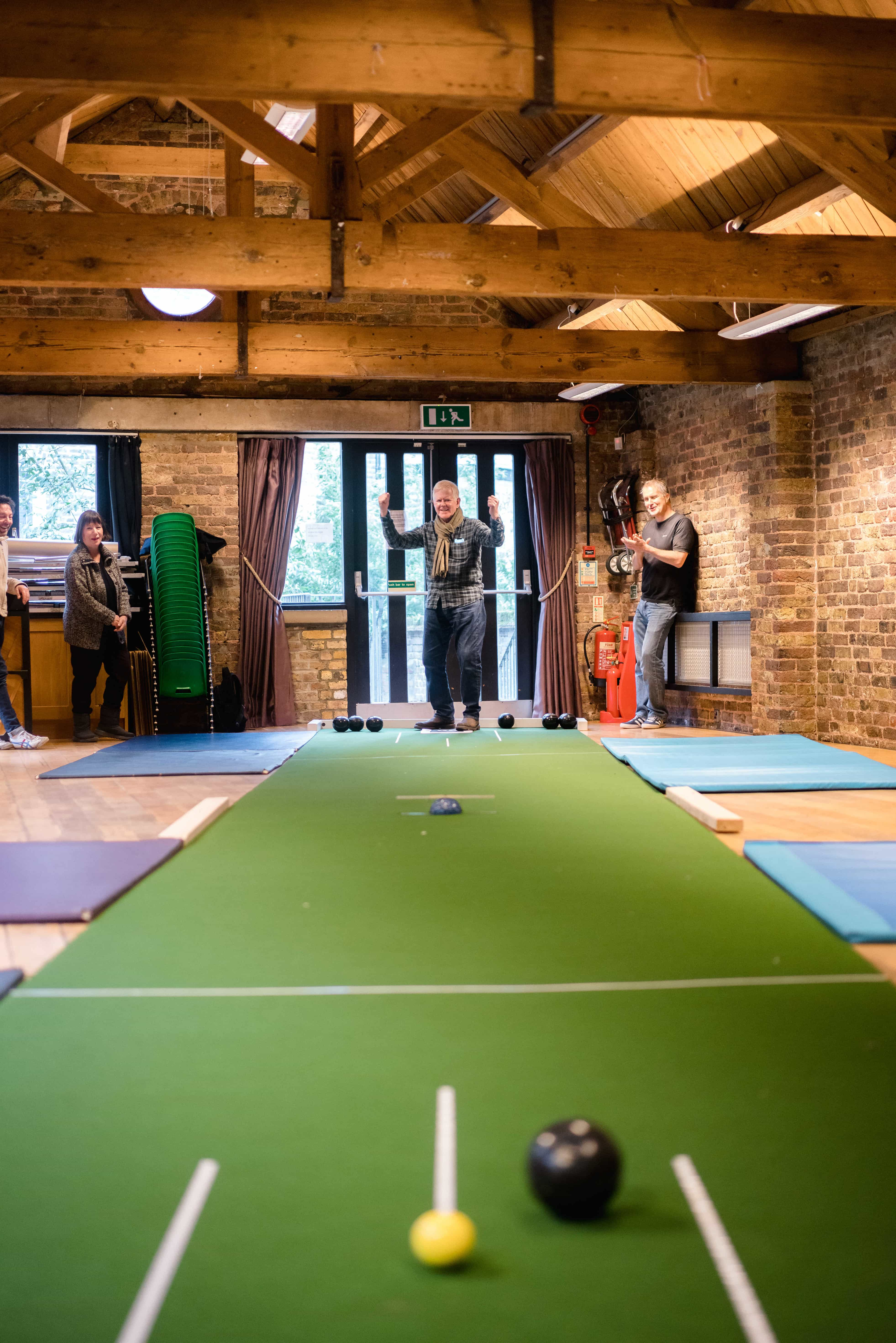 Short Matt Bowls in the Community
There are some locations in Camden that are not too close to a Better centre and in these areas alternative community provision is required. In Primerose Hill the main local resource is the fantastic outdoor space. It is home to an outdoor bowling green but where do these people play in the rainy and cold days? The answer is many of them don't. Step forward, Primerose Hill Community Association as they have successfully applied for Camden Physical Activity Fund to buy an indoor short matt bowling green and all the equipment for a game. The games take place in the former piano factory which is a lively community centre in the heart of local housing. The group meet weekly on a Tuesday from 1.30pm-3pm. To play short matt bowls is free and  ideal for beginners with the more experienced players using it at another time. If you are good enough you may even get to represent Camden at the Better Club Games! Why not come down and give it a try? Any questions ask the staff at Primerose Hill Community Centre by email on info@phca.cc.